On no account must Neil Lennon be appointed permanent manager of Celtic.
There, I've written it.
On no account.
Even if he wins every game from now until the end of the campaign, Neil must be thanked for his service – his excellent service, his enormous self-sacrifice – and allowed to move on with the next phase of his career. It will be difficult to do if he's a success to that extent, but cards on the table; I do not want him as the next manager because I do not believe he is of a high enough calibre and I have concerns over how he left Easter Road.
I didn't want Neil in the job the last time he got it. I felt that it was a gigantic, and unpardonable, risk to give the Celtic gig to a rookie.
I never felt he was the right man for the job even whilst he was in it, and beating Barcelona. People can call me crazy, but the man himself admitted that he was already bored by domestic football at that point and since we've got no real challenger on the horizon it would be a matter of time until he was again.
Does this club have long-term ambitions or not? The next manager has to be the sort who can put a long-term project in place. Lennon has already told us that a Celtic manager has a "shelf life" and as I said when he was offered the gig pro-tem, he's already had his.
Don't get me wrong, I understand why he's in the job at the moment, and support that wholeheartedly in the short term, and I maintain that all of us should be grateful to him for answering the call when it came. My deep respect for him is unwavering, in that he has steadied the ship in this interim period. Brendan's departure could have been a disaster.
It's because of Neil and the board hiring him so swiftly that it wasn't.
People can assume all they like about Celtic having made their decision already. I like to think that if they have they'd have the bottle to announce it.
I'd like to think they'd just tell the fans they've given him the gig already, and spare us any further uncertainty. See if it sells season ticket renewals. It will be a symbolic act of downgraded ambition, but at least I'll give them credit for spelling that out to us.
There will be no more messing the fans about, and we don't deserve it because we've been lied to enough already.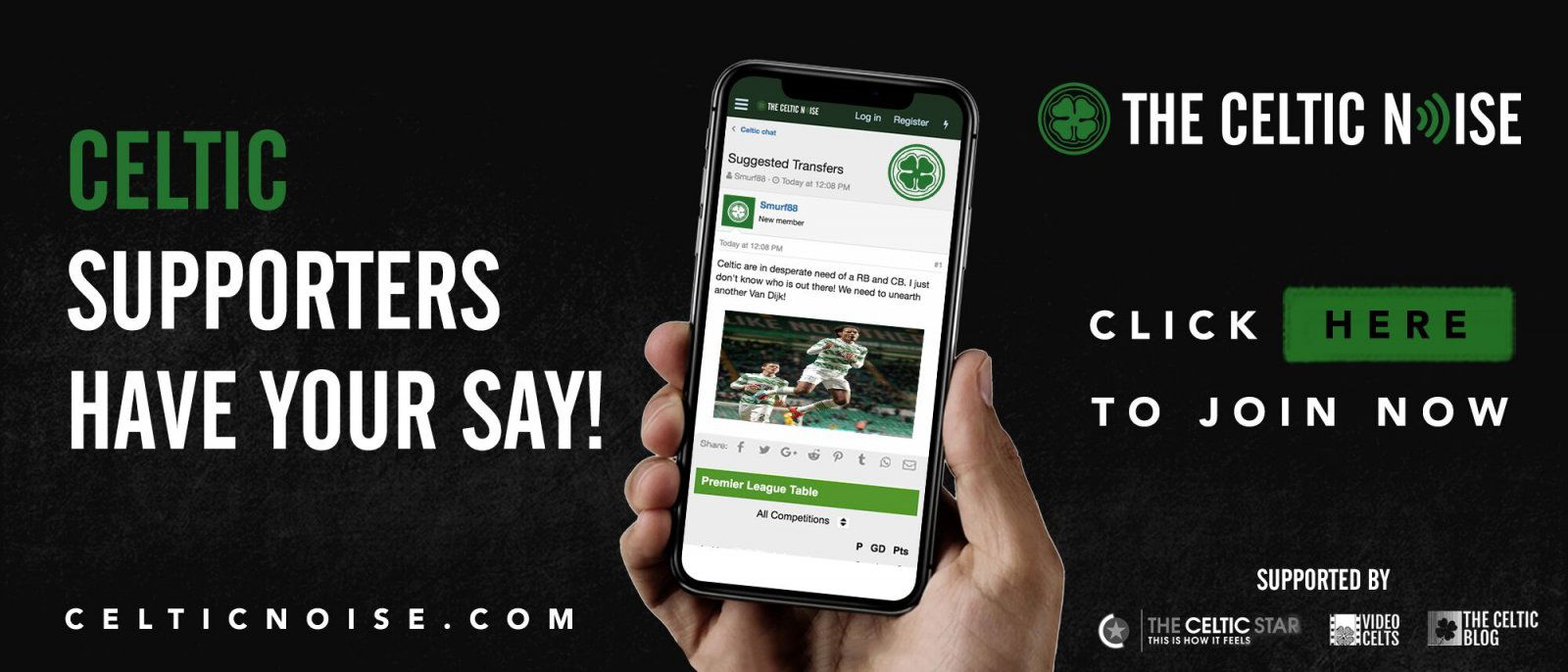 We're told that the club will be looking at other candidates; that job will not wait and has to be underway already.
If Neil Lennon gets it then I can only surmise that the club didn't look very far or very hard.
There are those who will believe that the entire process represented nothing more than a charade.
It's a trick the board pulled the last time it gave him the job; it will be disgraceful if they try that con-job on the supporters again.
Lennon has a meeting next week with Lawwell and Congerton. This is, Lennon says, a planning meeting for the summer. It makes sense that such meetings should be happening, and whilst Lennon is publicly in the running for the gig it does make sense he be there.
But don't go thinking that major decisions will come out of that meeting. That Brendan's pal will be at it should tell you everything you need to know about how set in stone anything decided at it will be. Congerton already has one foot out the door.
If it was up to most fans, he'd have both feet out along with his boxes and his pencils and he'd already have handed back his club tie.
I understand that certain processes need to be underway far in advance.
We know the position where the most work has to be done; the job of identifying the players for that position ought to be well underway before the next manager is announced. He'll have his own ideas, of course, but he needs to be presented with the club's own list of options.
On top of that, we have players who are out of contract in the summer and that matter will not wait until the summer actually comes. Neil has to make some of those decisions, and he has to make them right now. Luckily, they seem relatively straightforward.
Sinclair has to be given the one-year extension and whoever's next in the manager's seat will have six months to make a decision on a longer deal. I would also give a one-year deal to Lustig, on the understanding that he will not play every game and that his future might even be in the centre of defence. This gives the new manager options for coming in.
Izzy has done well since returning. His future is a toss of the coin though. Gamboa, I'd be very surprised if he was kept beyond the current campaign although the words "ill-used" definitely come to mind when we're talking about him. Rodgers, who signed him, seemed to have no clue how to make best use of his talents on that side of the pitch.
Boyata is gone. Even with the best will in the world, Lennon will not be able to convince him (or his agent) to knock back the big bucks in England. In light of allegations made by Moussa Dembele, don't be surprised if he ends up at Leicester; I would be furious if he did. It would represent a £9 million total loss to our club, to Rodgers' new club's benefit.
I don't need to point out what the inference would be, do I?
So the futures of players already here could easily be sorted out by Lennon, with the new manager in mind. One year extensions for those who might have a role to play and the door for those who don't. It makes good sense that Neil be at the meeting, as he's the guy who's got to make these calls in the here and now, and he'll do so with the good standing of the club in mind.
But ignore any talk that Neil will play a role in "shaping the team" for the next campaign; if he's not going to be here he has no right to do any such thing, and nobody else has the right to either. The consequences of Lawwell playing Football Manager with our club and real money ought to have been made clear to everyone with Rodgers' hasty departure. The decision was doubtless easy to make, with so much wonga on the table, but the CEO made it easier than it had to be.
He's had a lucky escape thus far. Attention has been focussed on the job at hand rather than on those responsible for our season of behind the scenes calamity.
He won't avoid scrutiny indefinitely.
The next decision he makes – the big one, the new manager – has to be absolutely spot on. I suggest that he and the rest of the board get cracking and get the new guy in place before the current season ends, even if it's not announced until later.
Lennon himself has played down the significance of the meeting, calling it "business as usual, club business. And I am part of that." That is almost certainly the case. The media and some sections of our support will want to see it as proof that the biggest decision facing Celtic has been made already.
I doubt it, or maybe I am just hoping it hasn't.
When you loaded this piece you might have seen an option to get notifications; please subscribe to make sure that you never miss an important article again.
You can discuss this and and all the other stories by signing up at the Celtic Noise forum at the above link. This site is one of the three that has pushed for the forum and we urge all this blog's readers to join it. Show your support for real change in Scottish football, by adding your voice to the debate.