The news that McLeish is on the brink of being sacked today is not news I expected to hear so soon, but it was inevitable and it is right that it takes place. Why now? Two reasons; one, the SFA is petrified of a full-scale Tartan Army ticket revolt and the second is that something has gone down which made his position even more untenable than the results did.
Someone asked me during the San Marino game if our players had somehow regressed as footballers during the weeks since Brendan left. "They don't look like the guys who were player of the year contenders not that long ago," he said.
But they still are, of course, as this weekend will almost certainly prove. It's just that they were never going to give those kind of performances regularly under a manager who had consistently undermined them and their team-mates.
Am I saying Celtic players stopped playing for McLeish? No, but as I predicted there is nobody in the Celtic team, after Leigh Griffiths and the way the national coach and his staff treated him, who was going to run through walls for the guy.
It wasn't just the way Leigh was treated behind the scenes. It was worse than that.
McLeish and his people deliberately put Leigh's personal issues in the public domain before our player was ready to have them there; that alone would have made an association which had a yard of guts pull the manager and his staff in for a wee chat.
The way McLeish thought he could threaten Celtic, as a club, with the idea that our players might not be selected if they weren't available for every game, was infuriating to those inside Parkhead who've seen too many of our players going out for long spells with injuries sustained in meaningless internationals. Kieran was brought home early for that very reason.
Celtic players were not the only ones who were banging their heads against the wall over the manager and his tactical decisions. As has been pointed out, Andy Robertson was furious to find he and Kieran in the same team for one game although neither was being played in the left back position at which both excel. The decision to start Callum Paterson up front the other night was about as horrendous a managerial choice as I've seen anyone make.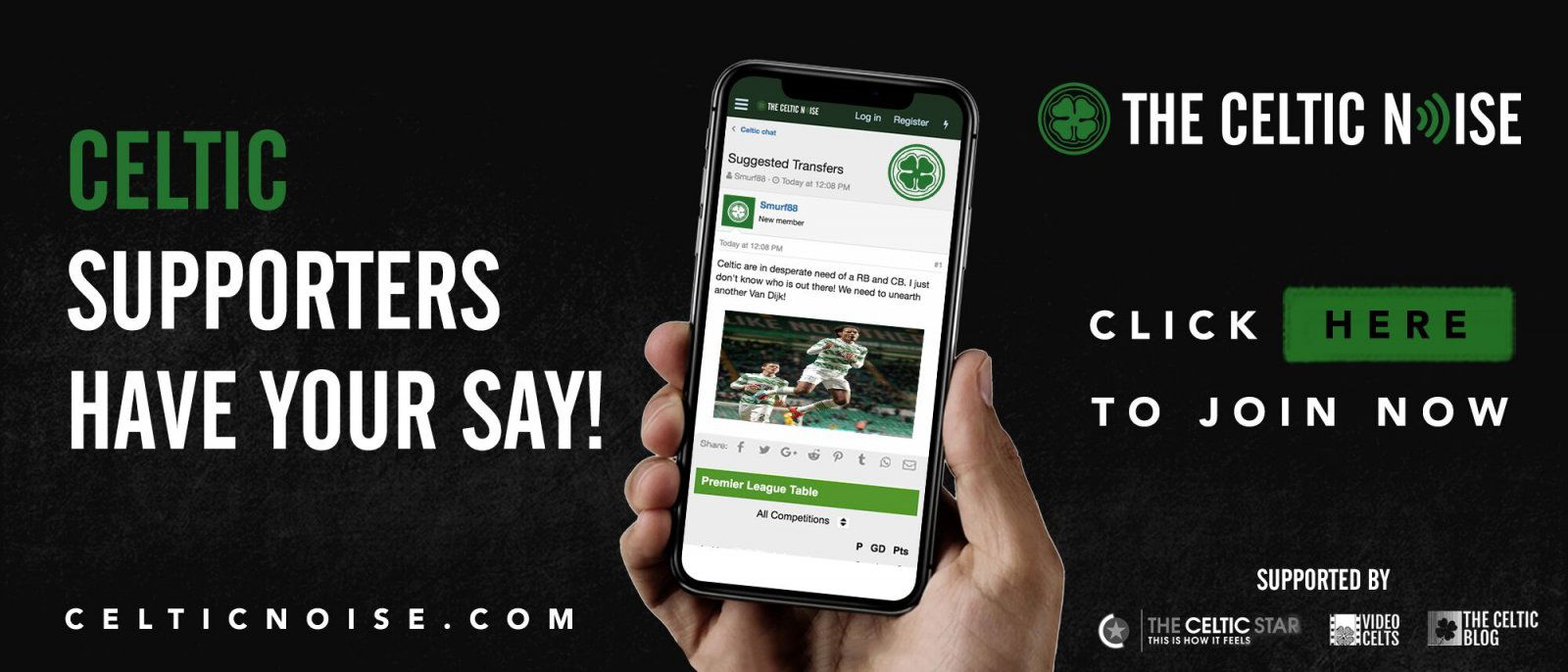 Players such as Forrest and Burke, who you felt were being publicly hung out to dry for the Kazakhstan result, were never going to accept that kind of treatment. It was a matter of time before Celtic's players stopped showing for international business at all. It would have been crushing for some of them, guys who love representing their country, but they were simply not prepared to go on suffering these kind of petty humiliations under McLeish.
I did not believe that the SFA would sack him during this spell; that they have might have surprised me more, until I read Jackson's article in full.
His claim that serious issues off the field arose during this tour was not exactly a shock though.
Because let me tell you something, I believe that things in the Scotland international camp were worse, far worse, than the media has so far been willing to write.
The stories may break over the course of the next few weeks, but McLeish still has a lot of pals in the press and it's probably in everyone's best interests that he goes quietly and without a fuss. But I've heard those stories, I know Phil had, and Keith Jackson hinted at them in today's article.
Which all begs the following question; if a guy like me knew of them, and the whole of the Scottish media was in the known, the SFA must have been wholly aware all this time. So why did they allow this farce to continue into the qualifiers?
That it took a calamitous result to force their hand is abysmal. The old pals act at the SFA has brought our national sport to the brink. When do these people accept some share of the responsibility for the appalling decisions they take? This, surely, would have ended the career of Alan McRae in any other profession. It would have destroyed the career advancement prospects of the lamentable Rod Petrie. But those at the top never accept the blame.
McLeish himself is not blameless of course; this is the last nail in his career coffin, but that coffin should have been interred in a shallow grave a long time ago. That he was given this job in the first place is an outright disgrace, but he accepted it in the full knowledge that it was way too big for him, that he was way too backward in his thinking.
On top of that, he'll doubtless leave the gig with a fat wedge of money; football is one of those businesses that consistently rewards people for their abject failures. So my sympathy for him lies somewhere between slim and none.
I can tell you that feeling will be echoing through Celtic Park today. The rift between him and our senior stars was never going to be healed and everyone knew it.
The articles will start soon about how he was a good man and deserved better. Social media will get blamed, in part, for hounding him out of the job. We will be called every name under the sun, branded and shamed. We shouldn't feel shame. We should take their scorn as a compliment, because in the end, you know what? We were right and they were wrong.
This whole thing was a scandal right from the start, and I feel no sense of regret except that it lasted this long. His appointment was an embarrassment for this country and put its national team back five years. The Kazakhstan performance was bad; San Marino was almost worse. But as I said in my article after the game, the real disaster was still looming, the absolute certainty of a serious beating from Belgium which erased all hope and all doubt.
That, at least, has been averted.
The next time you see Celtic players in the national shirt, you will see the old swagger returned.
The national team will be better for that.