Michael Gannon – he of "my name belongs in the headline" fame – has proved my point from earlier in the week about how this writing lark looks easier than it is.
He is one of those guys who does one major opinion piece a week, yet it always reads like something he cobbled together the night before in between his last bathroom visit and going to his bed.
"The bizarre state of affairs Celtic and Rangers are in just now" is the headline of his latest one, and if you think that clunks like a Ford Cortina whose engine block is ready to go the article itself manages to be worse.
It runs to 570 words, and it reads an awful lot like a Theresa May speech; zero intelligence, no insight whatsoever and infused with the strong whiff of denial.
Our "bizarre state" comes down to Neil Lennon doing the job on an interim basis.
Guess what? We're not the first club to need to replace a manager before a season ends, and who have made a temporary appointment.
Lennon might well get us through the remainder of the campaign by securing a league title and a Scottish Cup – to complete 3Treble – but our club thinks a little further ahead than that, and so yes, it's entirely possible that Neil will be thanked for that and allowed to go on his way. There is nothing whatsoever that is "bizarre" about it.
The article mentions Murty; "A year ago Graeme Murty won six on the spin and the talk was about him landing the gig on a permanent basis if he beat Celtic at Ibrox," Gannon writes. At no point does he suggest that Murty's appointment was "bizarre" only that it didn't work out terribly well.
At least he's not making the mistake of trying compare the hapless Ibrox youth coach's position with the one Lennon is in.
Even he isn't that thick.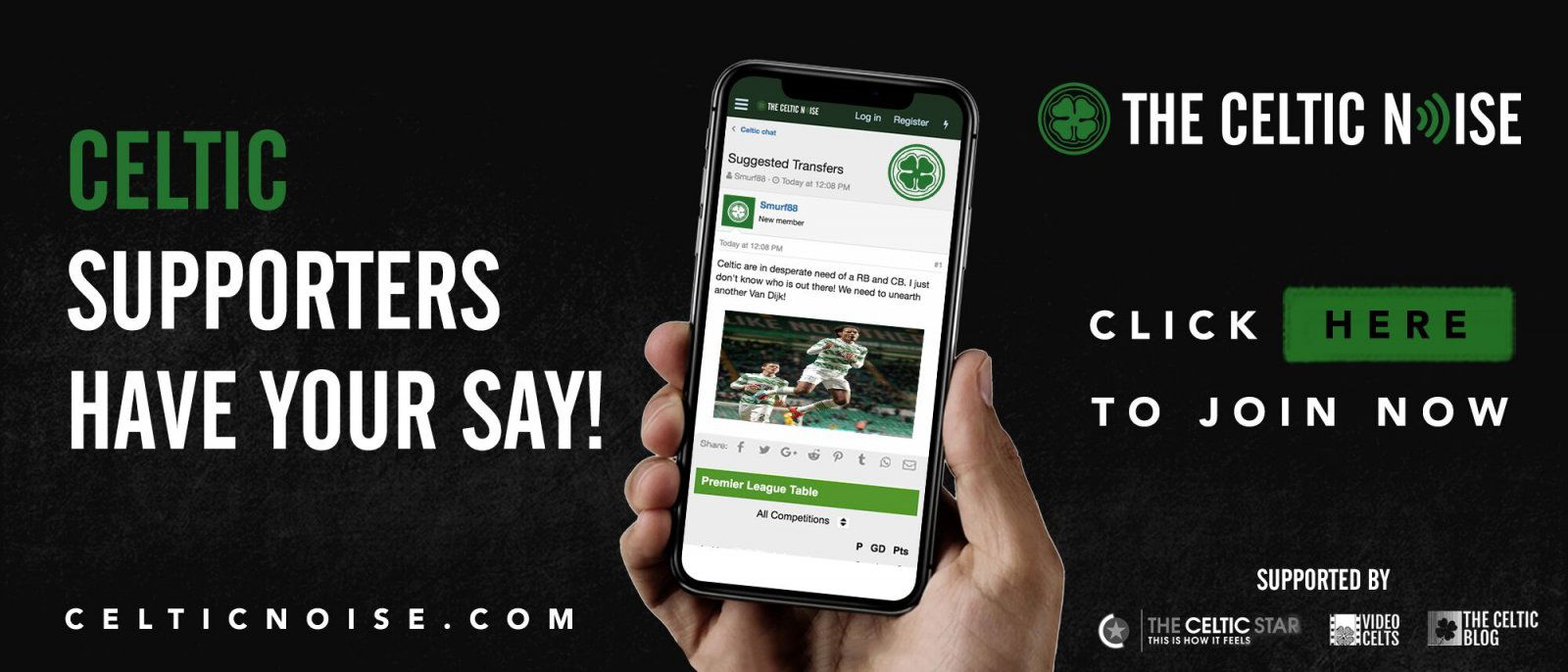 But his bite-sized segment on Gerrard does something I've seen a lot of mainstream journalists do; it draws attention to the stats and then tries to gloss over them.
His assertion that things are "bizarre" at Ibrox seems to be built around the idea that Gerrard is under pressure.
To be honest, I find it more bizarre that he isn't.
"Gerrard believers will say their European run proved there has been progress – although the domestic stats say otherwise," Gannon says, in the latest example – following on from Jackson, Jack, English and a host of others – of our media trying to find what Jim Steinman called "a ruby in a mountain of rocks."
But there's none to be found, as hard as they might try.
See, what's truly bizarre – to me, and doubtless to some of you – is that Gannon and others seem determined to disregard what's right in front of their faces. The results during the Ibrox club's much lauded "great European run" don't hint at the great improvement the media would have you focus on; in fact, they perfectly correspond to the dismal domestic form; I cannot believe that so many people are readily ignoring that simple fact.
In the first qualifying round they played the Macedonian's FK Shkupi. They won 2-0 at Ibrox, the second goal coming in the 92nd minute via a penalty. They drew the second leg 0-0. Gerrard's win ratio was 50% after two European games.
In the next round they beat NK Osijek by a single goal away and then flapped at home to a 1-1 draw; they could easily have gone out that night. But they hung on in there and Gerrard's European record was now two wins and two draws. A 50% win ratio.
Their third qualifier was against Maribor, a team who are a pale shadow of their Champions League sides of yesteryear; nevertheless, a 3-1 home win was a decent result. But they drew 0-0 away, and that, of course means 3 wins out of 6 and a 50% win ratio.
UFA were next up, another team nobody has ever heard of, a Russian side who had nothing about them whatsoever. The Ibrox club won by a single goal at home, and then drew 1-1 away. Eight games, four wins. 50%. It doesn't take a mathematic genius to work this stuff out.
Eight qualifying matches, four ties. None of them were against teams of any real calibre. I would have expected Aberdeen or Hibs to have beaten Shkupi, Osijek and UFA with relative ease. Yet Gerrard and his team toiled against them all.
Maribor, like I said, were the big imponderable.
But Celtic would have dispatched them with aplomb both home and away.
Which brings us to the group stages where the Ibrox club had the incredible good fortune to be drawn against three clubs undergoing internal crises; you couldn't make this up. The 2-2 draw in Spain was actually a very good score-line, achieved after Villarreal had dropped eight members of the first team squad for the match; they were languishing in the bottom half of La Liga.
This was followed up by the 3-1 win at home against Rapid Vienna; that, too, was a half decent result and only a fool would attempt to deny it. But after two games what was Gerrard's record in the groups? A win and a draw. A 50% ratio, as per the qualifiers.
But then it all went wrong; Spartak Moscow drew with them and beat them. Gerrard's record in the groups after four games gave him a win ratio of a mere 25%. Villarreal drew with them at Ibrox – proof that they are the worst Spanish side a Scottish team has faced in yonks – before Rapid Vienna delivered the killing blow on their home turf.
Gerrard had won one game in six. Over the course of twelve games in Europe he had won four of them – a win ratio of just over 33%. He never won more than one at a time; there was never two wins in a row. The so-called "great run in Europe" was characterised by rank rotten football, a big chunk of luck and a whole lot of media hype.
I cannot imagine them being nearly as fortuitous in the next campaign; if they continue with that kind of form they'll be out before the Group Stages and then woe betide the bean counters over there, as they're going to have to plug one Hell of a hole.
Gannon doesn't want to see any of that; nobody does. So his answer is to write nonsense about how things at Celtic Park are equally strange, even as we're marching towards eight in a row and another mammoth achievement for the history books.
"Celtic were there for the taking this season," Gannon writes, which is partly right except that it would have meant us facing a competitor who was capable of exploiting some of our temporary weaknesses and that was never the case at any point.
No manager who can't get past a 50%-win ratio is going to take a title away from us, and Gerrard has been stuck at around that figure since the day and hour he took the job.
I've highlighted it at every stage in the campaign.
Gerrard has 52 games as manager under his belt; he has won 26 of them with 18 draws and 8 defeats; that's a flat 50% spread over domestic and European matches. What I find "bizarre" is that even with the writing so clearly on the wall denial is the prevailing mood when it comes to examing it.
Celtic's situation will be resolved in the summer one way or another, after what we hope will be another incredible end to the season; as everyone at Ibrox scrambles just to keep the lights on, the next permanent appointee will have serious resources at his disposal on top of inheriting what is by far the best squad in the country.
What a bizarre state of affairs, eah?