Barry Ferguson reckons the Ibrox NewCo could take something at Celtic Park tomorrow, and still go on to win the title. He is entitled to express that opinion, and those of us who are sane are entitled to call it the outright nonsense that it is. But it's a point of view.
His claim that we have never been under pressure in the last few years is much harder to defend with a straight face; in fact, it is risible.
People will recognise this baloney; it's been doing the rounds for a long time, getting pulled out of the closet like an old suit and tried on for size every now and again. There was a time when it was just offensive to us, and a time when it was offensive to the rest of Scottish football. Now it's just offensive to logic and reason and completely at odds with reality.
Read it and be astounded. It is lunacy.
"This could be a game-changing afternoon in the title race as a (NewCo) win cuts the gap to just seven points. If they can do that then, well, let's just say it's going to make the next few months interesting. (They) would be in the ascendancy."
No they'd be three games behind us with only a handful remaining.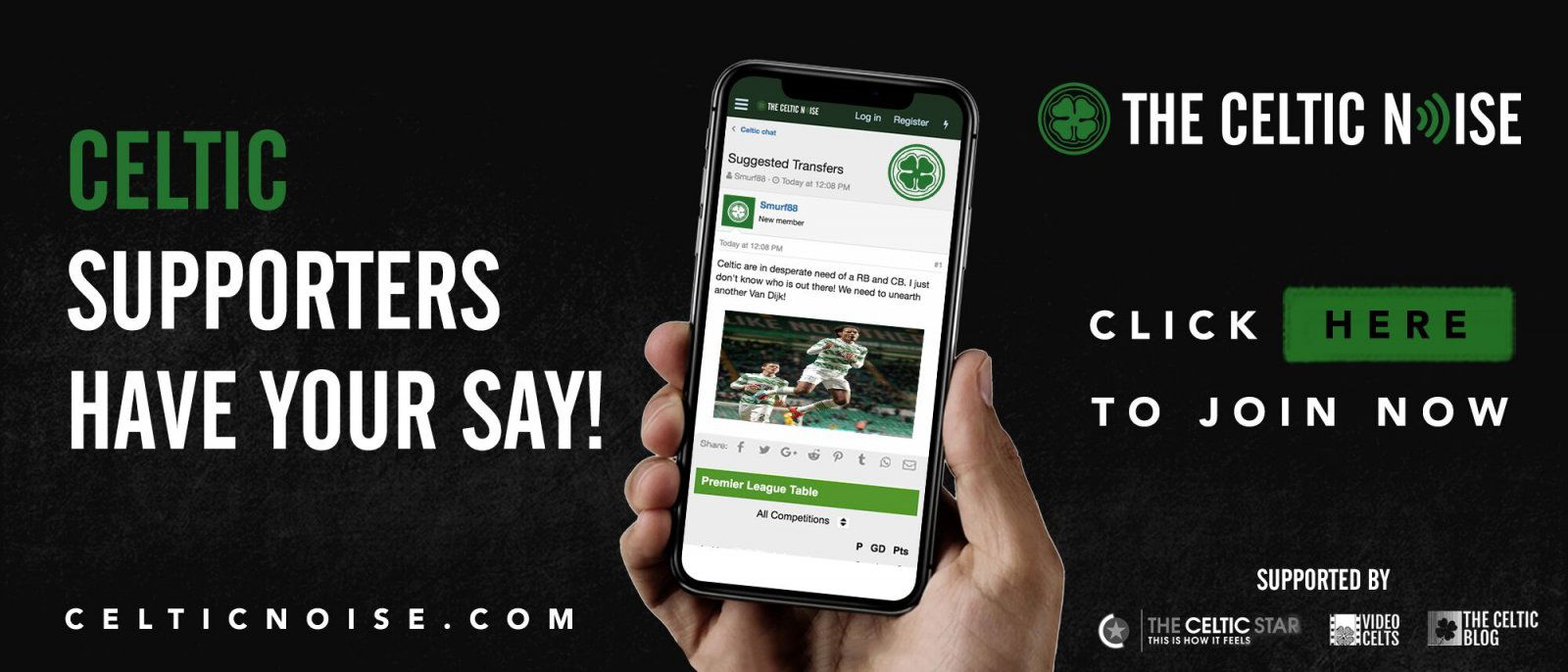 "Celtic are a side who haven't had to cope with much pressure in the league so we'd see how they would handle that … It's been a good few years since they really had to deal with any kind of title stress and it would be intriguing to see if it affects them."
What, like it affected us after December? What was the league lead coming out of that, when the media and everyone at Ibrox was howling about how it had changed the equation of the title race and put their club in the driving seat?
And all this before the signings of course, the game changing world-beaters Defoe and Davis, rode into town with one mission; to rip the trophy from Brendan Rodgers' hands. The euphoria didn't even last beyond Rodgers departure. It was over within weeks.
As everyone will be well aware, it's the NewCo itself which has collapsed in terror whenever they'd had the summit in their sights.
In fact, weren't they top for a spell earlier in the campaign?
What happened there then? Did Celtic collapse under the weight of it all?
No, I seem to remember us being back on top within the space of a week.
And what about the first treble campaign, and going through the season Invincible? Was there no pressure on us throughout those games?
Was there no pressure attached to be the first club in the history of the game here to secure back-to-back trebles?
I think that our team has shown itself to be the best at handling pressure in the history of the game here. Whether you agree or not, you have to admit that we're pretty amazing when it comes to the games where something real is on the line. These players have astonishing mental strength.
Honestly, I don't mind it when they bum up themselves and their club but to do it in this shabby fashion which seeks to deny us any credit at all … it's shameful, and it should embarrass those who run it.
When you loaded this piece you might have seen an option to get notifications; please subscribe to make sure that you never miss an important article again.
You can discuss this and and all the other stories by signing up at the Celtic Noise forum at the above link. This site is one of the three that has pushed for the forum and we urge all this blog's readers to join it. Show your support for real change in Scottish football, by adding your voice to the debate.