Over the last couple of days, as the full horror of McLeish's second tenure as national coach becomes apparent to even those who have been in denial, a slow but steady drumbeat has been audible amidst the media scrum.
Questions are at last being asked about whether Rod Petrie, one of the architects of that farcical appointment, should be the next SFA President.
That disquiet is not a new thing; it's been creeping around the corridors at Celtic Park for a while now, and this blog and others have written about it several times. Our club's antipathy towards the whole idea of a Petrie coronation is so well established that it had a profound effect on the early part of our season, when the John McGinn transfer saga played out with Brendan working his ticket in the media over it even as everyone inside Parkhead knew Hibs would never sell him to us.
Petrie still thinks he won that battle, but it's why Lewis Morgan is at Sunderland and Scott Allan is still rotting in our reserves rather than playing for his club every week. The effects of that one could be long-term, and not to their benefit.
I regret that, as many at Celtic Park probably do, but I wouldn't change it.
Celtic has been opposed to Petrie's ascension for a while, in part because he has not been a reliable ally in seeking the reforms our club believes are necessary. This led to a behind the scenes, but still well known, falling out between ourselves and Hibs which is nowhere near to being healed. Indeed, some on our board think Petrie may well be a worse President than some of his predecessors in the job, which is saying something when you consider their names.
By far the thing that most troubles people inside Celtic Park was how Petrie chose to respond to our withdrawal of support for him; he actively began to cosy up to the Ibrox board in an effort to swing them his way. To say that this caused alarm inside Parkhead is an understatement. It's not exactly a secret that our board views the one at Ibrox like you would a nest of rats you'd stumbled over in the hut at the bottom of the garden.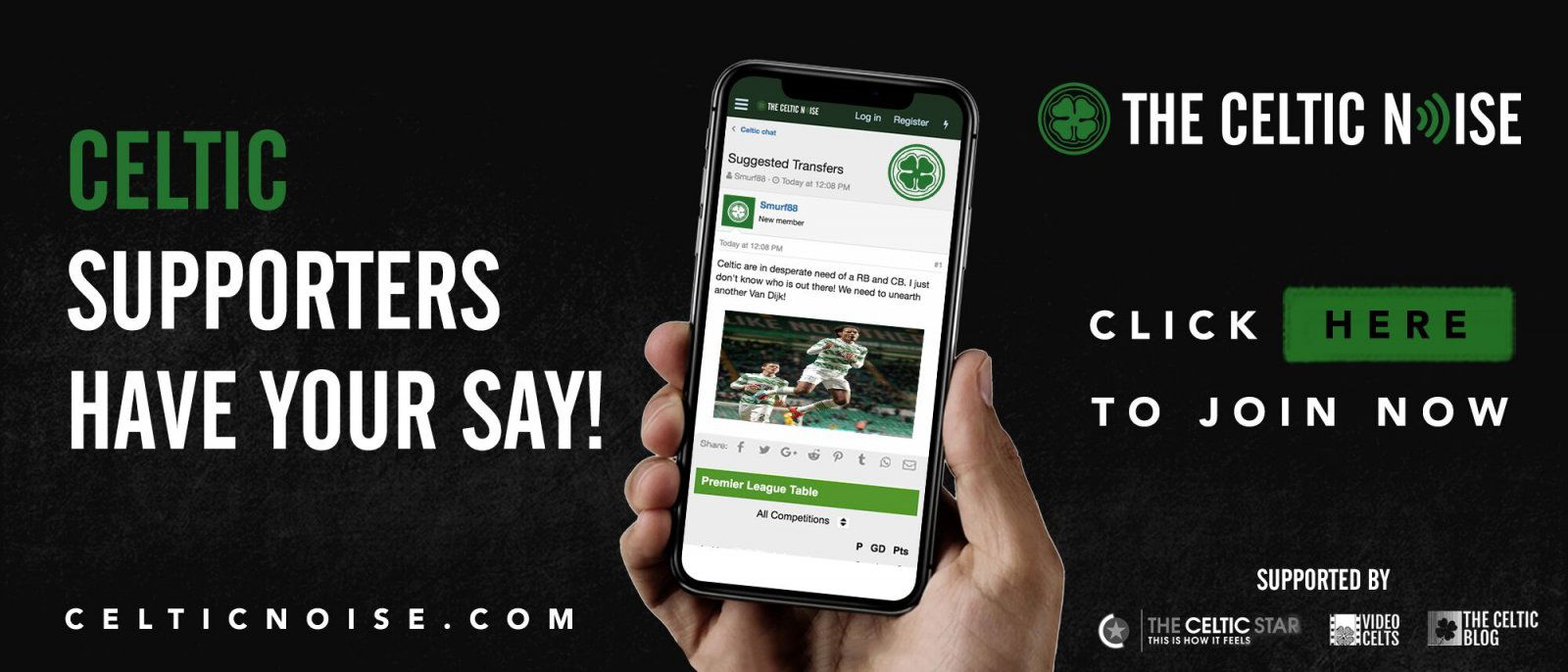 Petrie's overtures to that club are seen as highly reckless at best. At worst, he is now seen as an outright opponent of the reform agenda. His judgement is viewed as questionable. Celtic knows full well that he has to be stopped; the question is, by who?
Here's the problem; Petrie was once seen as a figure with significant heft and the vision to merit rising through the ranks as he has. There are a handful of people in Scottish football of whom that can be said. Celtic looks at the landscape and sees nothing.
Nothing except what's inside our own walls, but the trouble is we can't be seen to be promoting that particular outcome. For Celtic to put forward a candidate is, in my opinion, both reasonable and right; our club is the perfect model of professionalism and long-term action.
Aberdeen are perhaps closest to us, followed by Hibs and Hearts. St Mirren have a lot to credit them, as do others.
But nobody is going to nominate any of them, even Stewart Milne, if he wanted it which he doesn't. His own commitment to reform is less than stellar anyway. Ann Budge once impressed people, but to be honest she's not up to much and this job is far beyond her.
One of the problems is that the nature of the job demands a full-time commitment to it.
Petrie may be willing to take it on that basis, and to let Leeann Dempster run the show at Easter Road, but Celtic would never allow Lawwell to assume the role without replacing him, and within his own purview he would be a loss to us and it isn't a sacrifice we should make.
But a Celtic-backed candidate or another member of our board … yes, if there's an answer to this riddle then it will have to come with Celtic's rubber stamp at the very least.
As obvious as that is the likely response to it, from some sections of the media and certainly from the howling mad board at Ibrox and their cheerleaders, is just as clear.
The idea would meet a firestorm of opposition, and much of it would be expressed in the media, who would try to characterise it as an attempted coup.
Some of them have already expressed the opinion that our club has "too much power" as it is, and more people are convinced of that than they should be. The Usual Suspects would all crawl out of the woodwork to have their say.
Everyone knows that this needs to be done. Everyone knows that our club is the only one with people on the board who possess the appropriate strategic outlook for rebuilding the game, but the idea that Celtic already runs Scottish football is rampant in the minds of the paranoid and stupid … to elect a President who hails from our boardroom, or one vocally supported by it, would prove to be more than some of these delusional eejits could take.
When The Record already prints spurious nonsense from people like Nacho Novo about how a "Celtic mafia" runs the game behind the scenes, how do you reckon he and others would respond if we put up someone against Petrie? The campaign would be hamstrung on the first day as the lunatics were given full vent to scream through the media megaphone.
This is why we end up with pygmies running the game here. It's why we can't move forward. At any other association in the world, the media and the fans would ask; "Is the candidate honest, is he or she smart, does he or she have a track record of success? What of the vision thing?"
Here in Scotland, the first questions are always "What will the loonies think? How will they respond?"
And that's how they end up running the asylum.
When you loaded this piece you might have seen an option to get notifications; please subscribe to make sure that you never miss an important article again.
You can discuss this and and all the other stories by signing up at the Celtic Noise forum at the above link. This site is one of the three that has pushed for the forum and we urge all this blog's readers to join it. Show your support for real change in Scottish football, by adding your voice to the debate.