Two stories today which have us off the to the races; the first about a potential recall for Scott Allan and the possibility that we might ask him to break his pre-contract agreement with Hibs and secondly, The Record doing ridiculous trolling by publishing John Park's potential shopping list.
First, I like to think that if there was anything to see with Scott Allan we'd have seen it over the last four years.
Two Celtic managers haven't fancied him.
Brendan made so many Celtic players better than they ever thought they could be, but he gave up on Allan early.
The player was allowed to go out on loan, and for four windows or more we've made it clear that a decent offer would have had him away permanently. I know Lennon likes him, but if we're recalling Scott Allan to this team now then as far as I'm concerned it's another negative in the "Lennon as permanent boss" column, and a big one.
If our manager thinks Allan is better than any of the options he already has available to him, then frankly that's a huge cause for concern.
Scott Allan is not and has never been "Celtic class."
I've said it from the day and hour we signed him, and from long before that.
When stories broke about our going in for him the idea was so ridiculous that I wrote one of my "absolutely certain this will never happen" articles which I still get mocked for today, but looking back on it every single contention in it was right on the nose. Allan didn't get near cracking our first team squad. The whole move was a waste of our money and his time. It made no sense then and it makes no sense now. He wasn't nearly good enough.
It was as if, even at the time, the move was nothing more than an anti-Ibrox PR stunt, which is a deplorable waste of our resources. It may have given people inside Celtic Park a momentary reason to smile, but those people pissed good money up against a wall by lumbering the manager with a player he barely used and who has been on the wage bill ever since.
Whoever sanctioned it should have been sacked, it's that simple.
It cost us a transfer fee of £300,000 and God knows what in wages.
And for what? For a laugh?
The person responsible should have been booted out of Celtic Park on the same day Allan arrived.
The idea that we might rehabilitate him as a Celtic player now is frankly terrifying.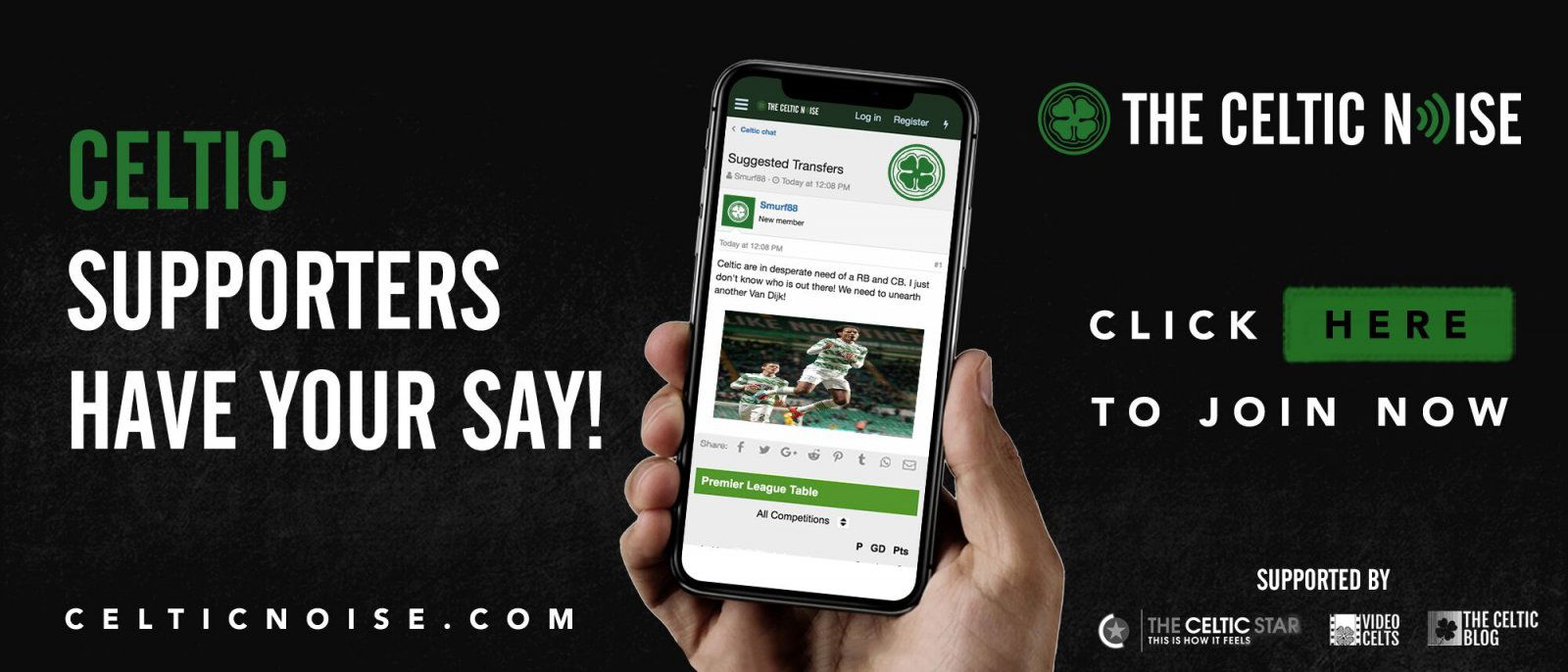 Which of our top players would you drop for Scott Allan?
Which of you would consider keeping him as "like having a new signing"?
It reeks of desperation and cheap options, and to the best of my knowledge we've got money in the bank that negates any need for those.
But even if Scott Allan were twice or even three times the player he is, I would certainly not support our inducing him to break a pre-contract agreement to sign for another club. No-one would benefit from such a move, and Celtic's reputation as a club that others can deal with on a fair and equitable basis would be shot. The deal is done, and unlike other boards we don't go breaking written agreements just because we change our minds.
Allan will never be a first team regular, so he'd be staying to sit on the bench and suck even more of our money out the door. He's one of the examples of squad bloat with which we're going to have to deal this summer, and it's better that he already knows where he's going next season and can prepare for that without any extraneous nonsense.
Even with our injury situation at critical – and that was two weeks ago, not today when it's starting to ease up a bit – the idea would have been absurd.
And yet, this is not some internet rumour nor flight of fancy in the media.
This is actually coming from Lennon himself.
Lennon says he wants to give him some game time before the end of the campaign; for God's sakes why?
Why bother?
He certainly won't improve the team.
When McGregor, Christie, Rogic and Ntcham are fit he wouldn't get near the squad and nor should he.
A Celtic shirt should be earned on merit; already Lennon is talking about looking after his favourites. I'd rather see us keep playing Henderson or promoting one of our academy players, you know people who might actually be at the club over the course of the next campaign.
Which brings us to The Record, and their columnist Graeme Young, who has some suggestions for John Park should he return to Celtic. And this article has so much wrong with it it's difficult to know where to start, but let's try this for openers.
The day John Park needs a Daily Record hack to give him a list of targets is the day John Park retires from the sport entirely. Thanks for the advice, but he can get just as good a list of players from asking the average Football Manager player for recommendations.
Secondly, even if Park were so inclined to ask for ideas from Scottish sports journalists who barely know the first thing about the game here at a home, these aren't "his" players to choose from; that role will be filled by whoever is our next manager. Park himself has one job to do and that's find potential targets. It's the boss who'll decide who to sign.
Or at least, that's who should be making the decisions.
To me, this represents one of the major risks we'd be taking in bringing John Park back to Celtic. Not that this is a done deal, yet, of course, because one of the absurdities of it is that Congerton still has a job right now and until he leaves we're nowhere.
But bringing back Park does lend itself to the suggestion that people at the club are taking seriously the idea of Lennon as permanent boss. Which is shocking. Whilst we're "waiting and seeing" we could be out there negotiating for the kind of name we need.
Above and beyond that, there is already a perception in the media – which they are keen to promote – that it would be Park who decides on transfer issues.
I understand that they are stirring, of course they are. But unless we hire someone with sufficient calibre and status in the game that their very name scotches the idea, the suspicion will remain.
I have nothing against Park coming back; it's a solid move and a step in the right direction. Appoint him chief scout, bring in a director of football to work with him, appoint a top class boss and between the three of them they can start laying their plans. It's a structure that separates the football operation from the day-to-day running of the business, as it should be.
It keeps business mitts off the sporting side. Which has to be.
The media is already playing the perception game. We can knock it on the head by finally putting some clear blue water between the two. Let the football people do their damned jobs without interference from the CEO. Yes, they'll have a budget to work with, and the CEO and the board can set that budget for them, but it'll be their choice how they spend it and on who, with the final say belonging to the guy who actually picks the team every week.
I don't see where The Daily Record or Graeme Young fits into the equation.
If you've not already done so guys, please join us over on our Facebook group.
When you loaded this piece you might have seen an option to get notifications; please subscribe to make sure that you never miss an important article again.
You can discuss this and and all the other stories by signing up at the Celtic Noise forum at the above link. This site is one of the three that has pushed for the forum and we urge all this blog's readers to join it. Show your support for real change in Scottish football, by adding your voice to the debate.