Scott Brown's recent spate of media interviews were a masterclass in quality.
Everything about them was sublime. Scott handles these things like few others do. He made mincemeat out of the questioners who were fishing for headlines. He knew exactly what they were after and he pointedly refused to give it to them. What a captain he is.
I loved what Scott had to say, all of it.
He kept his composure and pushed back against not only some of the questions but some of those who asked him. He refused to be suckered. When he talked about how the players felt after Ibrox he gave an emphatic answer, laced with just the right amount of sarcasm to make me smile.
"Nothing annoys me anymore," he said. "I've seen it all. They celebrated and we just had to continue. We went away to Dubai, had a mini pre-season and since then we're undefeated."
The question was about Arfield, of course, and this notion that he "did the Broony" to wind the captain up.
It's a lovely wee Ibrox fans bedtime story, except it isn't true.
No wonder Scott said he didn't even hear about it until after that match; as I pointed out in a previous piece, Arfield didn't hear about it until afterwards either, but then shamelessly claimed credit for the act anyway.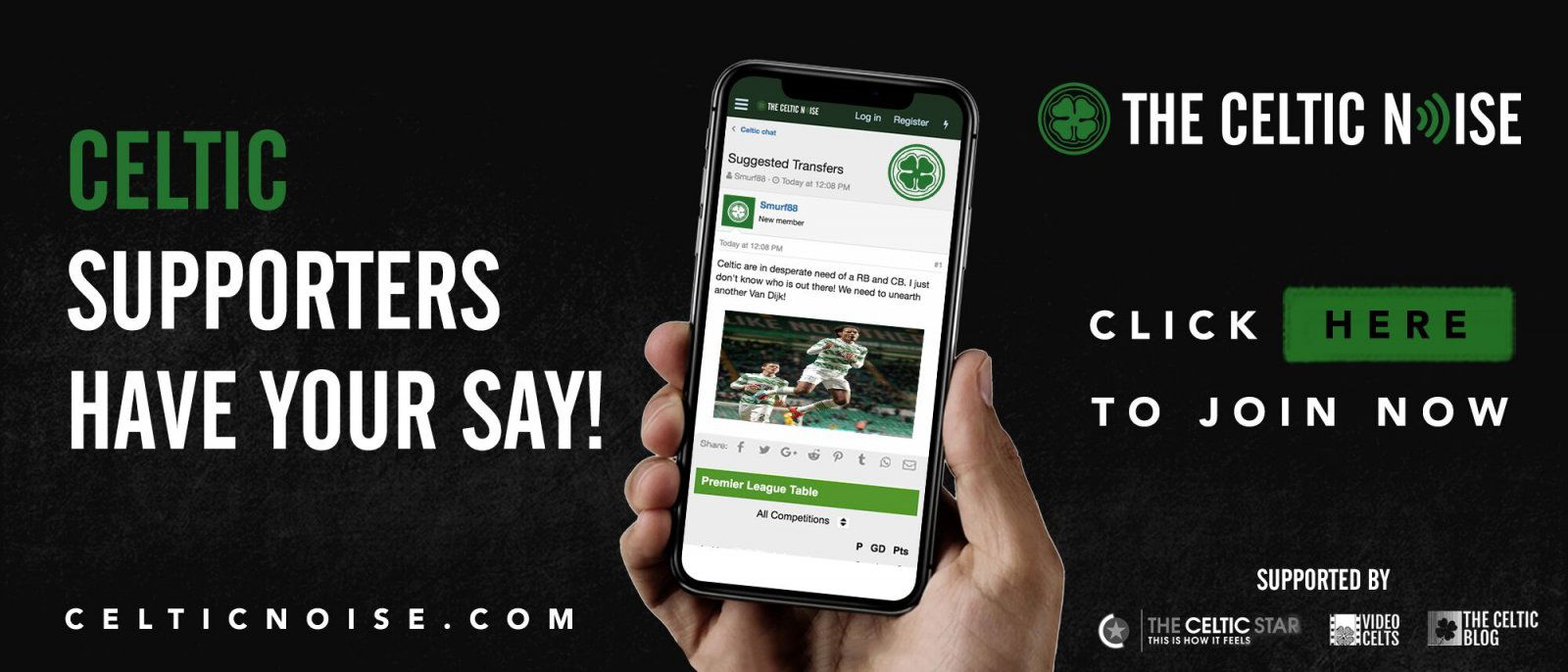 Yet it wasn't what the photograph made it look like.
It was Arfield standing with his arms up.
Watch where Broony is in the pictures; he's walking away, so if it was a gesture to annoy him then it was a pretty gutless one considering it was done behind his back.
Either way, the captain doesn't care as he made clear.
The idea that Scott, a model professional and one of the finest Scottish players of his generation, would be smarting over something as petty as this … it's just bonkers isn't it? Our captain has achieved more in his career than Arfield ever will, and the euphoria that surrounded the Ibrox club that day has long since dissipated whilst at Celtic 3Treble is visible on the horizon.
"It was one game in two-and-a-half years and, for us, it has been a great two-and-a-half seasons since Brendan came in. There are going to be a lot more of these good days as well," Brown said ominously. And in case the message wasn't clear enough, "Everyone knows we let ourselves down in that game but one game doesn't make a season … this is about a team that's going places. We're 10 points clear but need to make sure we perform on Sunday."
Ever the professional, Scott is spelling it out nice and simple.
His blasted back too at those who said he was finished, just as this site blasted back at them at the start of last month, a month in which he was back to his magnificent best.
""I've retired again, I'm sh**e, all the normal stuff," he said about the media coverage at the time. "I just keep soldiering on."
That's what quality players do.
They do not posture and preen in the media, or on social networks.
Celtic – and the captain in particular – will do their talking where it matters.
On the pitch.
When you loaded this piece you might have seen an option to get notifications; please subscribe to make sure that you never miss an important article again.
You can discuss this and and all the other stories by signing up at the Celtic Noise forum at the above link. This site is one of the three that has pushed for the forum and we urge all this blog's readers to join it. Show your support for real change in Scottish football, by adding your voice to the debate.