Word of advice for the Sevconuts: learn to read the weather forecast.
For over a week now the Met Office has been issuing storm warnings.
It was always likely that this weekend would see a serious downturn in the weather. In fact, it was nearly certain.
So what was the logic in Vanguard Scum holding their much advertised BBC protest today in spite of that? We are Rangers, so God will keep the rain off? Is it another sign of their colossal sense of entitlement, or just their sense of stupidity?
Anyway, it didn't turn out to be much to write home about, as you can see from the pictures.
Dear oh dear.
This is the view from inside the "besieged" BBC HQ.
God, you hope their staff were able to cope.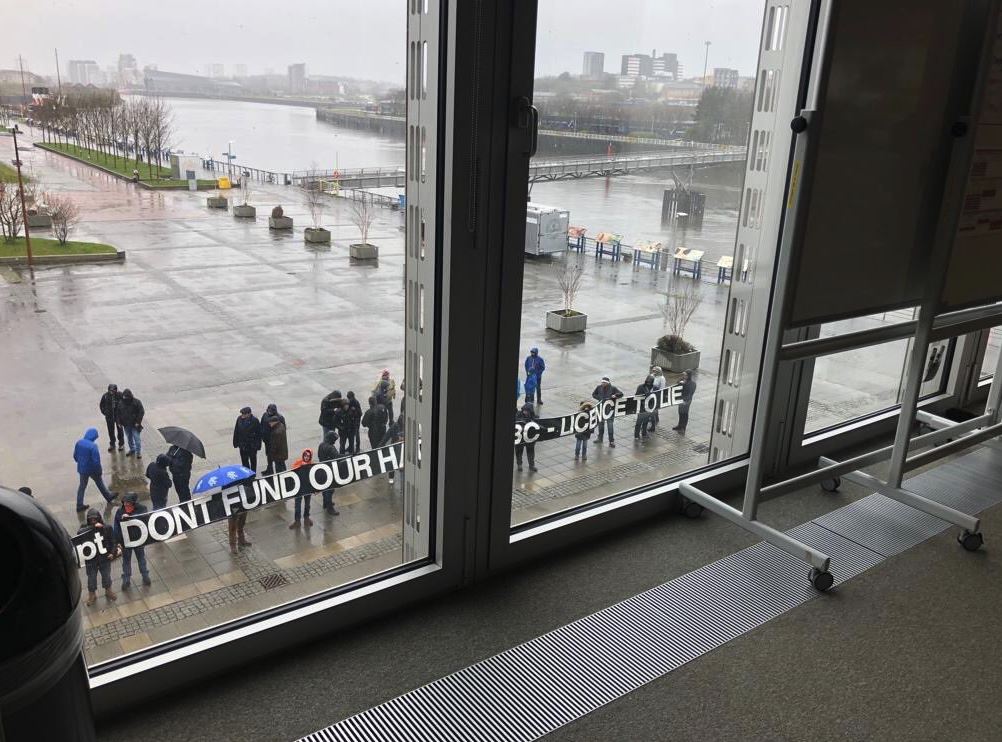 This whole protest thing was pretty embarrassing anyway.
No other club in the land feels so hard done by or put upon. No other set of fans feels the need to flagellate so much.
But Vanguard Scum are a pretty far-out group even by the standards of the average Ibrox fan, so when Jim Traynor made his now notorious video accusing the BBC of bias it was a dog whistle to the dumbest dogs of all, and like Pavlov's hounds, they came running.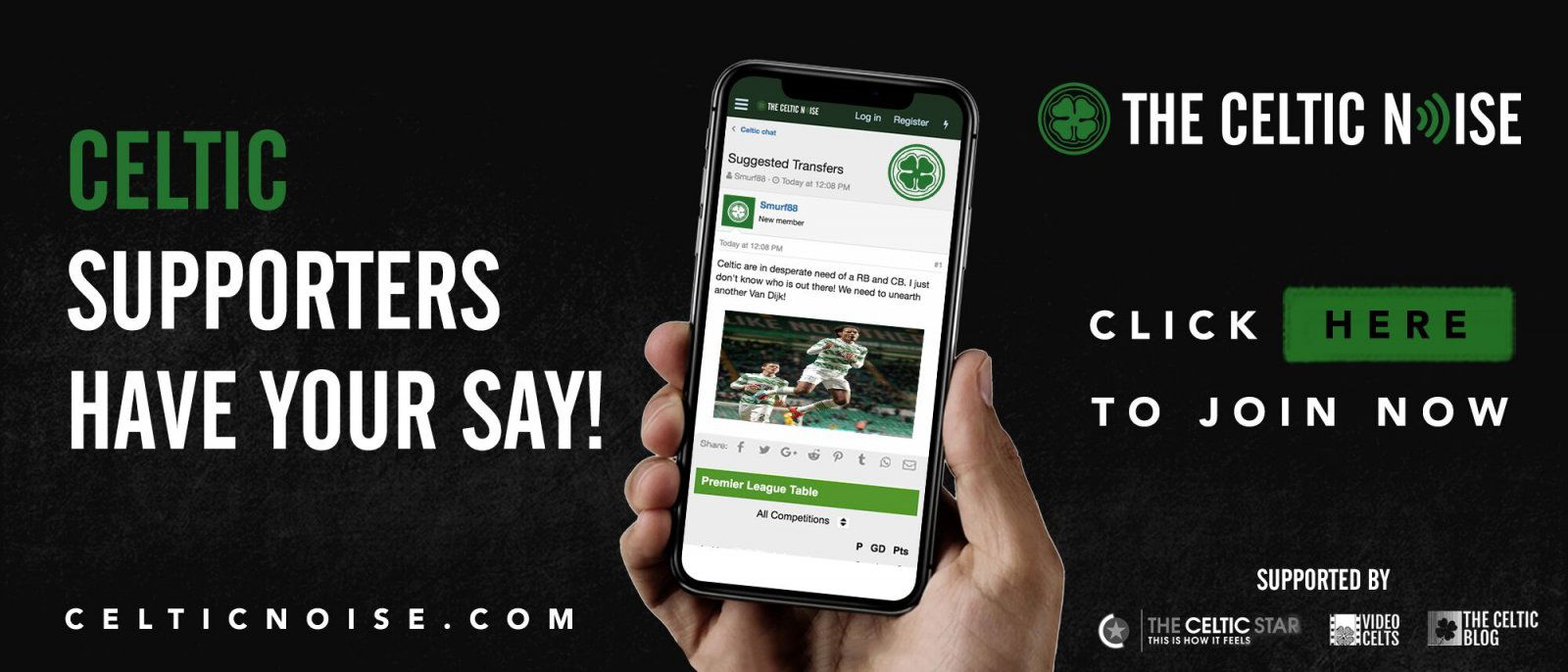 Where do you think Traynor was today whilst a handful of goons were standing in weather you wouldn't send ducks into? Not amongst them, that's for sure, not standing there in his raincoat and his Airdrie scarf, holding part of that pitiful banner.
Sitting at home in boxer shorts, eating Rice Crispies and sniggering at the rain rolling down the window perhaps.
These muppets deserve everything they get. Look at them in those pathetic pictures, look at the protest that was supposed to bring the BBC to its knees.
Feelings of self-entitlement can make you do some pretty stupid stuff, but imagine what it takes to get yourself out of your bed on a day like this and down to the national broadcaster's to stand in a line as it pours down, and unfurl a banner that calls a faceless organisation bigoted and corrupt and urges other people to break the law by not paying a license fee.
There is something tragic about these Peepul.
Remember that they once talked of being dignified and sneered at what they saw as the "paranoia" of other clubs.
Look at them now. Look at those pictures.
This is how far they've fallen, and what makes it all the more pathetic is that their whole fan-base is like this now, except they also lack commitment and are lazy and demotivated as you'll get. A wee bit of rain was enough to keep most of them away.
These Peepul let their club die because they didn't care enough to save it.
It was true then and it's just as true today.
For all their indignation, they still aren't prepared to do anything about it except have the wee occasional online moan.
Hell mend them when the next crisis hits Ibrox, and as regular readers will know I believe that it's not terribly far away.
If you've not already done so guys, please join us over on our Facebook group.
When you loaded this piece you might have seen an option to get notifications; please subscribe to make sure that you never miss an important article again.
You can discuss this and and all the other stories by signing up at the Celtic Noise forum at the above link. This site is one of the three that has pushed for the forum and we urge all this blog's readers to join it. Show your support for real change in Scottish football, by adding your voice to the debate.