The media has been having a rare old time today, eah?
The story that Rodgers' house was broken into after he fled Scotland like a wanted man was sweet music for hacks who have been pounding away at our club for a straight week now. The coverage has been appalling. If it's not people trying to paint us as a club in some form of crisis – or on the brink of one – it's others trying to paint our support as comprised of hooligans and neds.
Before I get to the point, let me tackle that particular series of stories. The coverage in the last couple of days has bordered on the scandalous. Celtic fans have been involved in a couple of incidents, but the media's relentless focus on them has – and not surprisingly – let a certain other club's fans almost completely off the hook.
I've seen videos of seats being flung in Aberdeen.
I know the home club has sent the Ibrox side a bill.
But the media has focussed on a few broken seats at Easter Road, steered there, doubtless, by the same people who claimed a Celtic fan threw a bottle at a Hibs player, a story that so far remains completely unsubstantiated. If it's true, obviously the person who did it is a clown who should be caught and jailed … but the way it was highlighted was disgusting and reeked of Hibs indulging in whatabouttery after the bottle thrown at Scott Sinclair.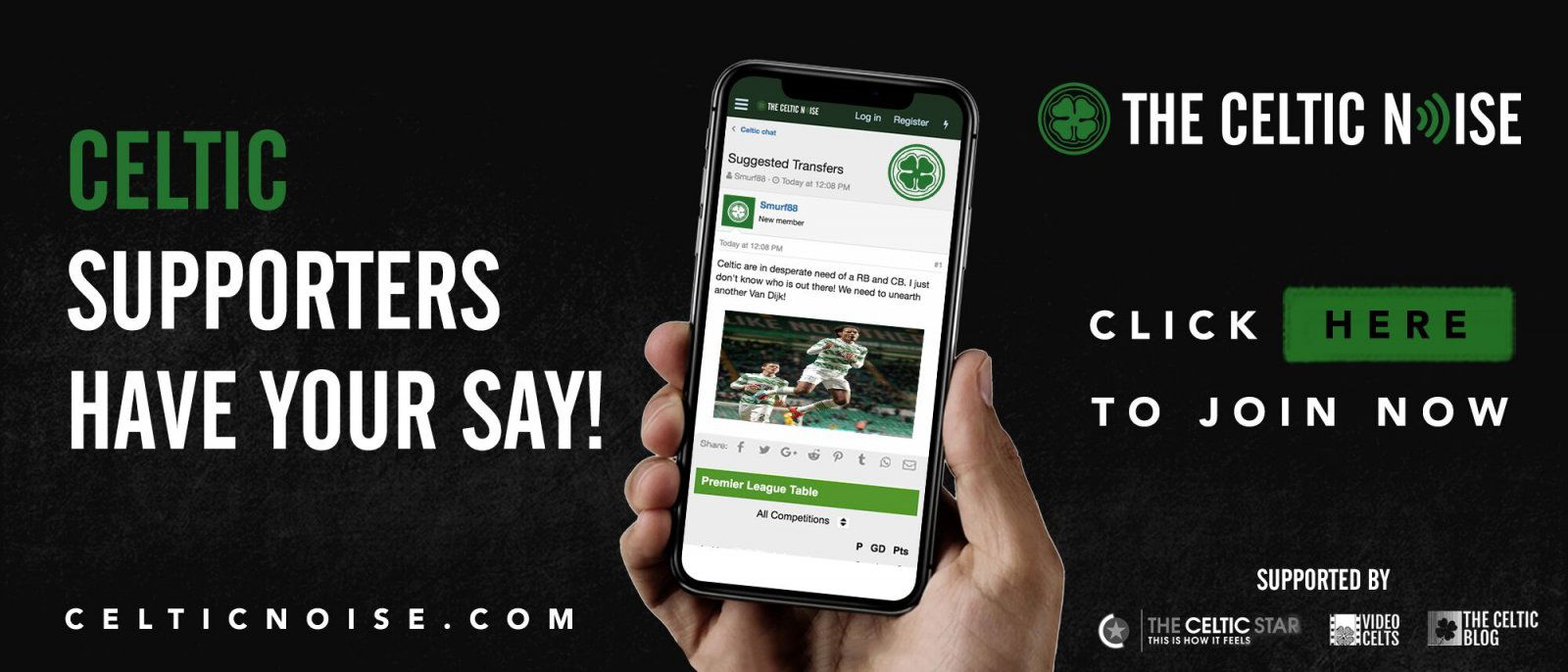 Last night, STV highlighted a Police Scotland report about grounds being "unsafe" and they chose to show the crush at Celtic Park, something that nobody has actually alleged was the fault of our club. No wonder we initiated a separate inquiry into it.
Yet the implication was clear though, and it is typical of the way the media operates; oblique hints and dark suggestions, inferences rather than outright allegations but all designed to paint us in the worst possible light. I've lost count of the number of articles on sectarianism which are topped off by a picture of our fans. This is not exactly subtle.
Tonight's story is a beauty though, this Rodgers break-in stuff.
The hacks are salivating over it, as well as a few Leicester City fan sites which have spent longer writing about Celtic this past week than they have about their own club. I like the way they are wrapping a supportive arm around Rodgers, but if they paid more attention they'd know they've hired a guy who will be away on his toes the moment a better offer, with more money, comes along. If the club hasn't fired him first, effectively reducing his career to rubble, that is.
Rodgers' departure was wall-to-wall news last week as a gleeful Scottish media finally got their wish and ticked their box. It's easy to claim you got the story right when you've linked the guy with every job that becomes available and kept on doing it until he took one of them.
But between his rush to hit the highway and the carpet bombing of the airwaves with it there wasn't a burglar on this island who didn't think that house of his was likely to be empty of people but still filled with gear. In the event, his wife and kids were still there; that those responsible chanced it anyway doesn't suggest that they were merely thrill seekers.
The media's subliminal hint that this was the work of disgruntled Celtic fans is purely and simply outrageous. None has actually had the courage to outright make the allegation, but it is there in all the coverage nonetheless. This stinks like nothing has since the Ibrox club's coach caught fire and McCoist suggested that it was the work of rival fans.
That, too, was a wholly unfounded allegation of course and those of us who predicted that this localised crime with no apparent motive would never be solved have been wholly vindicated by time. It looked, then, like the work of professionals and still does. I don't think this particular incident was, but the perpetrators managed to get into the house, steal things and leave before the police arrived on the scene. That seems telling to me.
But the media would rather you believed in the story about Celtic fans, enraged at his leaving our club, risking their freedom to send a message. Absolutely disgraceful. Rodgers isn't gone more than a week and they are already using his as a prop, a stick to beat us with.
They haven't even considered the damage this could do to the reputation of the game, which is already in the gutter after months of neddish behaviour in the stands.
It is as irresponsible as it is grotesque.
When you loaded this piece you might have seen an option to get notifications; please subscribe to make sure that you never miss an important article again.
You can discuss this and and all the other stories by signing up at the Celtic Noise forum at the above link. This site is one of the three that has pushed for the forum and we urge all this blog's readers to join it. Show your support for real change in Scottish football, by adding your voice to the debate.