When Neil Lennon brought Jonny Hayes on, I thought "Today isn't the day we wrap up the league title."
It was the kind of substitution a Hibs manager would have made.
And that's what Neil Lennon is; since leaving Celtic Park his career has taken him to Bolton and Easter Road. There is some kind of romantic view of Lennon the manager which cannot be sustained. No top club was interested in his services or would be if he was available.
After that abysmal performance today, it's time the blinkers came off.
We have gotten one good half of football in the four games he's been in charge. In that time, that decent half of football got us through in the cup, and we've drawn one and won two in the last minute in the league. Lennon has attempted to blame fatigue for that. It is nonsense.
I believe we were fortunate that Lennon was available because he brought a steady hand to the tiller after Rodgers left.
But my feelings on him as full-time manager barely need repeating; it must not happen.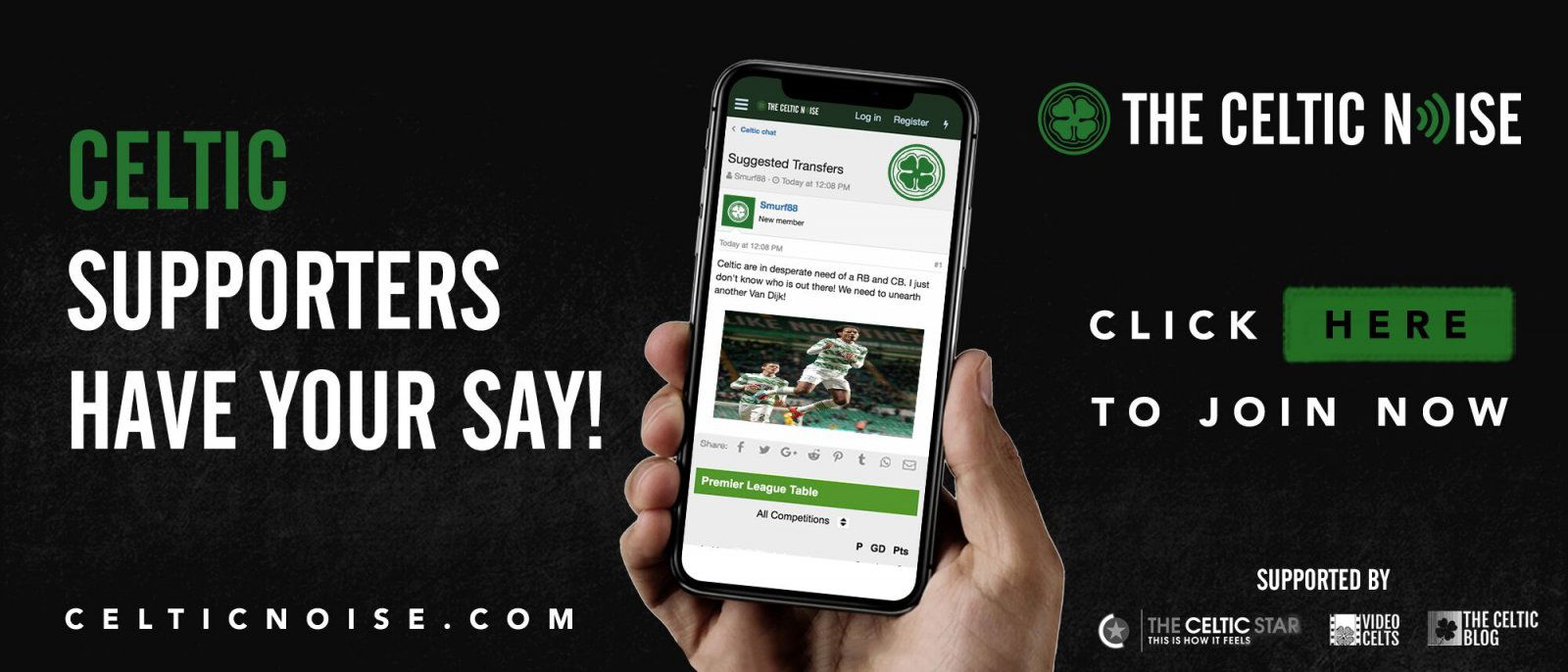 There were six minutes of injury time today and even that wasn't the best break, the greatest bit of luck, that we've had lately.
No, that remains Dave King's hiring of a complete novice at the start of this campaign, a manager who is sinking without a trace and probably, if he's lucky, has between six and eight months left at Ibrox. Whatever happens with him is of no consequence to me today, as we stumble and fumble through the games which should have put the title out of sight in some style. But I am forced to acknowledge that if they'd made better decisions over there we might have had a fight on our hands this season.
The Ibrox supporters who thought there was a chink of light when Rodgers left have, in all fairness, been proved right. Had they been better we might presently be in a whole lot of trouble. Had we not scored with virtually the last kick of the ball today I might believe we still were.
We are ten points clear at the top of the table. Sky's contempt for the Scottish football audience has thankfully spared me having to watch any excuses or expressions of joy for the way we played; we were shocking and I am just glad that it ended with the result we needed, and the one which gives us daylight.
Thank God for Odsonne Eduoard.
He has proved again today that he is by far the best striker in Scotland. Forget the over-hyped Colombian at Ibrox.
When the chips are down French Eddie does it when it matters.
When it really, really, really matters.
On the basis of that display we're certain to drop points before the campaign ends, and maybe enough of them to have turned Ibrox hope into something even greater, if they were at all capable of taking advantage of any errors.
The SPL title race appears wrapped up.
3Treble is now on the horizon, but to do it will we need to play one Hell of a lot better than we are right now.
Yet even that is not the most important thing going on at Parkhead right now; three trebles in a row was always a moon-shot, a once in a generation thing, and if we get it I'll celebrate it like nothing that's ever happened to Celtic in my lifetime. But I know that the decision the board makes next is more important by far.
The hunt for the new manager must get underway immediately, if it isn't being undertaken already.
Any further delay is simply a waste of time.
It will not keep. It will not wait.
If you've not already done so guys, please join us over on our Facebook group.
When you loaded this piece you might have seen an option to get notifications; please subscribe to make sure that you never miss an important article again.
You can discuss this and and all the other stories by signing up at the Celtic Noise forum at the above link. This site is one of the three that has pushed for the forum and we urge all this blog's readers to join it. Show your support for real change in Scottish football, by adding your voice to the debate.