After the midweek events at Easter Road, the last thing football on this island needed was another example of supporters out of control. Today, in the Midlands derby, a Birmingham fan got onto the pitch and punched Jack Grealish of Aston Villa.
It was an astonishingly dark moment in a week that seems to have thrown up an abnormal number of them.
Like the Easter Road incident, this has demonstrated clearly that these things aren't a West of Scotland phenomenon and that sectarian singing is not the biggest problem the game faces. But it's that singing which has been the focus of much of the media's attention up here, and it seems to be driving a lot of the Strict Liability debate.
Look, I am not here to indulge in whatabouttery, but when Scott Brown was attacked at Ibrox, and when the fans of the club that plays there threw coins and even a golf ball at our players, and Scott Sinclair got racist abuse, this site said that something serious was going to happen.
I am glad that nothing on the order of my expectation has happened … yet.
But like Scott Brown said the other day, it is a matter of time before it does.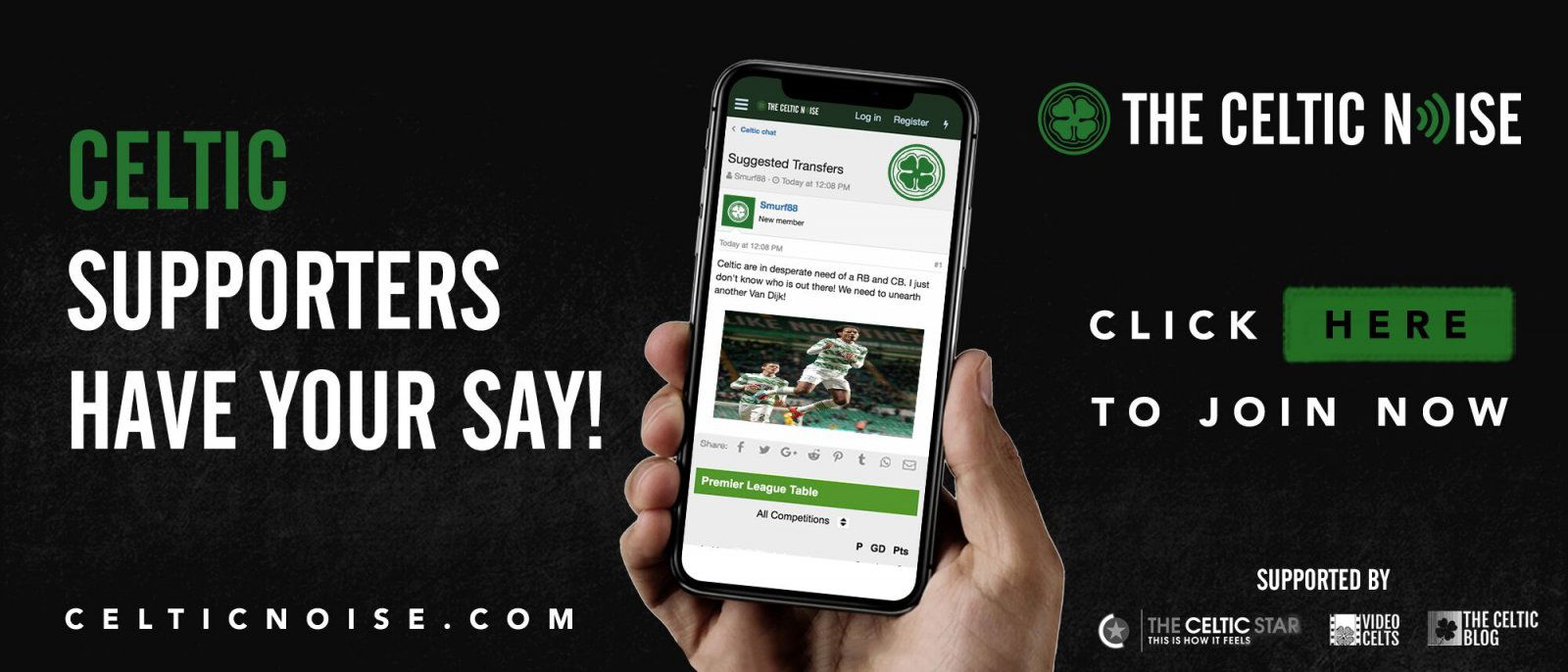 That today's incident happened in England will not matter to our political class; they already see football as a sport that is out of control. They want to avoid a situation where a player is seriously hurt on the pitch, but they also want to avenge the ruination of their Offensive Behaviour At Football law; bear in mind that the Scottish Government was forced to bin that, it's not a decision they took on their own or out of the kindness of their hearts.
They want the political songs out of the grounds, and Strict Liability is their way in.
Celtic fans, be warned. Your behaviour is under scrutiny like never before. The songs, on their own, will never force the hand of the SFA or the clubs; most of Scottish football realises that the OBAF law was a piece of disgraceful legislative over-reach.
But none wants to see coins or bottles being thrown or attacks on players. And all would support flares and smoke bombs and other pyrotechnics being taken out of the grounds. This moronic fixation some of our fans have with these things is one of the main contributory factors in the push towards a new law.
The very threat of Strict Liability is intended to focus fans on self policing; the time for it has come.
If you are going to bring those into grounds, or throw coins at people, you are endangering this club and you are endangering football in Scotland as a whole. Stop pretending to be a Celtic supporter; you are a ned, interested only in self-gratification.
Those who continue to hide these people in their midst; you are bringing this disaster down on all of us, and it's about time you got a grip on it and stopped before that disaster hits home. With things are they are right now, it is only a matter of time.
When you loaded this piece you might have seen an option to get notifications; please subscribe to make sure that you never miss an important article again.
You can discuss this and and all the other stories by signing up at the Celtic Noise forum at the above link. This site is one of the three that has pushed for the forum and we urge all this blog's readers to join it. Show your support for real change in Scottish football, by adding your voice to the debate.