I see the Ibrox fans are up in arms over the way they'll be treated when they next visit Celtic Park.
And once again they are furiously trying to blame our club for the situation they find themselves in. But how many times does this need to be pointed out? It was not Celtic, but their own club, which provoked this wholly unsatisfactory state of affairs.
Look, everyone knows none of this is ideal but Celtic was quite clear in their talks with the Ibrox board about what would happen if the allocation for our fans was cut at their ground. Our policy, right from the start, has been to respond in kind. We made no secret about it. Our fans were equally well informed of it, which is why I was able to write about what our response would be the second the Ibrox club made the announcement about the changes.
To pretend that our reaction is somehow surprising is as ridiculous as the suggestion that it was unfair. Response in kind is exactly what it says on the tin; it means that our decision on how we treat you will mirror exactly your treatment of us.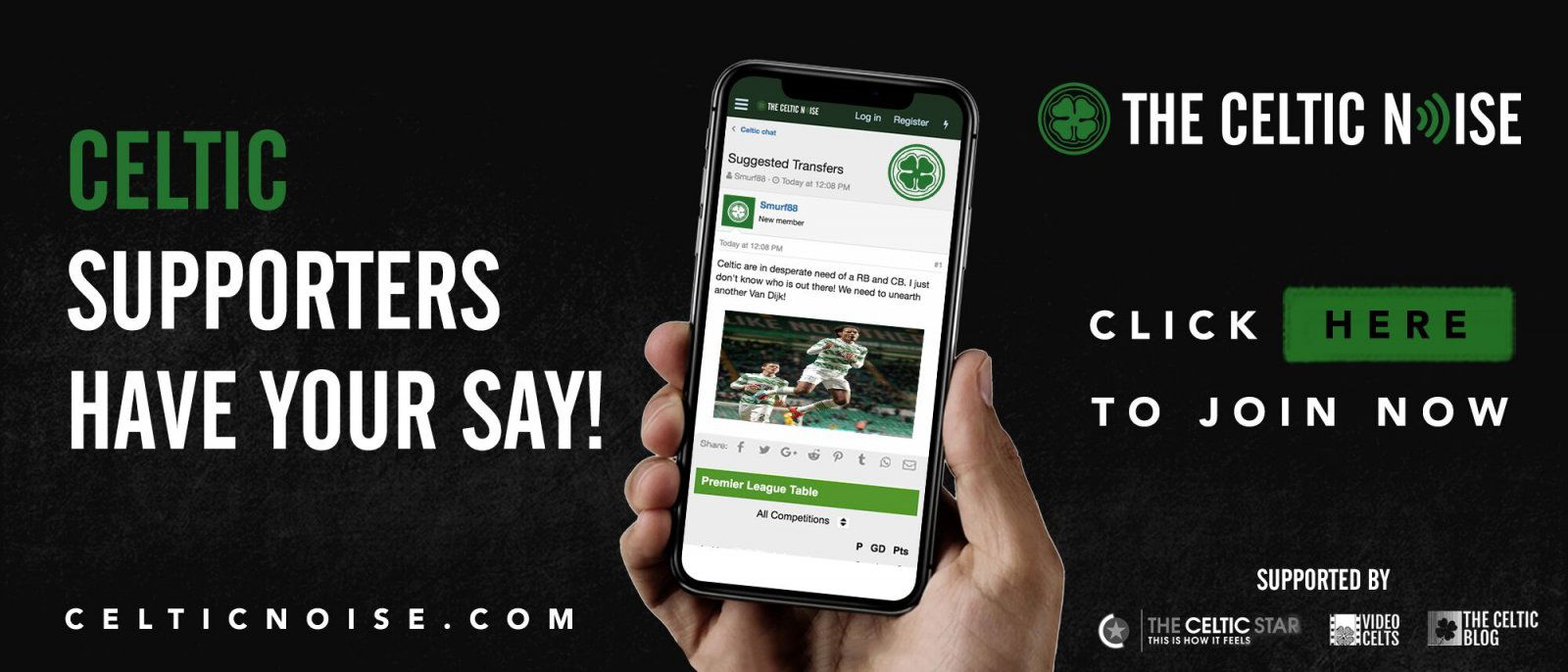 It is not disproportionate. It is not petty. It is, in fact, balanced and measured and just.
The wailing from their supporters – they complain about being "treated like cattle" – is rich coming from fans whose club actually entered into advanced discussions with police about fencing us in with nets when we visited their ground.
This site broke that story at the time, and I believe the ensuing outcry stopped that scheme from happening.
This is more self-pitying nonsense from them; they're being asked to meet at a pre-designated spot so that there's no trouble before the game. Simple as that. Nothing complicated, nothing dramatic, about it.
Celtic fans have faced the same going to away matches in Europe the last few years, and they somehow manage it without making a fuss.
Celtic has behaved perfectly responsibly here.
If the Ibrox fan-base has a problem with all this, they should take it up with their own club.
If you've not already done so guys, please join us over on our Facebook group.
When you loaded this piece you might have seen an option to get notifications; please subscribe to make sure that you never miss an important article again.
You can discuss this and and all the other stories by signing up at the Celtic Noise forum at the above link. This site is one of the three that has pushed for the forum and we urge all this blog's readers to join it. Show your support for real change in Scottish football, by adding your voice to the debate.