The press is running with another of its ridiculous transfer stories today, this one alleging that Celtic and the Ibrox NewCo are about to do battle over Lawrence Shankland of Ayr United, who will be available in the summer on a free transfer.
Where even to start? How about with this; the Ibrox club can have him.
Honestly, this one is barely worth the ink it's written in.
Shankland has scored loads of goals for Ayr, but the last time he was in the SPL he played 17 times for Aberdeen without getting a single one.
We have Odsonne Edouard, Griffiths and Bayo already at Celtic Park on permanent deals, and we have a kid called Jack Aitchison who most of us would rather see starting before some second tier scrapper. No harm to the guy, but I think he's found his level.
We should be aiming higher. Significantly higher.
Over at Ibrox, I can see the attraction. A cheap option which carries little risk with it.
Another Nicky Clark, in short.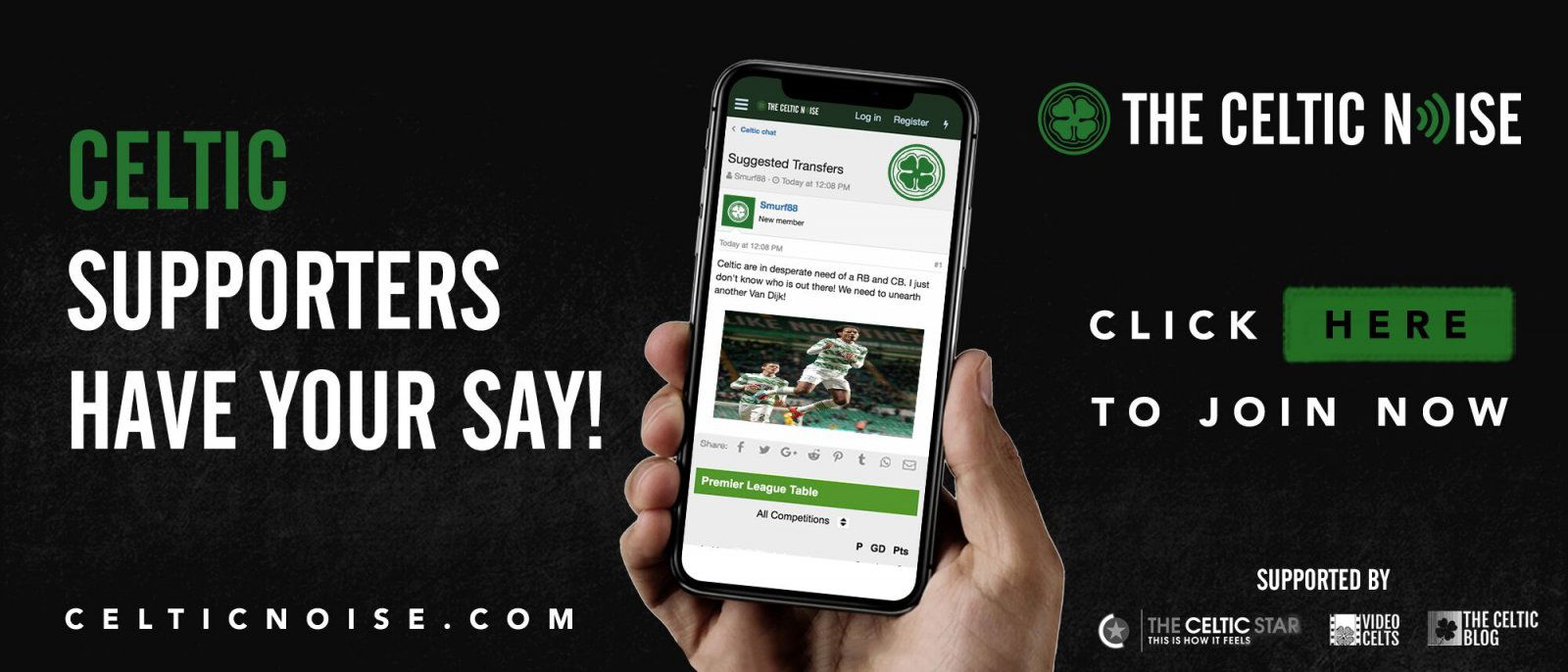 They are welcome to him, and I do suspect he's on their radar which is part of the reason this ridiculous story is being put out there.
Imagine them punting Morelos for whatever second rate number they get for him, and bringing this guy in as his replacement; that has to be flogged to the fans somehow, and this is as good a way of doing that as any. "We beat off Celtic for his signature."
Aye, okay then. This is like the reports about the Motherwell winger which were doing the rounds last week, another "Old Firm transfer tussle" as if we really were there in the graveyard with them, Lawwell arm-wrestling a corpse to secure the boy's signature.
You'll know when there's a real transfer battle going on between Celtic Park and Ibrox; it will end the way the last one did – the one over Scott Allan, remember him? – with the footballer being paraded at Parkhead. Allan was a lifelong Ibrox supporter; even that wasn't enough to make him turn down the Hoops in their favour.
He knew then when some still haven't woken up to; whatever contest the media thinks this would be, it ain't no contest at all.
In a straight-up fight between the clubs for any player both of them do want, we will win.
Each and every time.
If Shankland ends up at Ibrox, don't be listening to any talk of how we were snubbed.
You have to be interested in the first place, and I'd be more worried if we actually did win such a scramble, for even being in it to begin with.