Today it looks as if we're going to lose our head of recruitment soon but that another is on his way in to the club.
Lee Congerton is probably headed for Leicester, a move that will come as no surprise.
It won't exactly sadden anyone either.
It's the man who stands a good chance of replacing him which makes this "one in and one out" such an interesting prospect.
It is, of course, our former "star-finder" John Park.
Let me tell you, when Park's time at Celtic came to an end I was pretty pleased.
Not because Park didn't do a good job at the club though, but because it was so clearly a Brendan Rodgers' move, so clearly designed to cut out any interference from elsewhere at Celtic in his team building plans.
Park had a reputation for being "Lawwell's guy" in the football department and those who see his reported return as proof that Lawwell is tightening his grip on that again may well have a point. They might see this as a disastrous confirmation of their worst fears.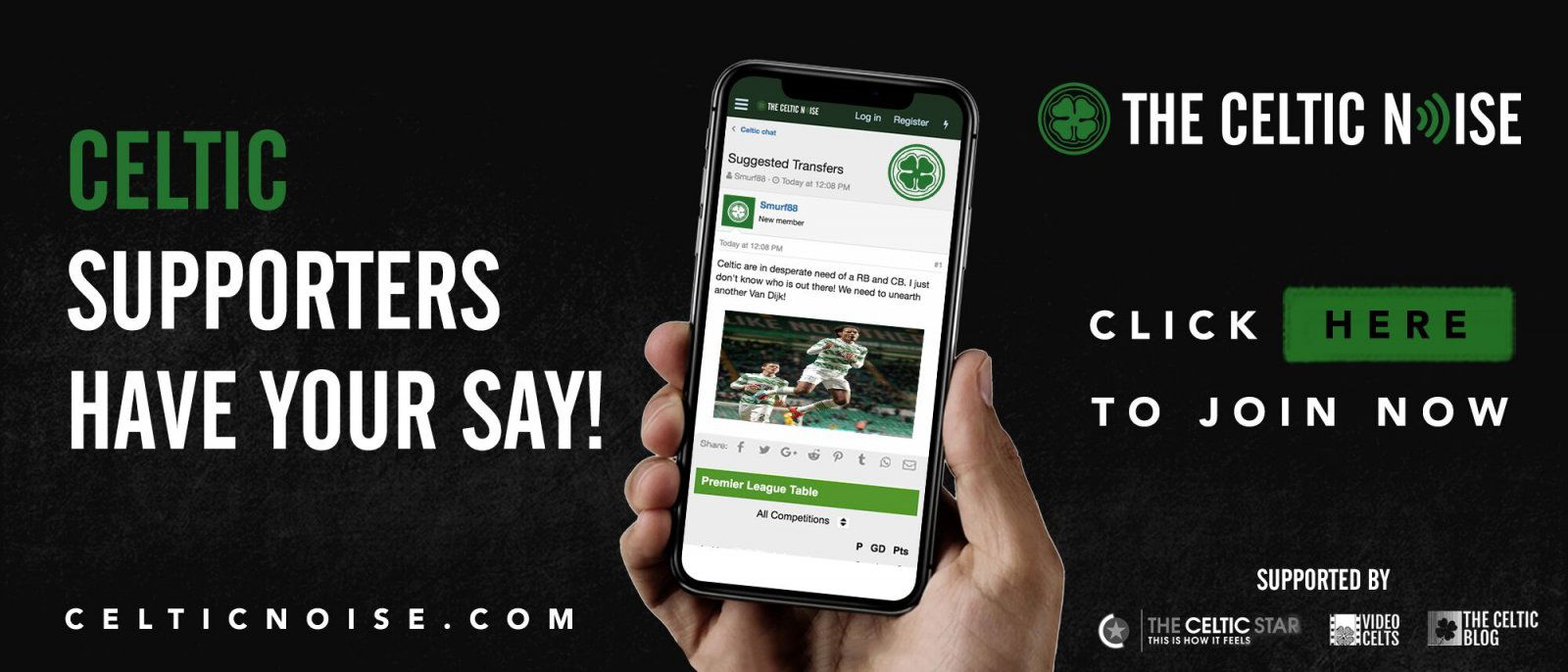 But I wonder.
Because above and beyond anything else, once the scouting network was fully up and running John Park got to be very good at his job and we only have to look at Congerton's disastrous tenure to see what the flip-side of that looks like. Rodgers gain, if Congerton goes to Leicester, is certainly not Celtic's loss.
I find it odd that Park didn't walk into a new job somewhere else upon leaving Parkhead, because he really did have a sterling reputation.
There were rumours that he was being courted by the Ibrox NewCo; I would have found that very easy to believe. They have been trying – or rather, they make sporadic attempts at trying – to emulate our scouting model, all to no avail. It would have made good sense to bring in someone who knew how it was done.
Whatever the situation, people will take Park's mooted return to mean whatever they want it to.
Some will see it as proof that the Lennon appointment is already as good as decided – regular readers will know exactly how I'll feel if that's the case – whilst others will see it as a welcome restructuring of a part of the backroom team that has been lacking of late.
Some will see it as the hand of Lawwell, gripping the football department once more.
Others will see it as nothing more than a common sense step, a return to a tried and tested, and proven, system at the helm of which is a tried and tested and proven man.
As with everything here, it all comes down to "wait and see".
But with Congerton having left a bit of a mess behind him, it's imperative that we bring in someone who's track record can be verified and who's success is proven, and Park ticks those boxes. If he comes in as part of a brand new backroom team, working alongside a director of football, to aid and assist the management team then it's something we should all be supportive of.
But if this is, as some will fear, another Peter Lawwell power-grab … well how many lessons does our club need before that particular experiment is consigned to history, as a cautionary tale in allowing non-football personnel to reach into areas in which they are not even remotely qualified?
In the past 12 months we've signed two footballers who the club's manager plainly knew nothing about, and that suggests a total absence in joined up thinking and someone playing egotistical games where they shouldn't. That nonsense has to be put to bed.
If you've not already done so guys, please join us over on our Facebook group.
When you loaded this piece you might have seen an option to get notifications; please subscribe to make sure that you never miss an important article again.
You can discuss this and and all the other stories by signing up at the Celtic Noise forum at the above link. This site is one of the three that has pushed for the forum and we urge all this blog's readers to join it. Show your support for real change in Scottish football, by adding your voice to the debate.