If I were at Borussia Dortmund I'd be worried.
I'd be worried because the Scottish media seems unusually well informed about its transfer activities.
For the last week the hacks have been writing about how Morelos is on their radar and how ready they are to slap in the first major bid that "tests the resolve" of the Ibrox board.
Now they are linked with Tierney.
Honestly, the hacks barely know what's going on within Scotland.
How come they are so well informed about the transfer plans of the Bundesliga sides?
Eintracht Frankfurt were supposed to be entering the Morelos bidding as well this week; that's kind of amazing, since the Ibrox club has slapped a £20 million price tag on his head and the highest the Germans have ever paid for a player was £7 million for the Frenchman Sebastian Haller in 2017.
(Amazing that the hacks didn't even bother to research that.)
So Tierney is now linked with the Germans. Imagine what he could go for.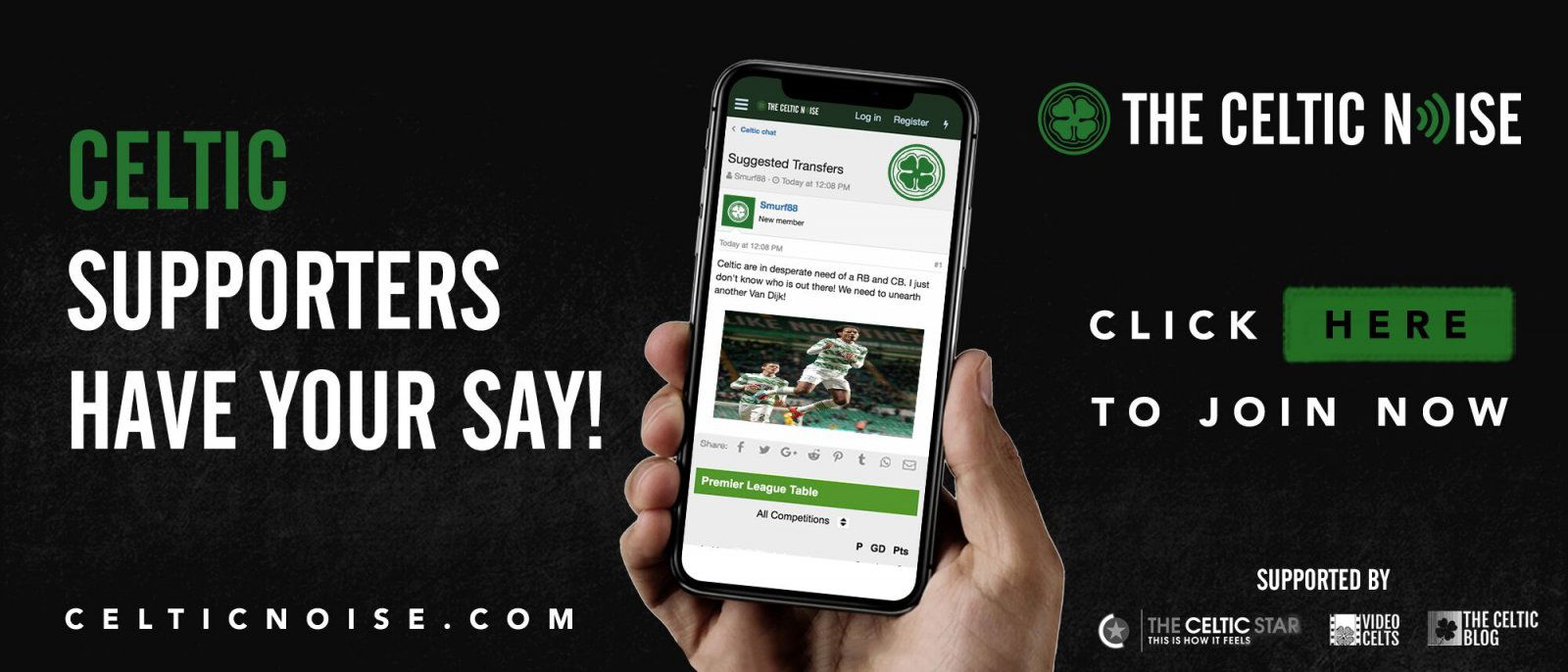 It would be a fee as to make the Dembele one look like chump change. Would Dortmund spend that kind of cash? Their own record transfer fee is £30 million, for Andre Schurrle, who they bought from Chelsea in 2016. One would think they'd need to match that, or better.
And that seems like such a silly thing to do when they actually have a number of full-backs already at the club, and a few more out on loan, including Jeremy Toljan. They have at least four players capable of playing in the left-back role including former captain Marcel Schmelzer and Rafael Guerreiro of Portugal. Do they really need another one?
It seems odd to me, too, that a club with such global reach would be doing its scouting in the SPL.
Tierney is a fine player, but Morelos?
Are there no strikers anywhere in Europe who are a better bet than spending £20 million on the Ibrox striker?
Or it could just be that this is more daft media speculation, more uninformed nonsense, more throwing darts at the board and hoping to get a hit.
Nobody really believes that Morelos will go for that kind of money, but Tierney certainly could.
The question is, why Dortmund?
It makes a change from him being linked with a move to England, I guess.
That stuff is getting fairly tiresome.
When you loaded this piece you might have seen an option to get notifications; please subscribe to make sure that you never miss an important article again.
You can discuss this and and all the other stories by signing up at the Celtic Noise forum at the above link. This site is one of the three that has pushed for the forum and we urge all this blog's readers to join it. Show your support for real change in Scottish football, by adding your voice to the debate.