The news tonight from Celtic Park – that Leigh Griffiths is on the way back to the club – is extremely welcome and a huge boost to everyone going into this weekend. He is not ready for first team action and it will be a while, but there's a pretty decent chance now of seeing him in the club colours before the end of the current campaign.
What a reception he will get from our supporters.
But before that happens, Leigh will need time and plenty of support, as Neil Lennon makes clear in Celtic's excellent statement.
"As the club has been doing throughout the last period, we'll continue to give Leigh every support to make sure that his health and well-being are our number one priority. We'll work with him to ensure he has everything he needs to give him the chance to get back to where he was, but understanding totally that he will need time and space."
Doubtless there are going to be people who will want to rake through his business and his private life and who will write and say stuff that we will find shockingly offensive, stuff like the dreadful piece that Neil Cameron published earlier in the season and which resulted in an outpouring of anger the likes of which I've rarely seen.
We have to defend him vigorously when those people pop up.
He will also get it in the neck from rival fans; we know who are likely to be the worst of them.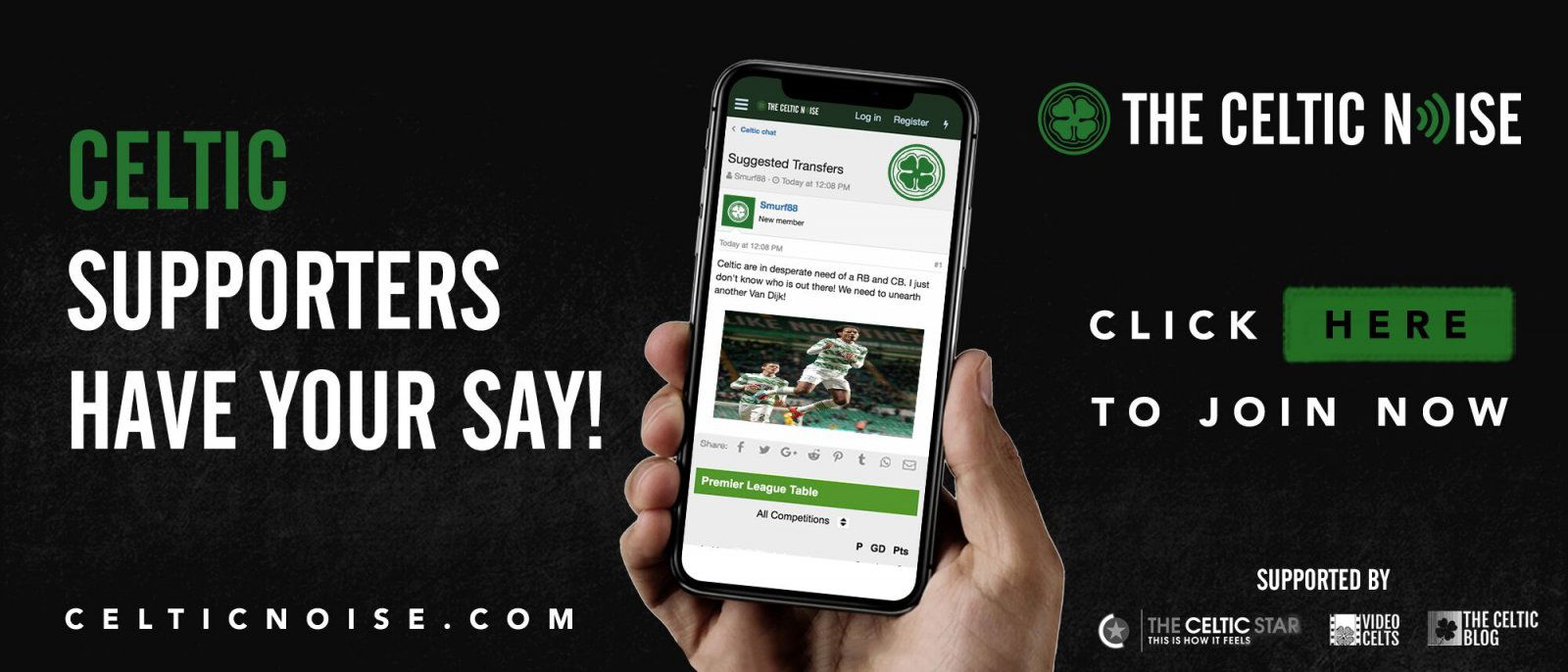 All we can do is keep on singing his name and letting him know how good it is to have him back at the club. When he starts scoring goals again – and I'll bet it won't be long – he'll shut them up soon enough. Until then, we've got to have his back.
Leigh himself is delighted to be on the way back to his place in the team, and he thanked everyone who has given him encouragement during the time he's been away.
"I'd like to thank everyone for showing me such support across the past few months. I am so grateful to the club for everything they have given me and the way in which they have supported me so strongly. The Celtic supporters, too, have been a huge source of inspiration and strength for me and I want to thank them all sincerely for staying with me. I know it will be a long road back but I am ready to do all I can to get there."
Do not for one second underestimate the influence of Neil Lennon in this decision; I am not going to write anything negative about Brendan Rodgers' man management talents, because they are superb and everyone knows it, but man management is not the same as genuine empathy and the understanding of another person's situation.
Neil has been where Leigh is, and he understands him as his own words make clear.
This really is one of the times when he's the very best person who could be in the Parkhead hot-seat.
It will be to Leigh's immeasurable benefit to spend the next few months working under him.