Call me cynical but I had to laugh whilst reading and listening to all the praise Hibs' Leeann Dempster got recently in the Scottish media.
She was showered with praise for appearing on BT Sports in the aftermath of yet another half-witted fan doing his bit for the introduction on Strict Liability.
He's one of her own despite her telling the media he's not a real fan.
Yet he's proven to be a Hibs fan. OK, just one who thought he could drunkenly attack a footballer he took umbrage with. From the same section as previous atrocious acts; a kind of Groundhog Day meets Trainspotting moment. Begbie meets Bill Murray.
I was totally bewildered at this lout's actions. Tavernier to his credit dealt with it well. He could have easily banjoed his assailant in what was absolute self-defence. And had he, he would have had plenty of witnesses to say he acted correctly. That would have sparked a riot, of course. Which is why I think he showed restraint.
What's mad about this is that as yet they can't identify someone who threw a bottle at Scott Sinclair because of poor CCTV. The SPFL, The Players Union and the SFA should be asking serious questions over poor facilities at a Premier League's ground.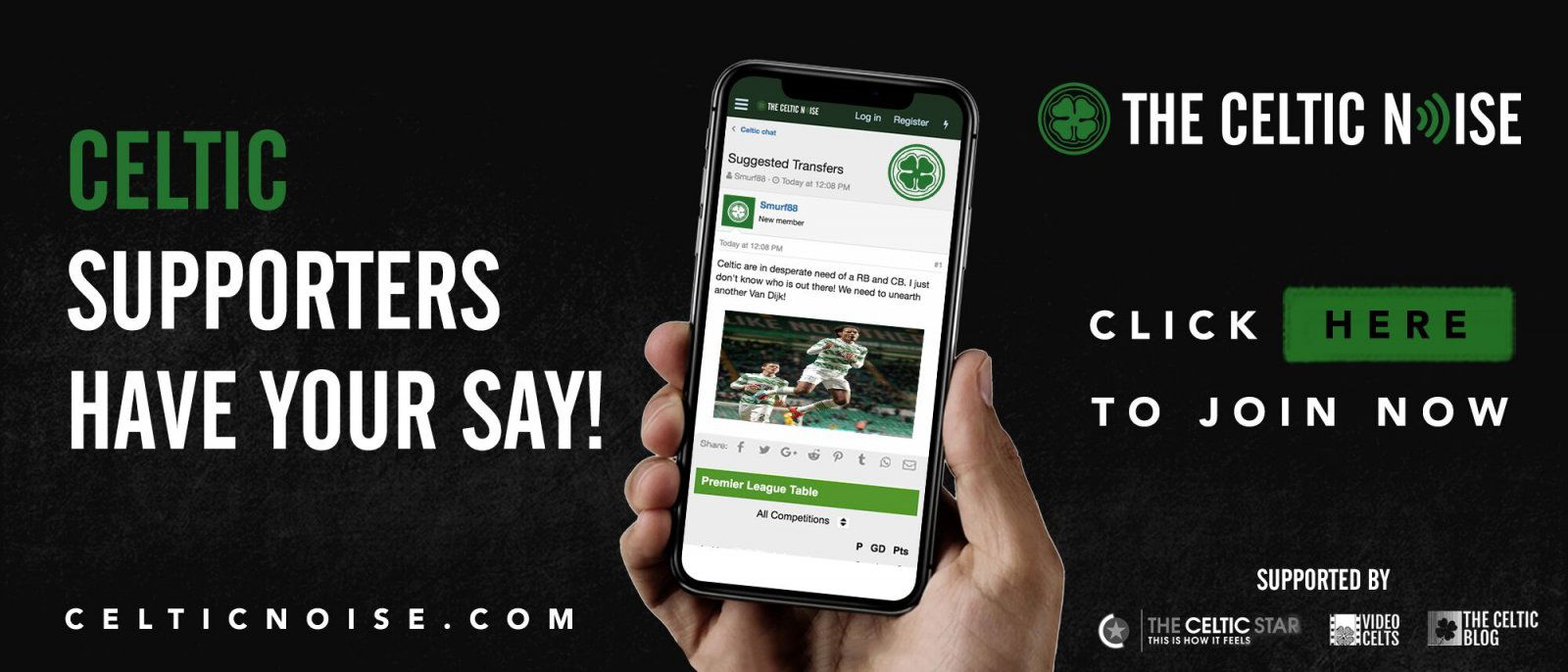 This is an absolute failure on Hibernian's part.
It's not that long ago that she was bemoaning the cost of installing new CCTV to cope. Did Hibernian not receive a decent fee for McGinn recently? Did they not return the ticket allocations to full stands for both Celtic and the NewCo at premium pricing?
The tube that ran on the pitch ran past a steward who looked as alert as Valium user. If you run in any part of a football ground, stewards are the first to tell you to slow down, stop you or to tell you to get a grip. Like Hibs, this guy seemed to be sleeping on the job.
Her going to BT for her hasty press briefing was pure damage limitation from a PR perspective. For the second week in a row security was breached at Easter Road and in the same section. She had to act. She had to front up. There was literally no escape. No time for half-arsed statements calling out others and their support.
Surely the first thing on the agenda for such a high profile, high intensity clash between Hibs and the NewCo would have been security. It ought to have been paramount. From the outside looking in, it seems that the lunatics have taken over the asylum. Dempster could not hid her rage which is understandable but the club she leads is complicit in their security failings.
Yet some in the media are hailing her as a "proper leader". Some previously touted her for the Chief Executive job at the SFA.
For me, I witnessed a lack of leadership.
Only a week previously, the bottle was launched at Sinclair then a coin whilst stewards gathered in abundance watching the game. This was followed by a quickly released statement stating a bottle was launched from the Celtic end in an extreme act of whataboutery.
Yet when Dempster was pressed on the issue of Ibrox fans breaking seats, she didn't want to talk about that at all. She seized the chance to divert attention from the Sinclair incident by highlighting an incident which I can find no evidence even happened, yet she didn't grab a similar opportunity to cast light on the behaviour of rival fans in that match.
The stewarding at Easter Road leaves a lot to be desired either way.
We're all aware that stewards aren't there to do Police Scotland's job. But they are there to govern the crowd and ensure that order is maintained.
They're paid a wage to do a job; albeit they receive a paltry sum for doing it.
Dempster deserved no praise for her response. It was the bare minimum. She had no choice but to face the media. The only praise she should be getting is that she stood up and took the blame. She knew the knives would have been fully sharpened and thrust had she not.
She's pretty much took one on the chin fronting up for Rod Petrie; he's been astonishingly quiet, some would say anonymous, in the what's been a dreadful few weeks for his club. And bear in mind, this is the guy who's on the brink of becoming President of the SFA.
What glorious leadership we should expect from him, eah?
Gavin McCann is a Celtic fan and blogger from Glasgow.
If you've not already done so guys, please join us over on our Facebook group.
When you loaded this piece you might have seen an option to get notifications; please subscribe to make sure that you never miss an important article again.
You can discuss this and and all the other stories by signing up at the Celtic Noise forum at the above link. This site is one of the three that has pushed for the forum and we urge all this blog's readers to join it. Show your support for real change in Scottish football, by adding your voice to the debate.