I have read some puff pieces on famous people which were written as if the person responsible had developed the world's most crushable crush.
They sort of articles are nauseating, and amongst the worst sort of unprofessionalism in the business. Journalists are supposed to at least attempt detachment. The kind of pieces I am talking about do not come close to maintaining distance or presenting a whole picture.
Today in The Record, Gary Ralston has written one of those, a piece so saccharine sweet that it makes you want to drink liquefied charcoal to remove the taste from your mouth. It's about Alfredo Morelos, and the upshot of it is that we should admire him for having lived before he was a football player. The sub-headline actually says this; he "deserves huge credit for his back story."
I have news for Ralston, and perhaps he hasn't heard this; everyone has a back story.
Everyone who succeeds in whatever profession or field deserves credit for that backstory because it will tell a tale of determination and dedication to a specific purpose. If Morelos is special, then I guess all footballers are. If he is a "rags to riches story" then I've got to break it to Ralston … his is not unique neither in the sport nor sports as a whole.
Nor in any other part of life either; these stories are ten a penny.
This is one of these stories that I want to take apart section by section, because it earned every bit of that scorn and derision, and it saves any of you from having to read that actual thing on the actual website which published it.
It is an appalling piece, so sycophantic they should do a case study on it one day at journalism schools up and down the land.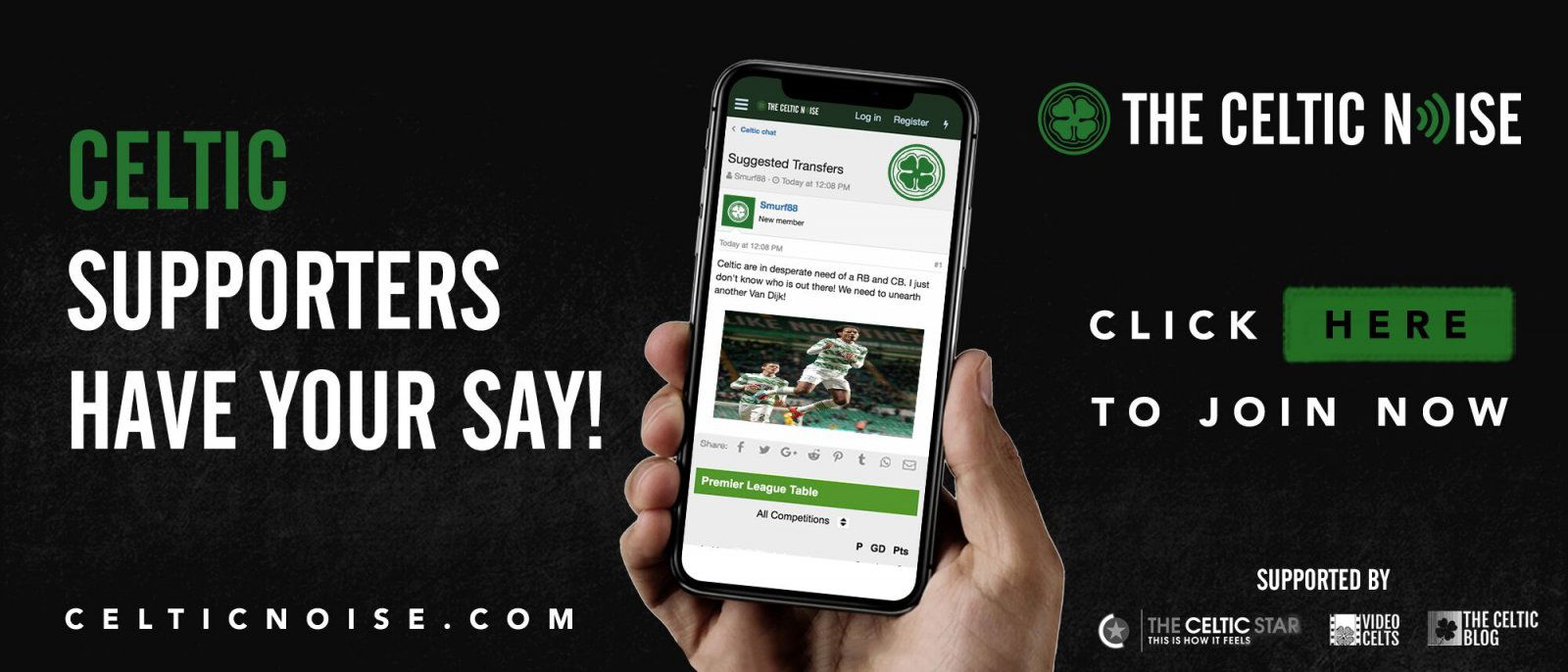 Let's begin then, with the opening line.
"If only El Bufalo was El MacDuffalo."
And already, right, you're thinking Jesus wept, it's going to be one of those pieces is it? Yes, I'm afraid it is. I'm afraid it will indulge in the worst sort of fantasy-land nonsense, and when I say nonsense that is exactly what I mean, as you'll see from the next line.
"Scotland would still be on course for the European Championships and we've had a player around whom we could build a national team for years."
Oh man, where even to start with red neck nonsense such as this? How can anyone write that with a straight face? How can a professional have the stones to file that to an editor? The question really is, what kind of editor would employ someone who did?
So Alfredo Morelos, single-handedly, would have taken us to the Euros would he? Do any of you remember reading such hyperbolic nonsense about Dembele? No? Hold that thought and hold onto the memory of Moussa for a moment, because we'll get back to it.
But that paragraph is contemptible garbage.
It is a flat-out insult to the young players who are Scottish and who we can very easily build a team around. Even if this clown had his fantasy footballer, Morelos is spectacularly over-rated and the national team would still have had Alex McLeish as manager, and knowing him he'd have played the guy at central defence.
"It's just a pity Alfredo Morelos was brought up in downtown Cerete and not Saracen Cross."
And it's a pity that someone told you once upon a time that you should be a writer. Worse still that you try and pursue a career with a national title.
"The Colombian has been here since the age of 21, bullying and tormenting Scottish defences to death, 5,000 miles from the place he calls home."
And elbowing and stamping and snarling and bitching and moaning and diving. And not once has he put the ball in the net against the biggest club of them all.
"Could you name any young Scottish player with the maturity and balls to undertake a similar career journey in another part of the world?"
Ryan Gauld. Aiden McGeady. Oliver Burke.
Want me to continue?
And the Scottish player shtick is a red herring anyway, a straw man to make the point.
I'll raise you a Moussa Dembele who did it all at just 20.
I'll go even further and give you a Timothy Weah who's 19.
There are hundreds of examples all around Europe, at clubs great and small.
"Morelos moved to Finland as a teenager and has spent the last three years adapting to different cultures and lifestyles, all fuelled by a desire to lift himself and family from grinding poverty."
Again, this is not exceptional. South American players frequently leave their home countries at an early age to play football in Europe.
Grinding poverty is endemic over there; almost all of them face the same struggle.
It's the kind of thing that gets a thumbs up; of course it does.
But nobody should be hailing him as some kind of exceptional person.
This is standard practice in players coming from African football and the Latins.
"If (Sevco) are to take anything from Celtic Park tomorrow they will rely on one of the youngest players in their side dragging his team-mates up the park to land a knockout blow at a venue where they haven't won for almost a decade."
Morelos the warrior now, eah? The leader. The man on whom everything else hinges. Not only a ridiculous assertion in and of itself but an insult to the rest of his team, who's players must be cringing as they read the adulation poured onto the favourite son.
"He'll do it against a backdrop of abuse and wind ups on and off the park that would have broken other young men long before now."
Oh what absolute bullshit. Honestly, absolute bullshit.
No player in world football gets more abuse and stick than Neymar; he powers through and produces world class displays every single week. Even if it was true that Morelos were subjected to an unfair level of abuse this garbage that his ability to resist it makes him into some kind of superman is for the birds.
Besides, how well does he cope with it? Well … not very.
"Morelos is far from perfect and his indiscipline has come close to compromising his team on several occasions this season, not least when he left them on the ropes in their decisive Europa League play-off tie in Ufa."
Uh-uh. He's a ned, in other words, a loose cannon in a team sport.
Not to be trusted at all in those matches when the adrenaline is pumping and the tensions are high.
If he doesn't commit at least one red-card worthy offence tomorrow I'll be astounded.
He ought to have missed this game on the back of his assault on Kirk Broadfoot, but of course the SFA bottled that.
"Yours truly wasn't alone in slating him that day but the spark ignites the flame of talent and if he's a simmering presence in and around the penalty box he's pretty close to being a model pro off it."
The spark ignites the flame of talent?
Bollocks I'm afraid, and the same excuse that's been trotted out for lunatics in every field; "oh it is part of their genius."
Sorry, but some people are just volatile and destructive and that some of them have talent too is sheer coincidence. In terms of how much of a model pro he is, well I'll wait for the headlines blowing that out of the water.
Probably after he's left Ibrox, although one or two stories are out there.
"He's never seen staggering out the pub and has managed to curb a tendency to overeat that saw him turn up for pre-season training last summer with excess pounds to shed."
Model pro? Uhuh. That's our starter for ten.
"Apparently, Steven Gerrard picked up the tab for Morelos and his missus when he found himself dining in the same restaurant as them earlier in the campaign."
What the Hell does that have to do with anything?
Is that anything we really need to know? Who's arse is Ralston kissing here, Morelos or Gerrard?
"A nice gesture for sure, but the Rangers boss isn't daft and a closer look at what his star man was eating when the itemised bill came his way was probably worth the £60."
Eah? I mean, really …
"However, when it comes to a desire for career progress, Morelos has an appetite that cannot be sated."
In other words, he cannot wait to get out of Ibrox as quickly as possible. Just say it that way.
"He has produced a mini-documentary in which he speaks of his motivation to go to the very top and his desperation for success is a raw energy the majority of Scottish kids just can't match."
Let's start with the fact that it was the club who produced it, and it could not be clearer what the intention was when they did. This was their attempt at creating a mythos about the player that will take some of the light off his on-field thuggery.
The part about Scottish kids is shameful, a disgusting claim that insults the whole country.
So much for the paper talking up the game here.
"How many of our youngsters spent the day selling fruit on the street with their fathers before scratching around on scrubland pitches for the chance to improve themselves?"
None. It's called progress you halfwit.
"Instead, they're lifted and laid from pillar to post in comfy cars with the latest kit and the only harsh words they're likely to hear come from parents bemoaning the mud from £100 Nike boots on the carpets of their 4x4s."
Honest to God, this guy … what is wrong with Ralston?
If you've seen this guy on the video-blogs over at The Record you know he enjoys the lifestyle provided him by his dying newspaper. On the day he works for chump change and eats rolls he made himself in the morning then he can slag hard working parents who want their kids to have nice things. Eejit.
"Morelos couldn't even afford the weekly fees to play for his local club before a coaching benefactor stepped forward, spotting the raw talent and the hunger burning inside."
Good God, I'm ready to vomit …
"That will chime with Scottish kids raised on or below the breadline, whose parents can't afford the monthly fees youth clubs now demand, and who are lost to the game as a result."
Aye and there are loads of them, and some of them have made it into the professional game and done incredible things.
The bulk of our own Lisbon Lions all grew up in those conditions; it was no big deal to them. It has applied to players for time immemorial. If Ralston has such concern for those kids he should be campaigning to have the fees abolished.
No? Thought not.
"But Morelos refused to be compromised by circumstance and every step he has taken in the last four years has been with a view to providing financially for a family that knows genuine hardship."
Good for him.
But people all across the country do the exact same thing, whatever fields they work in.
I just hope most have the good sense to save at least some of their cash by not buying Ralston's rag of a newspaper to read this kind of trash.
"His fight to the top is a cause for celebration and respect, but instead he has to suffer as buffoons effectively label his mother a whore and parade a blow up mattress to highlight their grotesque point."
Agreed. There are some absolute morons following the game these days.
"It will be a duller place when he leaves, most likely in the summer. He has enriched our game as much as he has enriched the quality of his family's life in Colombia."
It will be a duller place.
The pitch will also be a safer place.
After he's gone some players might even be willing to take the crash helmets off.
When you loaded this piece you might have seen an option to get notifications; please subscribe to make sure that you never miss an important article again.
You can discuss this and and all the other stories by signing up at the Celtic Noise forum at the above link. This site is one of the three that has pushed for the forum and we urge all this blog's readers to join it. Show your support for real change in Scottish football, by adding your voice to the debate.