So where'd the thunder go? That was really, really poor today, full of those horrible backwards passes, full of that "steady build-up" crap that I thought we'd seen the last of.
Before the game even started, Lennon surprised us with his team selection.
He got it wrong, if I'm being frank.
It left us without a recognised striker although Edouard is now fit. His changes at half time didn't come close to giving us the jolt we needed.
That was a home game and a gilt edged chance to go ten points clear and we had three shots on target in the whole 90 minutes.
Anybody who reckons that was good enough is kidding on.
Those are our first dropped points since we came back from the January break and we should be thankful that Hibs got something last night, because otherwise that result would be haunting us all the way through the week.
The Ibrox club plays on Saturday next weekend and we're on the Sunday, away in Dundee.
You know what the headlines would have been like.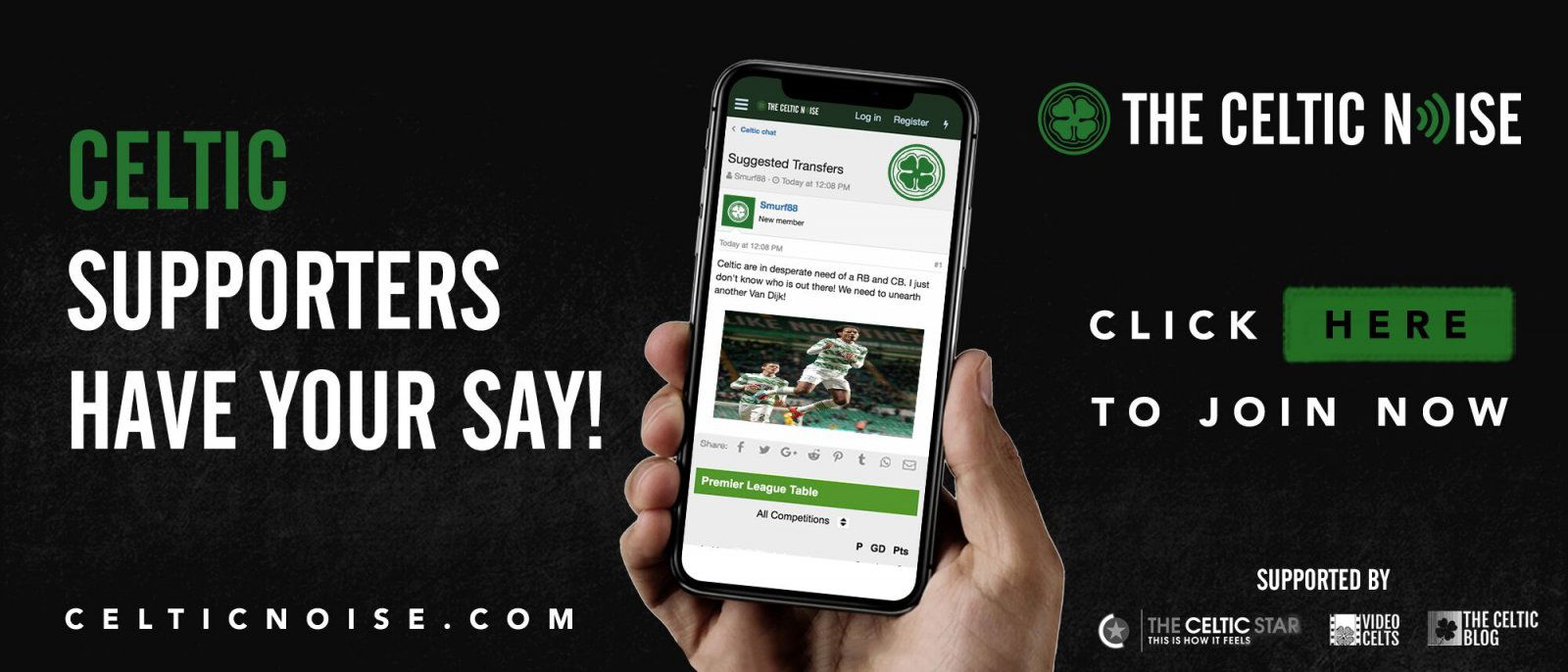 Lennon still doesn't have a clear idea what he wants to do with this team, and that's fair enough because he's just in the job a few weeks, but that was so much like watching our boring, turgid performances before the break, except that at Celtic Park we are usually much better at putting teams to the sword.
We're still eight points clear. But this should already be over.
There are players missing, of course, and we all know that, but we had enough about us to put that away today.
There was no adventurism in the line-up or in the tactics. We had the players to have gone with three up front if we'd needed to, but we persisted with a lone front man against a team sitting deep. That is frustrating and self-defeating.
All too often this season we've persisted with wing players crossing balls for a single target in a packed box. What's come before now is not the fault of the interim manager, of course, but anyone can see that it is a tactic with limited utility and yet we've not dumped it overboard.
How much longer will we persist with it?
Lennon said in midweek that he doesn't want to change too much from Brendan's approach; with respect that is simply stupid. He has to live and die by his own decisions and his own choices. Why in God's name is he so content to follow someone else's playbook? If he wants this job full time, if he wants to convince people, he has to show us why he should get it. Setting up the team in the same manner as Rodgers … anyone could do that.
We have massive matches to come before this season ends. We have the Ibrox club coming to Parkhead later in the month. We will face either them or the same team we couldn't break down today in the cup at Hampden.
And yes, we'll have players back before both of those games but for God's sake, the team system needs to be overhauled and Lennon's own mark well and truly stamped on it. He gets a free one because he's just taken over, so nobody should be going overboard.
But that was just not good enough.
Lennon said that we've come through "three tough games unscathed."
I don't mean to tell him his business, but we are not "unscathed."
We've dropped two points.
Let's be real here; that was a big chance today and we didn't grab it.
When you loaded this piece you might have seen an option to get notifications; please subscribe to make sure that you never miss an important article again.
You can discuss this and and all the other stories by signing up at the Celtic Noise forum at the above link. This site is one of the three that has pushed for the forum and we urge all this blog's readers to join it. Show your support for real change in Scottish football, by adding your voice to the debate.