Celtic is a fairy-tale and there can be no doubt about that. Today proves it as if we needed the evidence. We were crying out for a scattering of magic dust today, and in minute 67 our current number 5 rose, McNeill like, and headed the ball home.
That moment will live in our memories until the day we die. It was so Celtic, so perfectly like our club, that the incredible nature of it isn't fully realised at first. But stop and think about it now that the dust has settled and the points are secure and it can make you dizzy.
And today was going to take something like that, a Celtic moment, a beautiful instant where past, present and future all came together like a thing of wonder. It made the difference. It has taken us to within a point of eight in a row.
But if today inspired a fairy-tale moment it was one out of something by the Brothers Grimm, because that was another insipid display wholly lacking in imagination.
There are those who think Lennon already has this in the bag, but it must not happen and every game makes that clearer. Even the mythic nature of that goal does not change that; in fact, it is ever clearer because we relied on a storybook moment to get over the line.
If you got the impression that Someone Upstairs was sending a message today then you're right, but the message was only partly about the special man who just passed on. The real message was that this is our last warning, the last chance for our club to change the mad course it appears to be locked on, where Lennon sits in the dugout beyond this campaign.
We were heading for a very dark place had we not secured the points today.
Be under no illusions about this; if this team, on that form, goes to Ibrox needing something to win the title there is a very real chance of the league race going to the final game. This is not a team performing like champions and Lennon is not a manager who appears to know how to make them do so.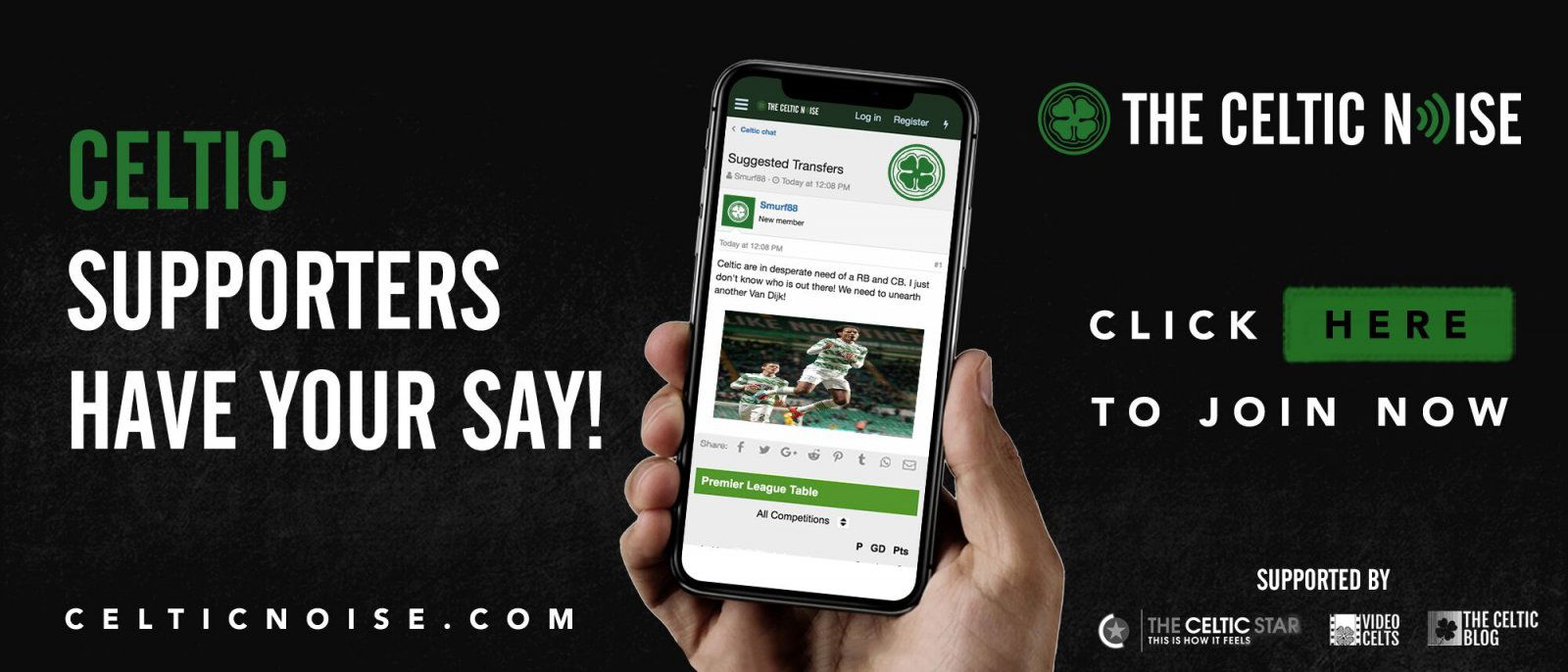 Everything today was laboured. The tactic of crossing the ball into a packed penalty box was persisted with in spite of never once looking like it would bear fruit. Only at the set-piece where we scored did it pay any dividends at all.
I have lobbied for Scott Sinclair to start for weeks. Today he did and I really wish he hadn't. A player of his immense talent should be doing better than that, much better than that. When he's in the mood he is unplayable. When he's not in the mood he shouldn't be playing.
He was a waste of a shirt today, he really was, and yet Lennon left him on the whole game.
He had me longing to see Jonny Hayes in the jersey, that's how bad he was.
And seeing Lennon sitting in the dugout watching what had 0-0 written all over it unfold had me longing for David Moyes, who was sitting in the stand.
I've lost all patience with this nonsense.
The search for a new manager should be well underway already and if it's not then the board is a disgrace.
Moyes looks like a vastly better option than Lennon at the moment, but there's an even more obvious answer, of course. If the board thinks appointing the ex Hibs manager is acceptable then they really are missing a trick by not kicking down the front door of Rugby Park and making Steve Clarke an offer he can't refuse.
If they aren't going to do a proper search, if the furthest they are willing to go to find someone is Edinburgh, then at the very least it's time to give Kilmarnock a ring and ask them what it would take to open negotiations with Scotland's manager of the year.
Because that option looks better by the day.