Last night, I watched one of the finest Champions League games of all time, a game that had everything including the high drama of two momentous VAR decisions, both of which were 100% right, both of which materially affected the outcome and sold me on this technology once and for all. Spurs won through, of course, and will meet Ajax in the semi-final.
I had no preference in that match, although I know a couple of City fans and at least one Spurs supporter.
(Martin, congrats mate!)
I just enjoyed it as a spectacle, as an example of pure football and why we love the game so much.
But at the back of my mind – and there's no point denying it – was the realisation that if City didn't go through that one of their great footballing ambitions would die with the knockout. City's owners still expect a Champions League one day; what none of them expected, until this campaign, was that they might secure a nearly unique place in the history books.
Nearly unique. We got there first. Are we the only side ever to win a clean sweep of the major honours? There's a lot of debate about that, but what is not in dispute is that we're in a very small club and that there is still no English entry.
We have an accomplishment which stands up among any in the game. The "ultimate" quadruple, of the main two domestic cup competitions, the league title and the Champions Cup has eluded every club in Europe since we did it in 1967.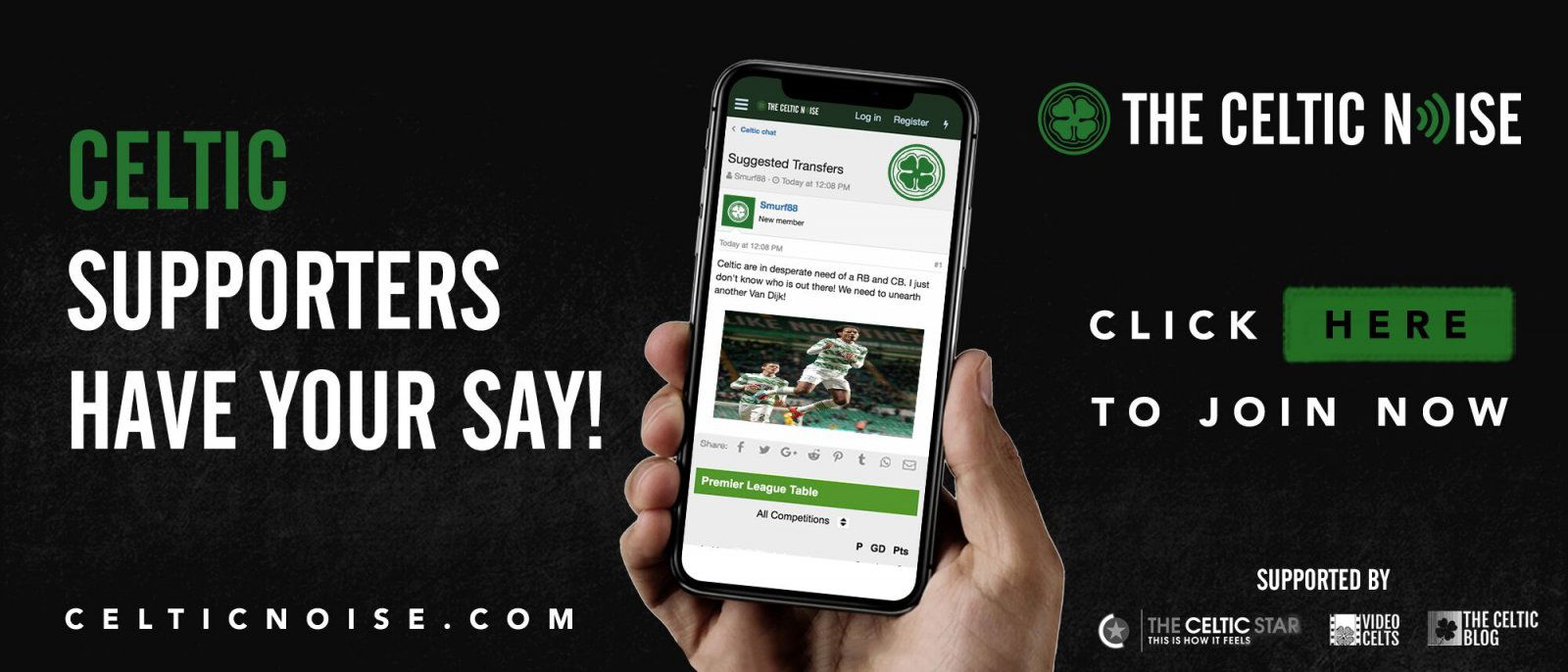 To be blunt, I think it always will.
Because frankly, if Guardiola's all conquering Barcelona weren't able, and his City side, playing some of the best football an English club has in eons, couldn't do it then I have to figure that it's never, ever going to be done again.
This season was it. I don't think anyone will get near it in the next decade, and because of the way European football is going I think that rules it out ever being repeated.
History is being made all around us at the moment. We're the only Scottish club ever to do the Double Treble, and of course we can go a step further if we get through this campaign unbeaten. 3Treble will set a domestic record no-one will ever take from us.
Amidst it all, it's good to look back and realise that our whole existence has been about making history. We've set records in almost every era, but the one the Lions set nine years before I was born still outranks them all. Had we merely become the first non-Latin side to win the big trophy that would have stood out on its own, but to have won the lot?
Nobody would have believed that the record would still be standing to this day.
Now it's worth pointing out that we are not the only team to have won four trophies in a single campaign; Barcelona have done it three times, Real have done it twice and Porto did it once. But let's take a look at those achievements for a moment.
Barcelona did it in 2009-10, 2011-12 and 2015-16.
In the first instance, the four trophy haul amazingly didn't include either the league title or the European Cup. Neither of their other two four trophy seasons includes the European Cup; all three include the UEFA Super Cup and the FIFA Club World Cup, which is a prestigious but relatively minor tournament when these things are being toted up.
Real Madrid's 2016-17 triumph does not include the Copa Del Rey, and neither does their 2017-18 season which didn't end with the league title either.
Porto have a good claim; in Mourinho's first great season there – we should remember it well – he won three domestic honours and a European trophy but it was the UEFA Cup of course, and not the ultimate prize, which he would win the following year.
Even that campaign didn't end in a clean sweep; they were knocked out of the League Cup in the third round.
The "ultimate" quadruple – of the league, main domestic cups and the main European trophy – has been done just once, by us, and in fact, we actually went one better that year and did the five trophy "clean sweep". That's another place in history that no-one's getting near.
Our club thrives on this stuff, and we take a justifiable pride in the records we hold. As we aim for more of them, it's good to know that try as teams might they can't knock out those that already stand. City were close, as close as any side has been in a long time.
And nobody is ever going to get that close again.
When you loaded this piece you might have seen an option to get notifications; please subscribe to make sure that you never miss an important article again.
You can discuss this and and all the other stories by signing up at the Celtic Noise forum at the above link. This site is one of the three that has pushed for the forum and we urge all this blog's readers to join it. Show your support for real change in Scottish football, by adding your voice to the debate.