Tonight, two remarkably revealing insights into the crazy Sevco mind-set. The first is in The Evening Times. The second comes from the notorious Ibrox Noise, surely the daftest website on the planet. These two articles show the Peepul at their running worst.
First up is the story in The Evening Times about how the twisted fan-group Vanguard Scum is set to join a protest about "anti-Protestant discrimination" by Glasgow City Council, which is one of the dumbest things I've ever heard of in my life.
They are protesting because the Orange Order isn't being allowed to march past a Catholic church in the East End.
The umbrella organisation behind this – Scottish Protestants Against Discrimination – are clearly off their nuts. Their own press release was so barking it could have been written by Traynor himself, with editorial assistance from Chris Graham.
Released after the council refused permission for the bigoted march, they published the following. Try not to laugh, okay?
"The decision taken yesterday by Glasgow City Council and Police Scotland is a clear attack on the Culture and Beliefs of the Protestant people of Scotland and in doing so have created a 'No Go Area' for Protestants. The right to assemble in a public place is a key civil and political right, and as such the state has a positive obligation to protect and facilitate and the exercise of that right."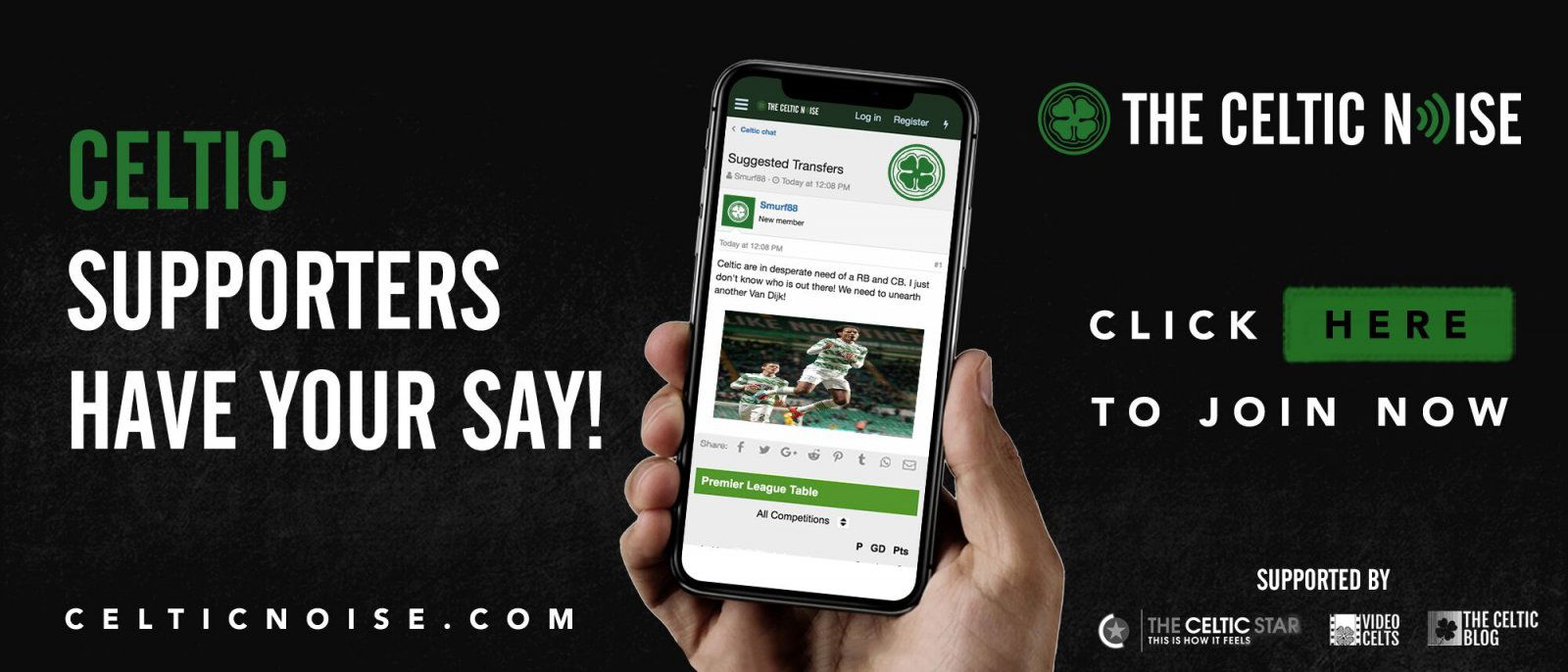 A no-go area for Protestants. I mean Jesus wept.
Vanguard Scum followed it up with their own release.
""Meet at 12.30pm on April 27 at George Square, Glasgow to protest against discrimination of our culture. Enough is enough."
Where even to start? Imagine our club was associated with such a ludicrous organisation as this. Imagine we were seen by the rest of the world the way it must see these crazy Peepul. The reason it's not hilarious is because we understand that these people are actually dangerously deranged.
Police Scotland should be watching these people closely.
Of less concern, but definitely far funnier, are the lads and lassies at Ibrox Noise Up as we call it here. Their own editorial tonight, welcoming the end of McLeish's tenure, is hilariously awful and warped. They are glad to see the back of their former manager because he was guilty of – wait for this – a pro-Celtic and anti-Sevco agenda.
"The only sadness we have is that a once-proud Bear like Big Eck was swallowed up by SFA FC and became littered with their agenda of pro-Celtic and anti-Rangers piffle," their idiotic article reads. "It was inevitable his appointment would be a disaster – he's a dinosaur now, without any sense of tactical nous, and his absolute rejection of all things (Sevco) was a damning indictment of a guy who gave us Helicopter Sunday for goodness' sake."
Oh dear God. You know what their biggest bone of contention was?
Not enough of their players in the national team.
They thought Ryan Jack deserved a place in a central midfield that already had McGregor, Armstrong, Shinnie, McGinn and McTominey in it. But crazier even than that, they also thought Ross McCrorie should have been in McLeish's squads as well.
They blame McLeish for their keeper leaving the national fold, although it was their former manager who restored him to the squad in the first place.
"McLeish appeared to be as anti-Rangers from the start as all his predecessors," the last paragraph reads, and if you got through that without laughing you're a better person than me.
When you loaded this piece you might have seen an option to get notifications; please subscribe to make sure that you never miss an important article again.
You can discuss this and and all the other stories by signing up at the Celtic Noise forum at the above link. This site is one of the three that has pushed for the forum and we urge all this blog's readers to join it. Show your support for real change in Scottish football, by adding your voice to the debate.