The whole month of April has been a series of dips.
The deaths of two legends are obviously far darker than any bad result will ever be – and some will point out that we finished the month unbeaten – but the two hammer blows in the past seven days hit us during a period of introspection and nervousness about the future.
We've even had spells where we confronted our greatest fear in relation to the team; that we might stumble across the line if we crossed it at all.
It's as if the whole club is in stagnation at the moment.
I, for one, will be pleased to put the month of April in the rear-view mirror.
So, the question is, will May be any better? Well in point of fact yes, provided we do not lose any more of our former stars. The thought makes my blood cold. I'm going to try not to even think about it. Instead, let's focus on what we have to look forward to.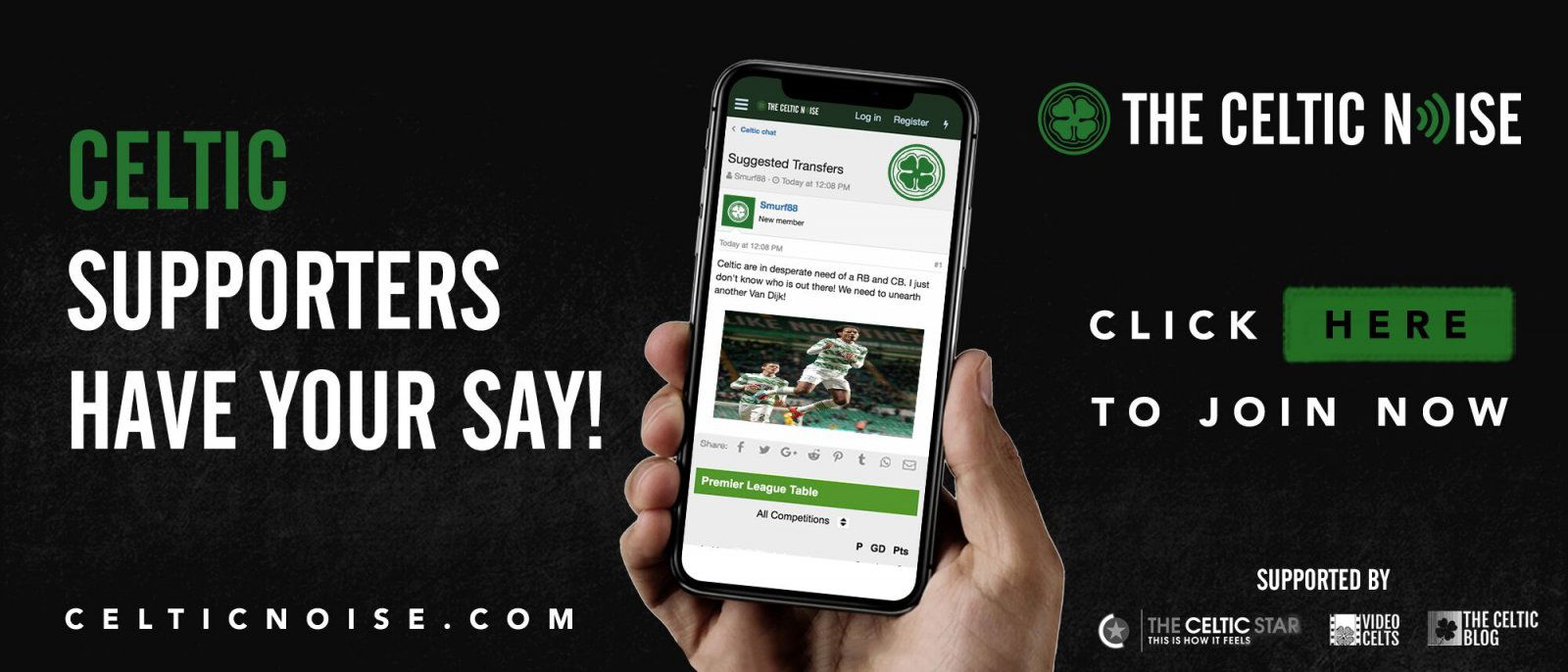 For openers, the month should start with us securing eight in a row at Pittodrie in the coming weekend. We need a point. Surely we'll have enough about us to go there and get it. Aberdeen are no great shakes and they never have been, not under McInnes.
Eight in a row will feel like an enormous relief in many ways. When you consider what we've had to deal with for the whole of this campaign – trouble of one sort or another – it will be wonderful to get over the line, even if we collapse across it.
Following that we have a visit to Ibrox, which doesn't fill me with as much trepidation as maybe it should. I don't know why, but I feel an almost absurd sense of keenness to get to that game and give their pretensions a good slapping. And I think we will.
After that, of course, is the cup final itself and the culmination of another rollercoaster year. A win there would make the kind of history that is never going to be beaten, a third successive treble, which surely no side would ever be able to equal far less beat.
I cannot believe we are on the brink of this.
Really, I can't.
If we do it, I think it will be a level of success up there with what the Lions themselves were able to accomplish. I am not saying it will equal the winning of a European Cup, but it is a colossal achievement which deserves to be ranked amongst the absolute best in our entire history.
Next month should also see the small matter of who the manager is going to be getting resolved one way or another. Not everyone will be happy with the decision, whatever it is, but when it is finalised it will restore a measure of stability to the process and the club.
Whether it demonstrates ambition is another matter; we'll find out soon.
I expect that May will be a tremendous month for Celtic and for all of our fans. I expect us to be buzzing when it ends, not only basking in the success which the month will bring but in anticipation of the biggest season in my living memory, the nine campaign.
April has ended in such sadness that it can only get better.
We now have two fallen heroes who we must motivate ourselves for, and get these trophies won in their memory.