As the dust was settling on yesterday's pitiful 0-0 draw at Easter Road, there was something approaching jubilation in some segments of the Ibrox support. They look at our looming fixtures and they see opportunity. And why shouldn't they?
We have dropped four points out of the last six, and in the seven games Lennon has been in charge we've won three with goals late in the day, two of them very late. We are not on form, not by any stretch of the imagination.
There are people who say "it's the hope that kills you" and they laugh at the Ibrox NewCo's fans and their tendency to clutch at every straw they can. To be honest, I enjoy it more after the fact because in the moment I just want us to put them away, to blow out their hope like a birthday cake candle.
Their delusional nonsense hinges on our mistakes.
This is not the first time we've stumbled towards a title; a lot of last season felt like this.
I'm at the point now where I just want the league won so that we can give some players a breather and start the job of rebooting the club for the nine in a row campaign. This one has felt like a slog in the same way Ronny's second season did.
We gave Aberdeen the hope that year, and the fans of the Ibrox NewCo were cheering the Pittodrie club every step of the way.
We really have to stop doing this.
There is a lot of talk about this huge "improvement" at Ibrox, which only their fans and some in the media can actually see.
They will finish with a higher points tally than in the last campaign, but then so will we and everyone agrees we've actually gone backwards.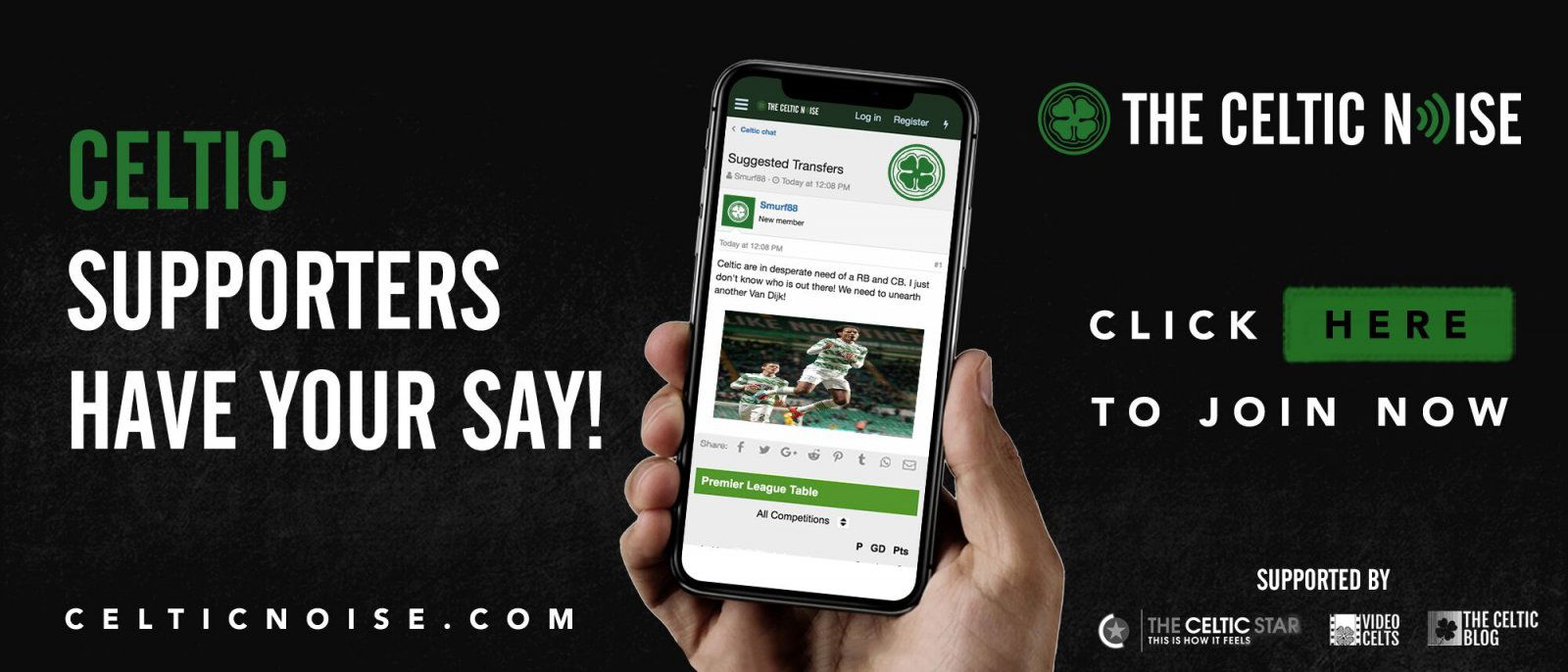 I just find the media's rationale very hard to understand at the moment.
It is without dispute though that we allowed them the belief that this would be their year at several points along the way. Next season we need to stamp on their optimism and shatter it early, with a winning run right at the start of the campaign that puts them under pressure. When we came back after the winter shutdown we were playing barnstorming football, and we put together our best run in over 18 months, and of course it proved decisive.
Every club has periods where it falls badly off form.
If we get a good head start next season and put the points on the board early, we can rout the confidence of all around us, and if they stumble as they have been all the way through this campaign we can have a decent lead early on and that will give us the luxury of being able to afford those wee off-colour spells.
The teams which win titles are the teams which put those runs together.
The impossibility of Gordon Strachan's three-in-a-row triumph has always been blamed on Rangers having to fit a lot of games into a very short spell; actually, the real story was never about them. It was about us. It was about a superb seven game winning run at the end of the season where we had to be at our very best every single match, and drop absolutely nothing, in order to get it done.
We've never gotten the credit that fantastic sprint to the finish deserved, because everyone ever focusses on the help the Ibrox club allegedly didn't get. (They got plenty actually, including one fixture postponement and an extension to the league season.)
A good run of wins – eight, nine, ten wins in a row – will win us that ninth title.
The earlier we get it done next season the better.
I do enjoy seeing our rivals squirm after what hope they had is snatched away, but to be honest I'd rather snatch it away quickly and let them wallow instead in perpetual despair as they watch us march to the ninth title with no end in sight.
Teams run on confidence, and, yes, even on hope. We have given our rivals too much of both in the last couple of campaigns. Next season has to start with a run that puts them under early pressure. This season, we put all the pressure on ourselves, and we keep on doing it.
No more of this, Celtic.
Next season is too important.