The Daily Record is combing through players' social media posts now, eah? I wonder how much their equivalents of Joel Sked are paid to do that? And what's the news that they're bringing us today? That Timothy Weah has posted something cryptic on his Instagram about long term plans and goals. Is this news? Apparently so. Except, no. Not really.
By the same token, Dedryk Boyata may or may not be talking to Hertha Berlin.
At this point who cares? He's entitled to and has been since January. His season is over because of injury. Most of assumed that he was going at some point, and he's stuck around thus far. In many ways, he's repaid the faith that Brendan showed by keeping him around.
I, personally, will not mourn his departure except that we won't get the £9 million for him which Rodgers stupidly vetoed last summer.
And yes, we still have an interim manager, which The Record thinks is destabilising the club. They reckon a decision has to be made – and quickly – one way or the other because it creates too much uncertainty. Which I have to say is the biggest nonsense of all.
Everyone knows how I feel about the manager's situation. I don't want the current stand-in boss to get it full time, but this talk about it being destabilising for him and for Celtic that nothing will be finalised until the season ends is simply garbage.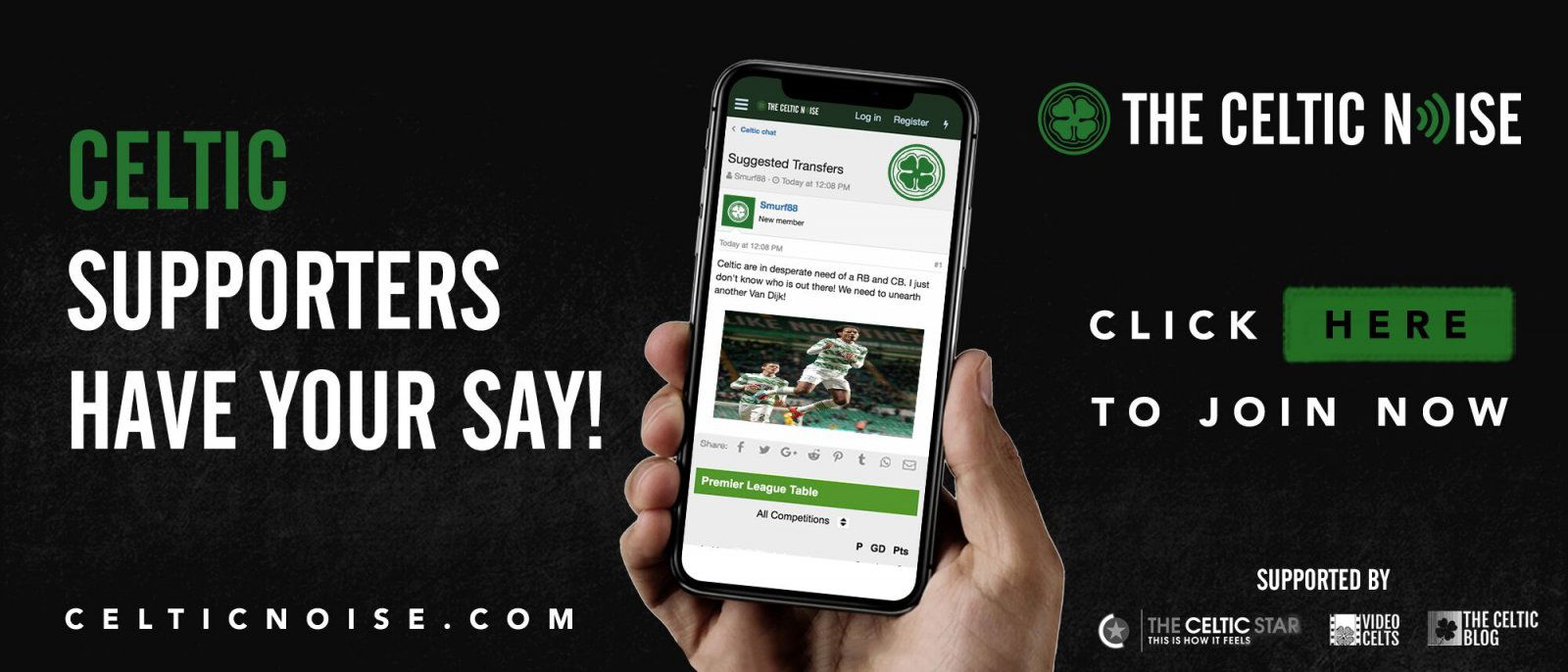 If Celtic is taking its time behind the scenes to put together an alternative it is right and good that Lennon carries on without that news being in the public domain. If and when we make a decision and the new manager agrees to come, we can announce it whenever we want. Lennon still has things to play for. Whatever he does here will stand him good in the future.
Uncertainty is not destabilising. It is the norm in football.
Perhaps The Record's hacks are the last people in the country to know that we're not the only side chasing a domestic clean sweep at the moment with significant questions about the man in the manager's chair.
In fact, our English counterparts Manchester City are chasing the grand goal of being the second club ever to win the quadruple … equalling, but never bettering, our own Lisbon Lions. And they are doing so whilst the grapevine sags with stories about how Guardiola has already committed his future to Juventus for the next campaign.
The Record's hatful of alternative candidates is just a nonsense; Gavin Berry still lists Henrik Larsson as a possible, a ludicrous suggestion which would leave me pining for Lennon, and perhaps even David Moyes, in no time at all. The King has a 37%-win ratio over three different teams in the Swedish league setup. He got Helsingborg's relegated. He's currently an assistant manager at Ängelholms FF; they are in the country's third tier.
I would rather not see the greatest player of my lifetime turned into an Ally McCoist like joke figure amongst Scottish football's pundits and rival fans.
And to think these muppets refer to each other as experts?
"Rafa Benitez, Roberto Martinez and Marco Rose are three names high on the bookies' list who might be better options but Celtic are unlikely to be able to attract them," Berry says, before throwing in the King's name, that of Jack Ross and Alex Neil. "But would they do a better job? Probably not, so Neil Lennon deserves his chance," he says.
There are things living in garden ponds with more imagination than this guy. The managerial talent pool between the three guys at the top and the three names he threw in as a comparative is fairly broad and sufficient to provide us with the right name. His suggestion that we would be "unlikely" to attract one of the three top tier candidates he names is based on his hope that we can't and nothing else; we certainly have the cash to make our top target a good offer.
I also think if our club was really lacking in ambition we'd never have bothered to go for Brendan Rodgers in the first place. The lack of logic here is obvious.
People will be leaving Celtic in this coming summer, that's just a fact and it's not a secret who some of them will be. Boyata is probably amongst them.
There is talk that Rodgers might try to mend fences by allowing us to keep Benkovic on for another year; I'll be happy if the deal comes off, but he can forget being put back on the Christmas card list because that's not happening whatever he does.
I expect any new manager would have to be appointed, at least in the background, before the season ends. Then he can make a decision on Weah and Burke. If we can get Weah for another year I think we'd see a top player emerge. For Burke, I'd be willing to break the bank. I think there's absolute quality there and I'd like to see him become a permanent addition.
And then there's Patrick Roberts … watch this space.
Believe it or not, things at Celtic are pretty stable in spite of what the hacks might want you to believe.
Things are calm beneath the surface waters, as people start putting in place the structure for the nine in a row campaign.
Even Lennon has been laying medium terms plans just in case he gets the gig; far from being bound by uncertainty, he's unburdened by not knowing and so he can propose whatever he likes and dare to dream at the moment.
We need just five points to secure the title. This time next week we should have another cup final place booked for Hampden. We're on the brink of another treble, one that will write a page in history that no club in Scotland, ever, will tear out.
You'd think we were the club with the failing manager, the uncertain budget, the financial perils piling up and the dressing room already divided.
But then if there was a story like that out there, would the media really be trawling Celtic player's Instagram posts in the hope of writing nonsense?
Ridiculous, right?
When you loaded this piece you might have seen an option to get notifications; please subscribe to make sure that you never miss an important article again.
You can discuss this and and all the other stories by signing up at the Celtic Noise forum at the above link. This site is one of the three that has pushed for the forum and we urge all this blog's readers to join it. Show your support for real change in Scottish football, by adding your voice to the debate.