The media is filling its pages with names now, names of the next Celtic manager, and it doesn't matter whether there is truth in any of the stories or not. I have not heard a word out of the club which confirms or denies a single story on a single name, and every one that has thus far been linked has been on one fan wish-list or another.
There is absolutely not one piece of actual verifiable information.
We have no idea if people are being spoken to or not. We have no idea, indeed, if the club has even decided to move on from the idea of appointing Lennon. Fans are already being urged to buy season tickets, and right now with no clue what they are getting for their money … it is possible that many will adopt a "wait and see" policy – as they should – but that will not shift the club from carrying out its business in the way it sees fit.
And nor should it.
Good things are worth taking time over. If the club knows what it wants to do and it is pursuing that option vigorously behind the scenes then there's no need for them to rush it, not to satisfy the media and not to give the fans a quick fix. The next manager will anchor the club beyond ten in a row; this is the single most important decision the board has ever taken and whilst there is a big ticking clock in the background it is not something we have to rush.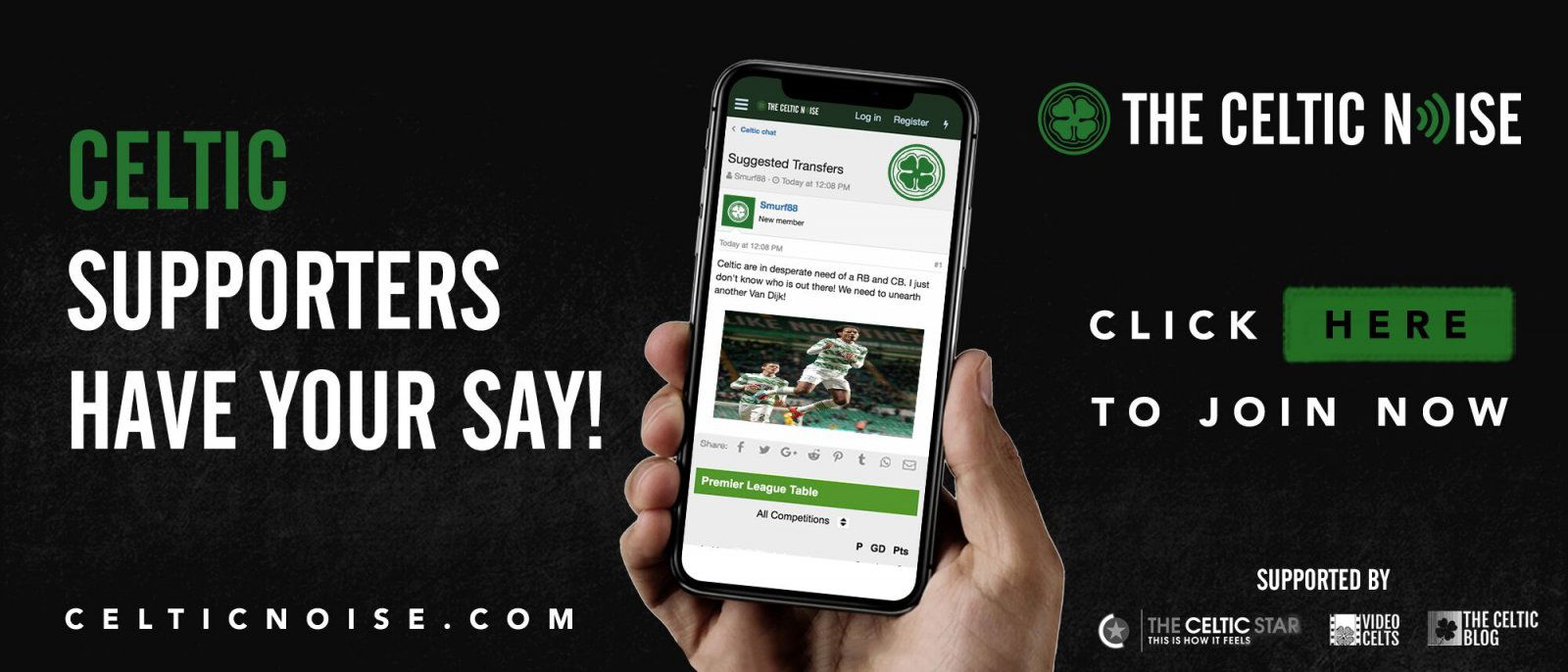 When this situation is fully resolved then the people running Celtic owe us all a lengthy explanation and more; they owe us a full and comprehensive spelling out of where they see our future in the game. The board treats us like an afterthought at times.
It is high time they spelled out the vision, whatever that is, so that we can understand things better. Communication between club and fans is lousy if we're being generous; our board has been in hiding since the fiasco of the summer window.
But they steadied the ship brilliantly with the swift appointment of Neil Lennon to the interim role. They knew that's what we needed in that moment, and in that time and place, and they made their move without hesitation.
I still think they deserve great credit for that.
The next step is everything though, and that ticking clock should not rush them into a bad decision, and with names like Michael O'Neill being batted around in the press there's clearly a lot of room for a bad decision and he'd be one. But we are not the Ibrox NewCo, shooting for the moon with a desperate appointment to look good for the papers but little else.
This appointment will be critical, coming as it does on the brink of a monumental accomplishment.
The bottom line is that they cannot afford to get it wrong, and with that in mind they are fully entitled to take as long as they need to in order to get it right, and nothing should rush them in making sure that they do.
When you loaded this piece you might have seen an option to get notifications; please subscribe to make sure that you never miss an important article again.
You can discuss this and and all the other stories by signing up at the Celtic Noise forum at the above link. This site is one of the three that has pushed for the forum and we urge all this blog's readers to join it. Show your support for real change in Scottish football, by adding your voice to the debate.