Tonight Celtic condemned those fans who were involved in "sectarian chanting" at Derek McInnes yesterday, but in doing so our club wanted to make a wider point, and they did so brilliantly by urging that similar attention be paid to the disgraceful chanting by Aberdeen supporters and "others" throughout this season.
It's a declaration of war on the "paedo" songs.
"Chanting of this nature should have no place in football and we condemn this wholeheartedly," the statement reads. "We hope the authorities also take the same interest in offensive chanting directed at Celtic Football Club and our supporters at yesterday's match and other games."
This is long overdue.
Our club has been too silent on this issue, as if bringing it up would bring up the allegations against our previous boards.
In my opinion these disgusting songs and the banners and the internet hate-sites which have promoted them should have been comprehensively taken on long before now. I understand the club refusing to comment on the allegations themselves, but to have let scum in the stands throw it at us is too much.
It seems that the club agrees.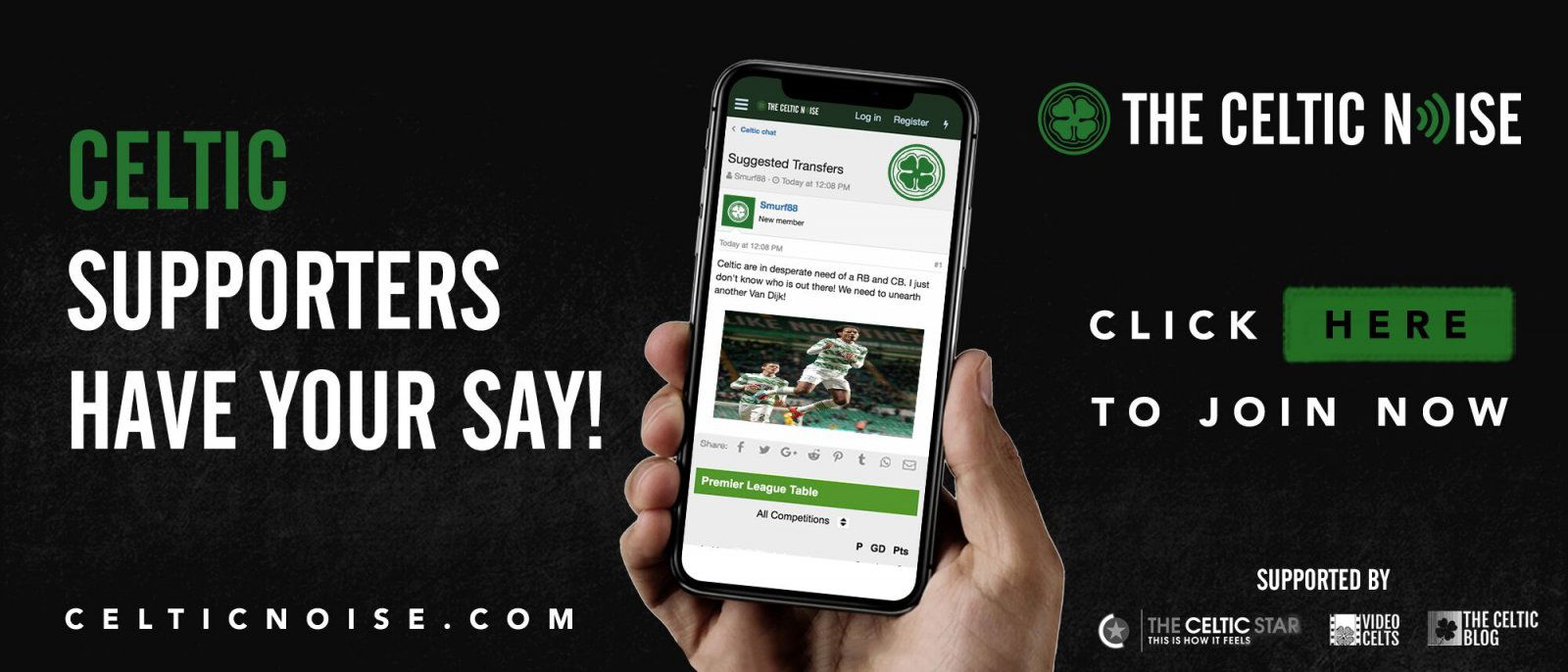 Aberdeen fans have a particular problem in this area, as I have highlighted before.
For supporters who are meant to detest the gutter element at Ibrox, they sure behave a lot like them at times. Apart from the Saville chants yesterday, there's video footage of them shouting anti-Irish slogans – including the notorious "why don't you go home?" – at our fans.
Just a West of Scotland problem???? pic.twitter.com/sBB8vBRZXx

— Tam Sellics son (@gibbogibby1) April 14, 2019
Absolute gutter conduct.
Are they even aware of the uncanny similarity between their own behaviour and that of the fans they allegedly abhor? I bet they're not, but they should be.
The media has been atrocious in this area as well. All season long they have ignored those chants and focussed on others. In the meantime, the good name of Celtic and of a number of people connected with our club has been dredged through the gutter week in week out.
Although Aberdeen fans have a peculiar fascination with this, and we know which club birthed this evil in the first place, we've heard this in Edinburgh, Motherwell, Dundee and other places. This stuff really does belong in the same category as the sectarianism we keep on hearing about.
It is destructive, hateful and has no place in a football ground or anywhere else.
Celtic is not shy about tackling the bad element in our support; I posted a piece on the summit that was had at our ground at the end of last week, in which the fan groups present were basically put on notice that the club will act on anything that tarnishes our name.
One hack at the weekend said we should be taking a leaf from Ann Budge's book, in apparent ignorance of the efforts Celtic has been making and continues to make.
But never think that in our desire to rid our support of a certain bad element that we will continually allow our club to be maligned and slandered.
Because that isn't going to happen.
This statement tonight is as welcome as it is overdue.
From here on in, I expect our club to be much more robust on this.
When you loaded this piece you might have seen an option to get notifications; please subscribe to make sure that you never miss an important article again.
You can discuss this and and all the other stories by signing up at the Celtic Noise forum at the above link. This site is one of the three that has pushed for the forum and we urge all this blog's readers to join it. Show your support for real change in Scottish football, by adding your voice to the debate.