The more details emerge of the Scott Brown "discipline case" the more you start to see just how phoney the accusations levelled at him are.
The SFA has charged him with "not acting in the best interest of Scottish football", but the rule they are using to justify it – Rule 77 – doesn't cover anything he did during the celebrations.
Since a rule change in 2017, retrospective action can only be taken for "offences of serious foul play, violent conduct, or spitting not seen by any of the match officials at the time that it was committed."
This is absolutely outrageous. Celtic has, correctly, asked exactly what the charge refers to and nobody at Hampden has offered an answer. No wonder the club is absolutely furious, and no wonder Lennon was scathing at the press conference today.
What is this all about? The more you look into it, the more it seems that a "trumped up charge" – as Lennon put it – is exactly what we're dealing with here. It's as if Brown cannot be seen to so totally own the Ibrox players without repercussions.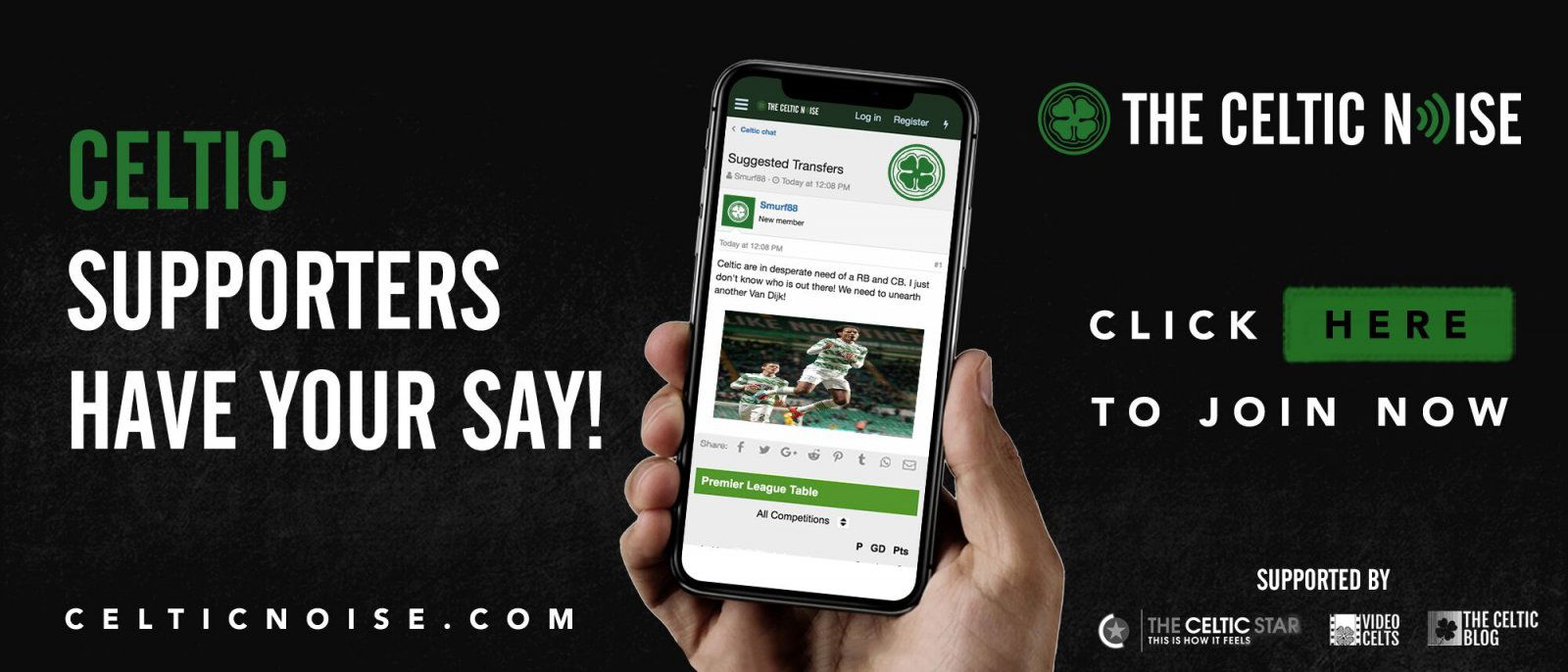 Celtic believe they can mount a defence on the grounds of the Josh Windass case from a couple of years back, where the SFA rule change disallowing retrospective charges arising from players making gestures to the crowd. The SFA knows this, but perhaps assumed Celtic didn't, and since the weekend has attempted a little sleight of hand in an effort to find another means of going after our captain … and the club is furious as a result of it.
This site highlighted a video yesterday which makes the SFA case absolutely unsustainable.
That video shows a guy celebrating with his own fans, and nothing more. Celtic wants to know what the exact nature of the charge is. The media has asked for clarification.
The SFA says it won't offer any as it does not want to "prejudice the case."
But the whole case is prejudiced by their silence and by their shocking attempt to drum up something, anything, that they can use here, no matter how ridiculous. And on top of it, we still have to contest this ludicrous charge of failing to control our players.
No wonder our fans view the SFA with epic distrust.
That organisation is a disgrace.
When you loaded this piece you might have seen an option to get notifications; please subscribe to make sure that you never miss an important article again.
You can discuss this and and all the other stories by signing up at the Celtic Noise forum at the above link. This site is one of the three that has pushed for the forum and we urge all this blog's readers to join it. Show your support for real change in Scottish football, by adding your voice to the debate.