No sooner had I published the last piece, but the news broke that Celtic are going to come out swinging over the SFA's ridiculous case. A club spokesman has told the media that they are set to "defend these charges vigorously."
Music to my ears, and I'm sure those of every Celtic supporter.
The club may or may not issue a statement over this; if they do I expect it will be brief, and to the point, and wholly lacking any of the hysteria you would get from elsewhere. Whilst the public response will be calm and measured though, I expect people inside Parkhead to be furious about these charges ever being levelled in the first place.
I daresay this will come up when Lennon is in front of the press tomorrow; I hope he simply repeats the club statement and leaves it at that.
We know there are still people within the governing body who would like nothing more than to have him up on a disciplinary rap of his own.
An early backlash against the decision came from Chris Sutton, who expressed his disbelief at it earlier on Twitter. "Scott Brown charged with celebrating. A new low for the SFA."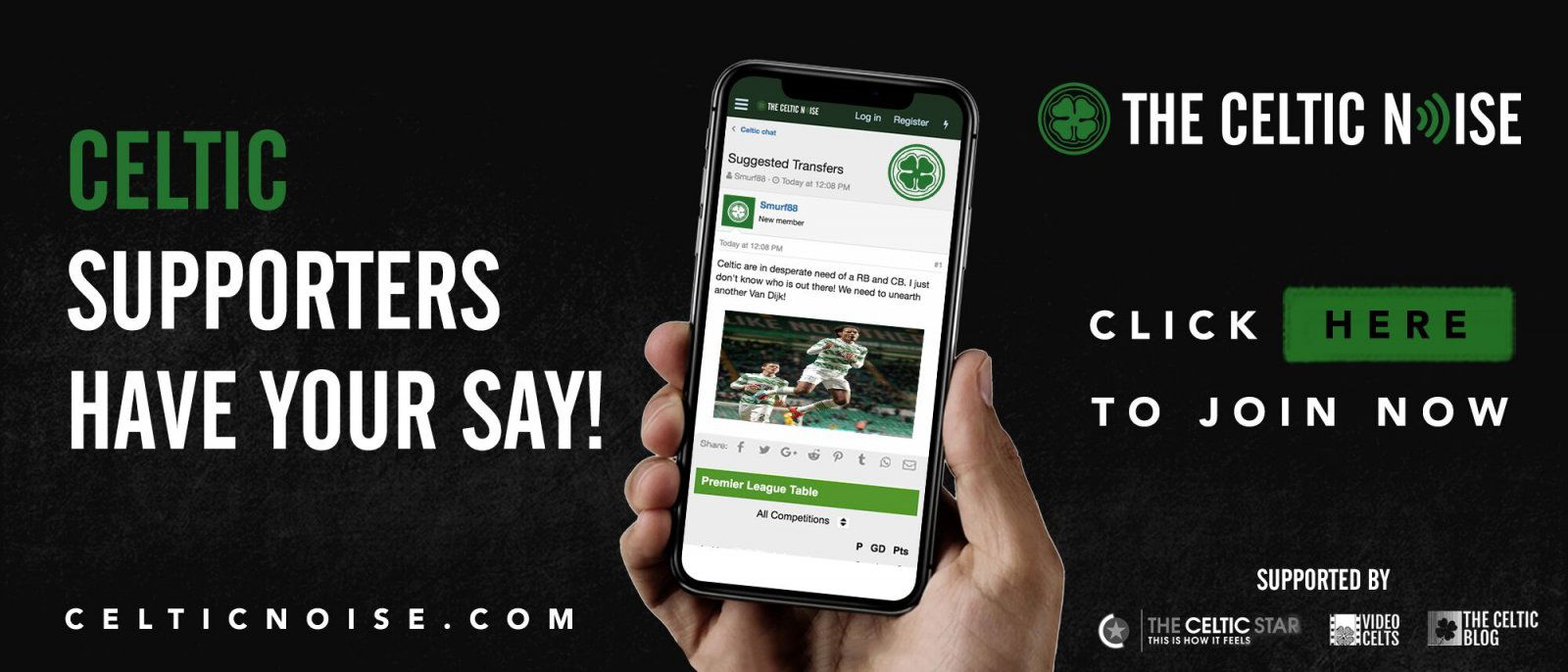 Michael Stewart acted with equal astonishment to the Brown charge. "You can kick someone but don't dare hold your arms aloft! This is what our authorities are doing to the game. Completely outrageous how shambolic they have been this season."
In another tweet he described it as "absolutely embarrassing."
Doubtless those inside Celtic Park feel exactly the same way. As I said in the piece I posted most recently, there is simply nothing to support either the charge against Brown or the one against our club for "failure to control its players." It wasn't our side, but the Ibrox team, who left Parkhead that day reduced to nine men and with another facing certain sanction.
And to think the Ibrox club has actually defended him for that.
You have to wonder what it is that goes on in the heads of people over there.
At Celtic Park we are much more cool-headed and measured in our outlook. But in spite of what some people believe, it doesn't mean we take things lying down. I'll be covering that in more detail later on, but for now I am glad that Celtic is fighting this one hard.
When you loaded this piece you might have seen an option to get notifications; please subscribe to make sure that you never miss an important article again.
You can discuss this and and all the other stories by signing up at the Celtic Noise forum at the above link. This site is one of the three that has pushed for the forum and we urge all this blog's readers to join it. Show your support for real change in Scottish football, by adding your voice to the debate.