The media seems awfully excited this morning about the prospect of Scott Brown being hauled over the SFA coals for his "incitement" in Sunday's game. Most of the hacks have written hysterical articles over the past 24 hours where he seems to be in the frame simply because players from the Ibrox club proved to be incapable of controlling themselves.
There isn't one of us who doesn't understand why the media is playing its usual game here; if they did otherwise they would have to ask serious questions of Ibrox. That, many in the media will never do. The key incidents in the game involved the grotesque behaviour of their footballers, not ours, yet much of the press isn't even interested in "balance."
Everything is blamed on Brown. What an easy target he must look.
Except, of course, that he's the last person who will ever respond badly when under such a spotlight.
I would welcome the disciplinary panel looking into his conduct.
I really would, especially on this issue of the so-called celebrations at the end which lasted a mere 60 seconds if that before half of the Ibrox team went all Raging Bull. As Kennedy said yesterday, the game finished over in that corner; Brown's reaction at the end was a mixture of relief and exaltation.
And, need I say this again, it lasted about a minute. This was not sustained dancing in front of their fans; it was a spontaneous reaction. Tell me how it's any different to, say, Alfredo Morelos shushing the Aberdeen fans when he scored at Pittodrie.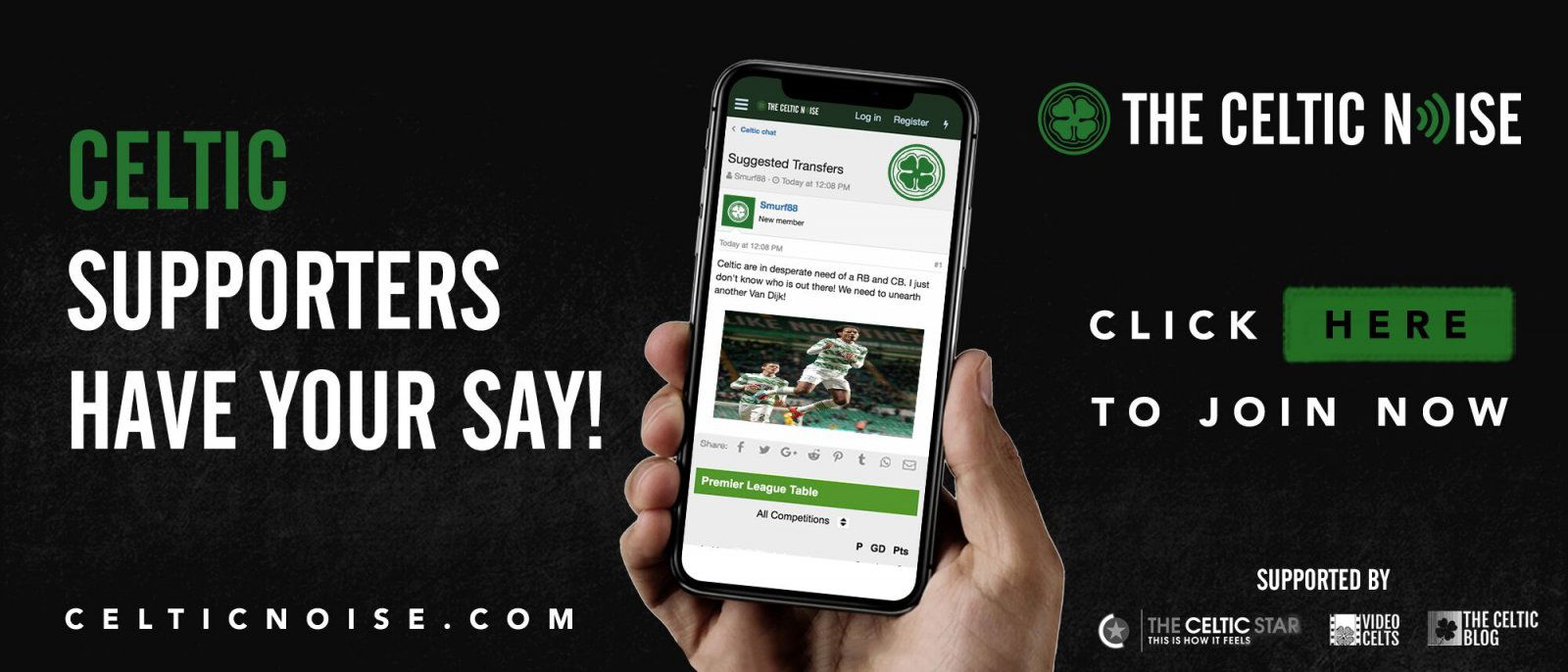 That was captured on TV too and nobody accused him of incitement or any other such thing.
Brown did nothing wrong here. Winding up opposing players is not exactly unheard of in the game; if the Ibrox club's footballers are prone to behaving like thugs in a bar-fight that is their lookout. There is no excuse for the way they behaved, and those trying to manufacture them are just embarrassing themselves. The furore over the celebrations is simply outrageous; had Halliday and others not gone off the deep end not a soul would have cared.
Be glad the SFA is "looking into it." Because they can only return with one verdict. Anything else would be a sham, it would be throwing our captain to the wolves. It would be an act of appeasement to a baying mob. Celtic will never allow that. You best believe that if the SFA attempts this they will face the full might of our legal team.
I don't think it'll come to that. This is a complete non-issue blown out of proportion by the press because Gerrard tried to use it as a fig leaf to cover another setback, and to protect his own players from the consequences of their diabolical behaviour.
His own comments were inflammatory and frankly dangerous; I have not heard one single serious journalist speak out about that, although the potential consequences are much greater than anything Scott Brown is alleged to have done.
On that, too, there is zero balance. Because there is zero coverage. Shame on the media for allowing him to get away with that.
When you loaded this piece you might have seen an option to get notifications; please subscribe to make sure that you never miss an important article again.
You can discuss this and and all the other stories by signing up at the Celtic Noise forum at the above link. This site is one of the three that has pushed for the forum and we urge all this blog's readers to join it. Show your support for real change in Scottish football, by adding your voice to the debate.