On Sunday we saw a match so physical that James Caan's mighty rollerball legend Johnathan E would have walked off the pitch in disgust at Aberdeen's tactics.
Their rough-housing saw two of their players sent off, a Celtic player get carried off and two of their coaching staff storming off to the stand in a huff.
When the Ibrox NewCo self-detonated at Parkhead earlier in the month even they managed to get through the 90 minutes with ten men on the park and their two most senior people still in the dugout. To beat that, it really is something.
But in keeping with the creeping similarities between these two clubs and their supporters, there was little focus at the end of the match on the result or on the composure and discipline of the winning team. Instead it was all about deflection and denial. Whereas the Ibrox club bemoaned the behaviour of Scott Brown – punched, kicked, elbowed and refused to retaliate – Aberdeen wanted to make the focus our supporters, and so did much of the press.
It took Celtic's statement to blast out a timely reminder; there were two sets of fans in the ground on Sunday and if some of ours let themselves and the club down they were only tapping the hate vein; it was the north of Scotland's supporters who opened it up and bathed in what came gushing out.
Their fans – and not for the first time – dredged the sewer.
In the days that followed, Celtic acted.
They made a public statement and a number of private moves.
This is how Celtic works.
That we made a statement at all was due in no small part to the whipped up hysteria coming out of Pittodrie.
Normally we'd never have bothered, doing things in the private way we tend to find works best.
What I'm saying is that the statement wasn't everything.
Behind the statement, Celtic has been busy, and not just since Sunday either.
We know we've got problems in the stands at the moment, and there are people at Celtic who will not rest until those problems are solved.
I wrote of the meeting at Parkhead between fan reps and the club last week.
There was another meeting with senior Green Brigade members.
The club has not been idle.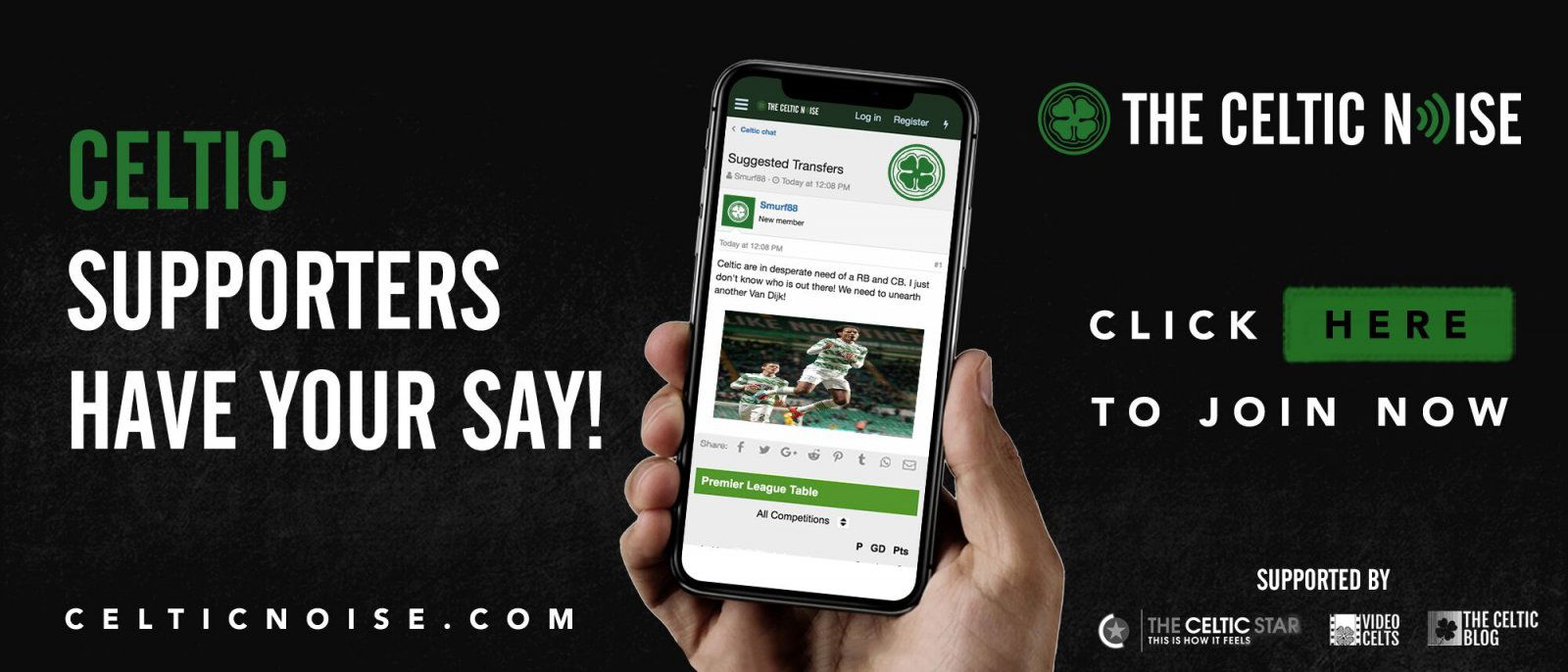 Some in the press seem astonished this morning that our club will "escape punishment" for the song aimed at Derek McInnes.
But Celtic has successfully argued that they have done everything practicable to curb bad behaviour by the fans.
Some will want to debate whether that's true, but the simple fact is that Celtic has taken genuine steps forward, and we were easily able to demonstrate that. No club in Scotland, save perhaps Hearts, who's very public, very uncompromising, stance on anti-social behaviour has won Ann Budge deserved plaudits, has done more, not even Hibs who only this season acknowledged they even had a problem and started fitting CCTV to try and stamp it out.
At Ibrox, they made a single statement in response to a single high-profile incident, where Steve Clarke focussed the attention of the country on behaviour in their stands which has been going on for years without anyone getting overly animated by it. Clarke turned that stuff into a UK wide story by publicly thanking Chelsea for getting him out of Scotland; the Ibrox board knew how that would play across the country and had no option but to say sorry.
Beyond that, what?
Their fans continue to belt out the anthems of hate every week and nobody bats an eyelid.
Yet you have to give King a sort of grudging credit for acting in the club's best interests by condemning the abuse that Clarke got.
His statement was on the nose; if only anyone believed he had the stomach to actually do something more, and accept the consequences of a near empty stadium every week.
But Aberdeen haven't even released a statement condemning their supporters, and you know something? They never do.
Their fans have added songs about child abuse to a staggeringly retrograde repertoire which already included mocking the dead of the Ibrox disaster and glorifying a tackle that virtually ended a player's career.
Through a decade of bile, I cannot remember the club ever issuing the slightest rebuke to the gutter element in their own fan base.
Derek McInnes wanted Celtic carpeted for the behaviour of its fans.
His goalkeeper Joe Lewis said he wouldn't "hold his breath" on that happening.
Well, perhaps he and the manager should look around, realise they are in a glass house and stop throwing stones. Because until their club gets real and starts trying to weed out their own bad element nobody will take them remotely seriously when they climb onto the moral high-horse.
At Pittodrie they are more interested in deflecting from another bad result in a honking season than they are about the very real problems Scottish football has in some of its stands. Instead they sit on their own pedestal as their player's scythe through the opposition like rampaging Hells Angels at a music festival and their fans wallow in poison.
Who exactly are they trying to kid when they moralise to us?
Celtic knows all about sectarianism.
Our club was founded in response to it. Our club has ever existed in the dark shadow of it.
Some of us have seen its ugly face up close; close enough to feel its stinking breath. Close enough to have it draw blood. Close enough, at times, to feel the blade pressed against us.
Nobody gets to lecture us on its effects, far less people who have in their ranks some who appear almost keen to wield the knife.
People who want to characterise sectarianism as a "West of Scotland problem" – and this is a tactic common to many who hail from the north – would do well to consider the video I posted in a piece earlier in the week showing Aberdeen fans singing songs that were not only sectarian but which the law would argue are also racist.
"Go back to your own country!" these gutter rats chanted.
At fellow Scots. Many of whom said Yes when our patriotism was put to the test on a ballot paper.
Our club is from Glasgow. I know how this city voted.
Remind me again; how'd Aberdeen come out in that one?
So they don't get to question our sense of belonging either.
As a club they have no business lecturing us on this subject whilst that kind of venom courses through their own fan-base. Where's our apology? Where's even the faintest acknowledgement that their own problems in this area are serious and growing?
I have written about Celtic's problems in this area, and so have other sites.
The club itself has been proactive.
For all that, the papers today seem almost bemused that we will face no sanction because our fans sang a song.
What sanction were they expecting, or hoping for?
An overturned match result, or perhaps the closure of Celtic Park – or Celtic itself – for a year?
Whilst every outlet reported on Celtic's statement not one of them has asked the sterling question that it demands; when does the Pittodrie club start to get its own house in order? Come to think of it, when does the media put its own priorities in line with what it preaches?
It's as if they've just discovered that sectarian singing happens in stands in Scotland.
It is a national disgrace that it's taken them so long to catch onto that fact.
Some of us have been talking about it – and lamenting it – for years.
Some of us don't care which shirt bigots wear, we just want to see them gone from the game.
Some of us are easier to take seriously than others.
When you loaded this piece you might have seen an option to get notifications; please subscribe to make sure that you never miss an important article again.
You can discuss this and and all the other stories by signing up at the Celtic Noise forum at the above link. This site is one of the three that has pushed for the forum and we urge all this blog's readers to join it. Show your support for real change in Scottish football, by adding your voice to the debate.