I've heard a lot of suggestions recently for how NewCo can catch Celtic, and they are all pretty ridiculous. Today The Daily Record ran a brand new one; this came from Ronald De Boer, who thinks all the Ibrox club has to do is copy Ajax and they are set.
Honestly, it would be hilarious if it wasn't so tragic.
I don't know if De Boer is sending a wee "cheer up" message to the fans who used to pay to watch him, or if he really thinks this nonsense can come off, but as usual it's a pro-NewCo piece which simplifies a hugely complex issue.
The truth is, Celtic has explored the Ajax option, and is actually much further down the road towards it than the Ibrox NewCo is ever going to be.
De Boer has rightly said that it would involve pouring money into youth development, but he ought to know how up for that the Ibrox operation is. Its fans are equally stupid about this stuff.
The last three Ibrox bosses have signed over 40 players. How much money they've squandered can only be guessed at but it might have worked wonders had it been spent on scouting and youth coaching.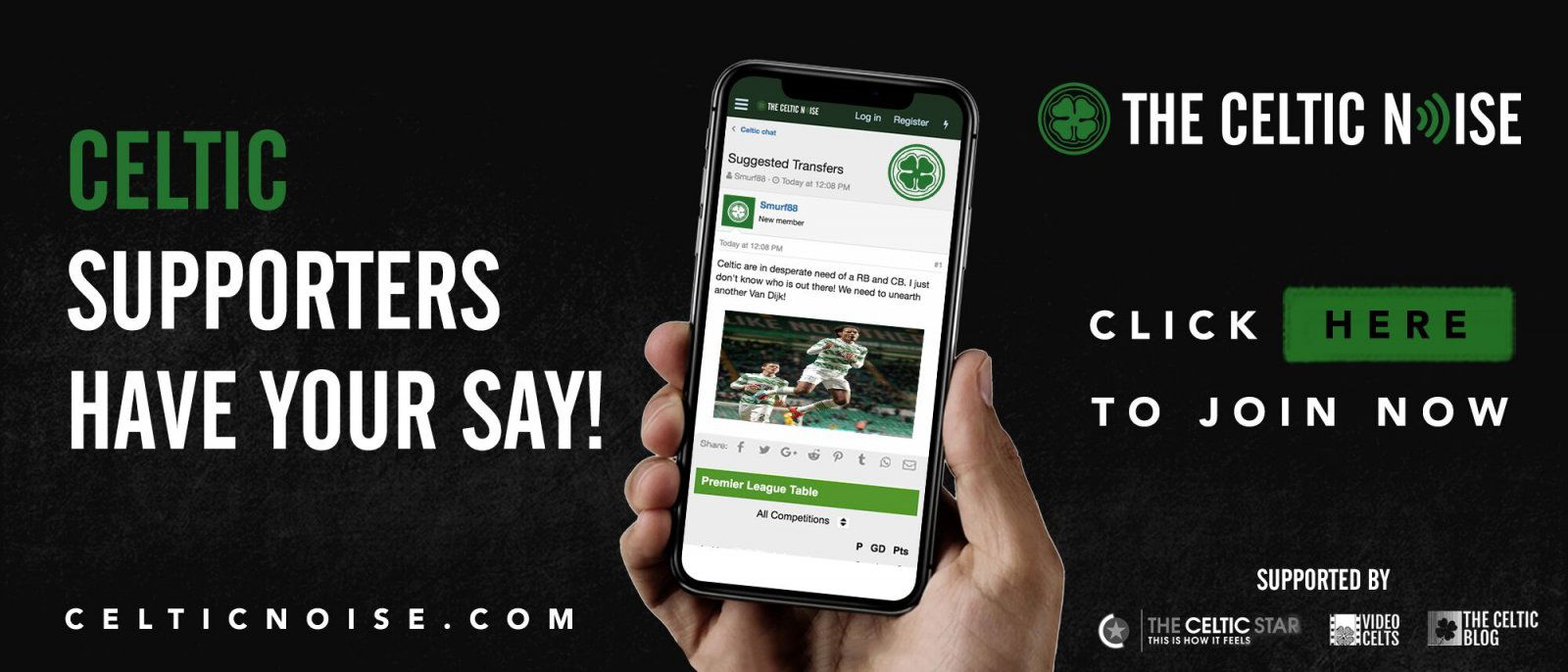 Ajax spends fortunes on both.
So too does Celtic.
The next Scotland manager will inherit a core group of players who were produced in our academy and who play for our club. That number could rise as guys like Henderson and Johnston make their way into the national team. Forrest, Tierney and McGregor are amongst the finest footballer players Scotland has produced in a generation; people at Celtic Park are doing the job right. There are at least a half dozen prospects getting ready to come through and augment them.
The Ibrox club is under the mistaken belief that this stuff is easy; they believe the same nonsense about the policy of developing players and selling them on for big profits. Hype and hysteria does not turn a £1 million into a £10 million player though and wishing will not make the Hummel Training Ground produce the next generation of internationals.
The thing is, apart from costing money the development of footballers also takes time. Time is another commodity NewCo does not have. With nine on the line next season and ten the one after that, the clock is ticking on them and we all know they don't have the stomach to wait. They will pour even more money into the black hole that has already swallowed so much of it.
That means more signings. It means more ludicrous chasing dreams. When all you have is a short time to act there's no chance of long-term thinking. It's not impossible that their club will opt to throw its very existence on the line to stop the ten … I think it more likely than not that we will bury a second Ibrox club the way things are going.
The irony here is that the Ajax model was a tantalising prospect for the NewCo fans once. The time to have tried it would have been back in the Third Division, where their club was born amidst scandal and shame. Back then, they had four years to get it right and they could have blooded an entire squad of youth players on the so-called "journey."
Instead they squandered millions on third-rate dreck. They have never deviated from that policy in all the years that have followed, in spite of it being obvious madness. But madness is where they live and breathe. It's who they are.
Celtic has married youth development with an approach to squad building which has given us a squad on the brink of 3Treble.
But just because we make it look easy, it doesn't mean that it is.
This has cost us plenty. It has taken years.
It required a long-term vision which the Ibrox club simply cannot muster.
If any club in Scotland can be said to be following the Ajax model it's us. To even get to where we are now will take them millions they don't have and decades they won't get.
When you loaded this piece you might have seen an option to get notifications; please subscribe to make sure that you never miss an important article again.
You can discuss this and and all the other stories by signing up at the Celtic Noise forum at the above link. This site is one of the three that has pushed for the forum and we urge all this blog's readers to join it. Show your support for real change in Scottish football, by adding your voice to the debate.