It was no surprises that Odsonne Edouard was awarded Scotland's Player of the Month for March.
What still surprises me is that much of the media still refuses point-blank to give our French striker the praise that he deserves.
They would rather pour honey in the ear of the player across the city who has more red cards this season than awards.
When you look at what Odsonne did during the month it's no wonder he took home the prize. He has kept our eight in a row season on track with his excellent performances and his goals. Last weekend he scored one and set up the other.
He was excellent at Easter Road in the cup. He scored a late winner at Dundee. He did the same at the end of February at Tynecastle. He is always there when the big moment comes; his goals are not just strikes in games where the battle is already well won. He scores those vital goals which make the difference between three points and one.
In other words, he scores the goals on which turn title races and win trophies.
All of this, we're probably entitled to expect from a player who cost our club a record transfer fee. All of this seems obvious. In fact, some have lamented that he still doesn't look like a £9 million player; to all of this I say that I agree, but there's an important thing to remember here. Odsonne has had to put up with a lot of upheaval in his time at Celtic.
There have been injuries which have kept him out of crucial parts of the campaign. He has seen a change of manager. And although it is not always apparent, there is a problem with where and how we have utilised this excellent footballer.
I do not yet believe we have played him to his strengths.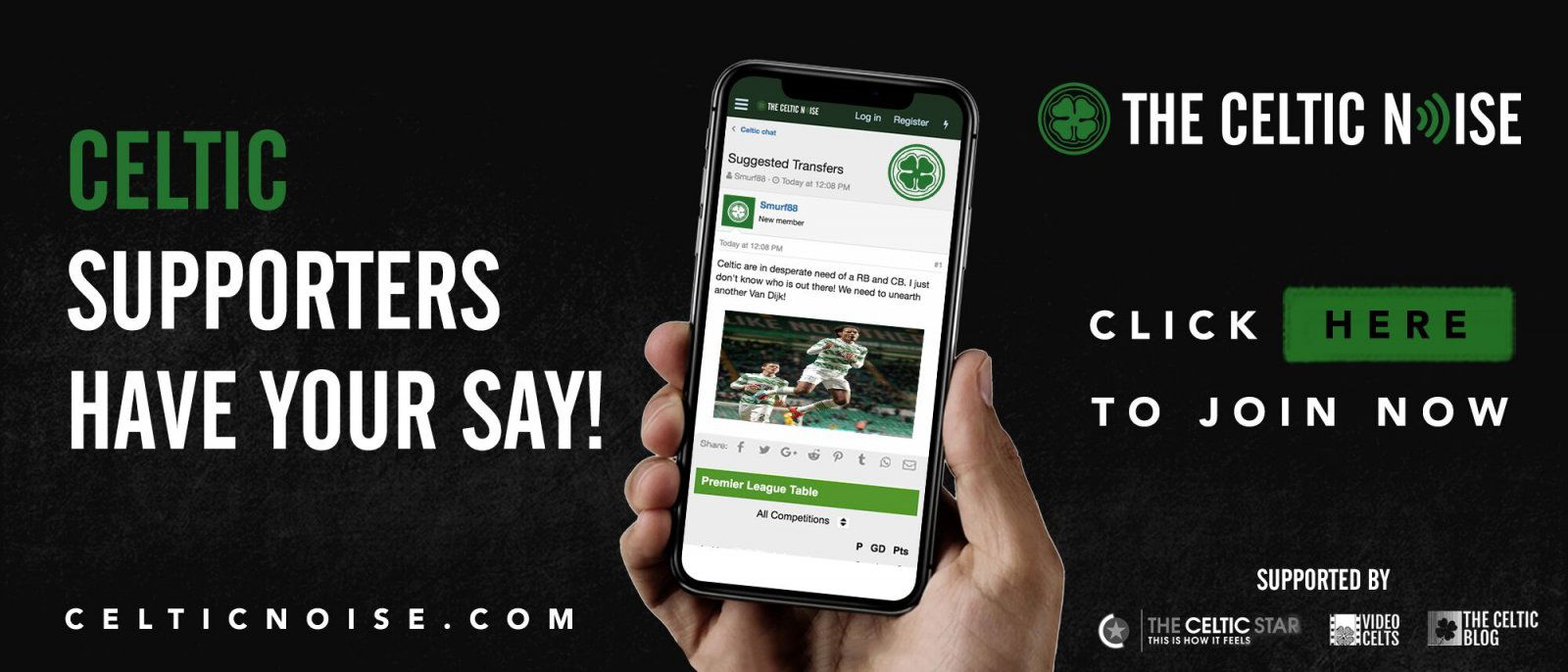 The one up front system – or rather, his place in it – has never been where he's at his best, and the evidence suggests that Rodgers knew it all too well. He has clearly been tweaking a system which put Odsonne up front alongside Dembele; that went by the boards when Edouard's fellow Frenchman left the club on the last day of the summer window.
Edouard is a not a lone striker. He moves fast, he runs with the ball, he has two excellent feet.
But he is not the sort of player who can hold onto it in the penalty area or rough-house defenders.
Play him alongside such a player – cutting in from a wide area perhaps – and he will devastate teams and score more than any other player in the league.
The ideal foil for him would be to play him just off Oliver Burke at the moment; he has exactly the right physical characteristics to sit in the middle of the box and wait for Forrest and Edouard to cut inside. I thought there was a glimmer of that idea in Brendan's games where he played Burke there; Lennon does not seem to get it, or to want to try it.
More and more we're facing the same problem; packed penalty areas. This is why Lennon's fascination with playing Jonny Hayes greatly concerns me. Hayes has two tricks; one is a burst of pace which, I grant you, is exceptional and the other is an ability to cross the ball.
But to where? To who? Edouard is not a classic target man, and even if he was he's marked by half a dozen players whenever the ball is played out wide. This is why, for all some fans don't get it, Sinclair, who cuts inside and doesn't try to find one man alone in a crowded box, is a better bet.
Anyone who thinks Hayes should be in the team before a player who has found the net seventeen times this season is guilty of suspect judgement if you ask me. There is a reason Brendan preferred him, and chose to keep playing him even when it didn't always work. Sinclair gave us another penalty box option, instead of trying to whip the ball into it.
If the definition of insanity is doing the same thing over and over again and hoping for a different result, then I put it to you that Neil Lennon ticked that box yesterday by persevering with a tactic that it was plain would not work from the minute the match kicked off.
If Lennon does that next weekend – if he selects Hayes and plays that same way – you'll see a lot of balls into the box, and big McKenna will clear them every time. We will be handing that guy a man of the match award on a plate because he's their strongest card and we will, perversely, be playing to his strengths rather than our own. He will absolutely own the shift.
We will be in real trouble if Lennon plays that one-dimensional, easily countered, garbage against a player as good as McKenna. I've really warmed to that guy and hope that we break the bank for him in the summer, as he's the outstanding centre half in Scotland who's not already at Parkhead. He and Ajer could anchor our back line for years to come.
Edouard needs room to run, instead of being used as a target man. It is foolish in the extreme to play this guy as a lone striker in a packed penalty area. It is no coincidence that his finest moments, and his best goals, have come when he gets a chink of space to dart into and utilise his excellent footwork.
Play him wide left, or behind a big front man, with a roving brief and we will see a £9 million footballer shining through.
He will score goals all day long when given room to run.
When you loaded this piece you might have seen an option to get notifications; please subscribe to make sure that you never miss an important article again.
You can discuss this and and all the other stories by signing up at the Celtic Noise forum at the above link. This site is one of the three that has pushed for the forum and we urge all this blog's readers to join it. Show your support for real change in Scottish football, by adding your voice to the debate.