I work for a company in Glasgow whose owner/founder is massive Celtic fan, a man who has been involved with the club and knows his stuff.
Obviously I'm not naming him, and I am by no means part of their inner circle or anything, but they are still a down to earth and approachable person.
Last week I happened to meet him waiting for the lift. As I always do I asked his opinion of what has gone on in the most recent game, that one being the match at Celtic Park where the Ibrox club came to town and lost 2-1.
The reply was surprising in its honesty, fervour and language.
However, it was balls on accurate.
The gist was this; the anti-Celtic bias in the SMSM has never been more evident.
Even some of those who were admitting that Scott Brown did nothing wrong – and that was only a handful – still seemed to feel it was right he was cited.
Some, like Gordon Dalzell, claimed it was because the players have a responsibility not to incite idiot fans in the crowd; the fact is, he said, this is not an ordinary game or derby, players must be aware. And he is right it, because it isn't. And every single person, footballer or not, has a duty not to incite violence. And Scott Brown did not.
Just because violence was directed at him, does not mean he incited it.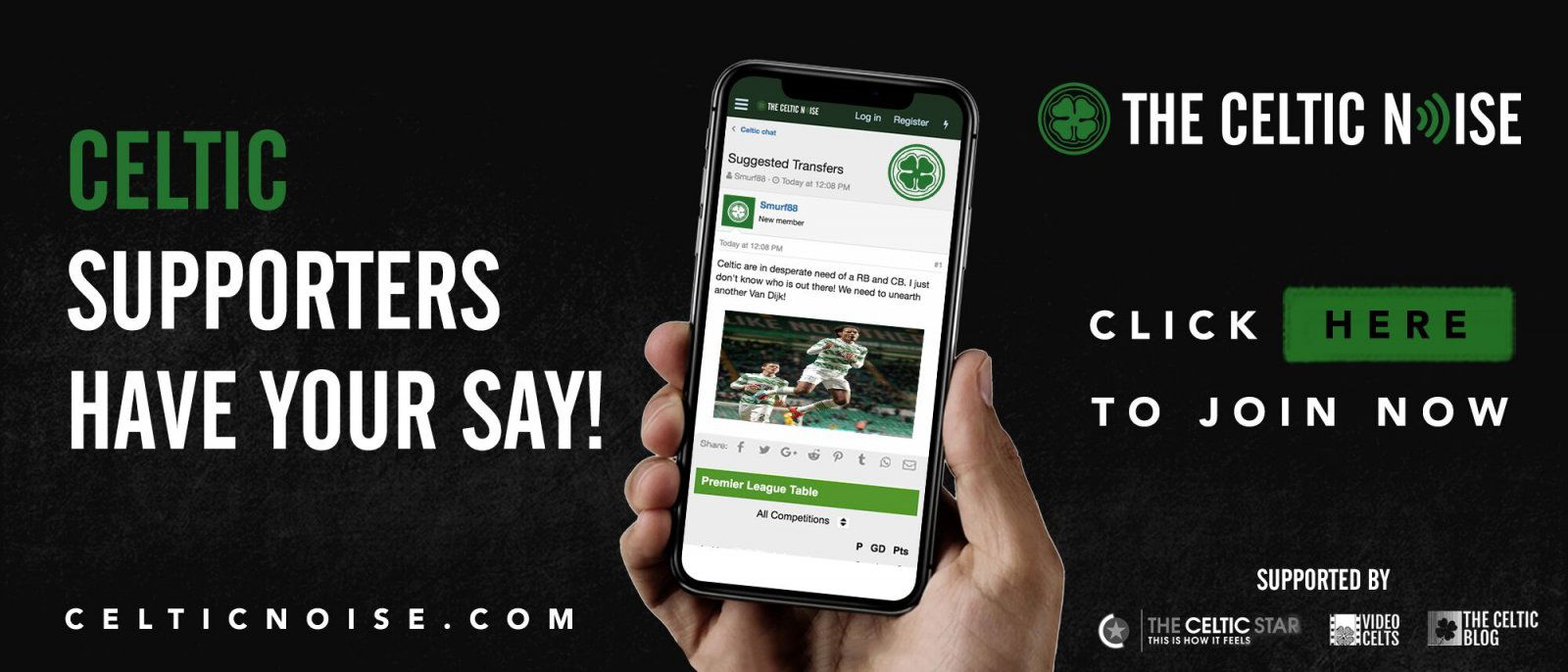 Scott Brown has been charged with "not acting in the best interests of Scottish football"….a ridiculous cover all statement, which appears to be in the rules only so they can pin something on someone when they want to.
Why wasn't Morelos also charged with this along with his violent conduct? Did Kent act in the best interests of the game? Did Halliday? Did their manager?
None of them did.
And the media never bothered to suggest that they should be done. The mere fact that it wasn't added on proves that its application to the Celtic captain is a cynical ploy.
Some in the media have suggested that the SFA wanted to "even things up."
Is that how we're going to do things now?
Why aren't the media shrieking about how blatantly unfair, even corrupt, that attitude would be?
On the day of the game every commentator and pundit, even Kris Boyd at half time – and he was scathing, to be honest – slaughtered the Columbian.
Yet from the final whistle and building every day, for over a week, the rhetoric changed. Suddenly, it was Brown who was the aggressor and out of order and I even heard someone ask "What do you expect Morelos to do?"
The consensus is that he is being bullied. Morelos.
The culmination of this was last Friday's Clyde phone in when the aforementioned Derek Johnstone attacked Scott Brown in language that bordered on the libellous.
He was a criminal. It was all deliberate and planned.
When asked about Brown's charge, which was nothing to do with the Morelos incident, he referred to the Morelos incident and words Brown allegedly said to Kent, ignoring the question. Even so much that Keevins had to pull him.
Now, I will be honest I turned it off then. I was appalled. It's a familiar feeling when listening to the media these days.
David Campbell is a Celtic fan and blogger from Glasgow.
When you loaded this piece you might have seen an option to get notifications; please subscribe to make sure that you never miss an important article again.
You can discuss this and and all the other stories by signing up at the Celtic Noise forum at the above link. This site is one of the three that has pushed for the forum and we urge all this blog's readers to join it. Show your support for real change in Scottish football, by adding your voice to the debate.