That was awful today. Awful.
It was predictable, one dimensional, dire. Neil Lennon's team, Neil Lennon's football, is not good to watch.
This is football on the level of a Bolton or a Hibs; it is not Celtic.
It cannot be Celtic next season.
If the board is still wasting time on "wait and see" they are doing us a dire disservice because you cannot have watched us in recent weeks and think we're good.
Forget last week, where we played well for 60 minutes. Our players raised their game for that one. Aside from that spell against the Ibrox club we've had one good 45 out of this side since Rodgers left. It is nowhere near to be going enough.
So this will not be the title winning weekend. It would have been a lousy way to win it anyway, but I think everyone wants it over with now. The Scottish Cup is our season; let me tell you, we are going to have to play a damned sight better than that if we're going to win.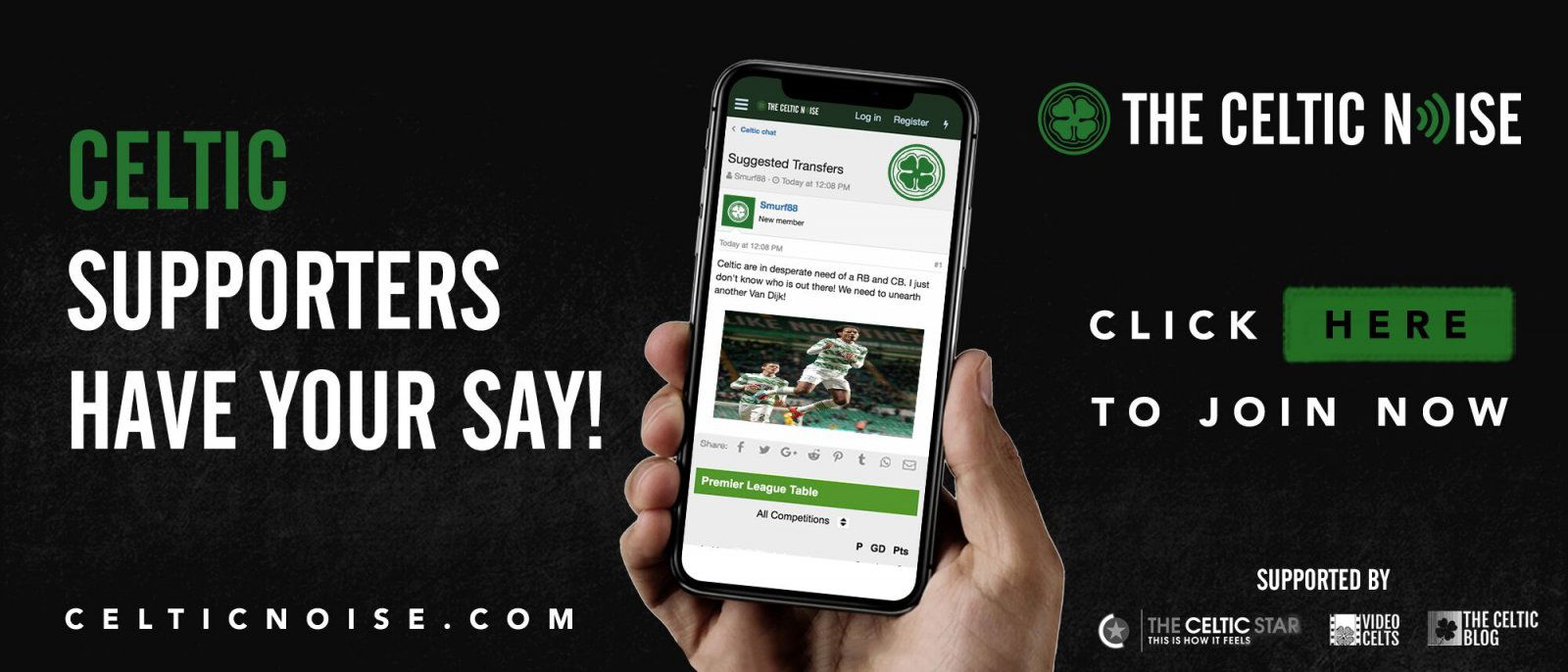 They are a major threat to us at this point, well capable of beating us on our current form.
Neil has had a good week, and today he flayed the Ibrox club for their indiscipline and turned the heat up on the SFA. But such things are not what he should be judged on. Nobody should be holding those things up as reasons to give him this job.
That was flat and uninspiring. Long punts up the park. Crosses into a packed penalty box. Bringing on Jonny Hayes to make those crosses? Pointless. His substitutions over the past month or so have been awful. Some of his team selections have been flat-out bizarre.
I am worried about next weekend. I don't write that lightly. I am worried that if Aberdeen put eleven men behind the ball Lennon will have no idea how to counter that. I am worried that they'll hit us on the break and look to steal it. I'm worried they could pull it off.
We finished that game with Weah, Burke, Edouard and Hayes all up front, and yet we could not find a way through that defence. Shocking. One dimensional tactics and self-defeating football has cost us two points. Those who'll say it doesn't matter are probably right, except when it comes to the mammoth decision our board has to make.
Right now, based on the "quality" of our football, it's not a tough one although the silence from Celtic Park suggests they're determined to make it harder than it needs to be.
If they confirm Lennon as manager for the next campaign it is they – not the Ibrox club – who represent the gravest threat to our efforts to win nine and then ten in a row.
I cannot put it more bluntly than that.
When you loaded this piece you might have seen an option to get notifications; please subscribe to make sure that you never miss an important article again.
You can discuss this and and all the other stories by signing up at the Celtic Noise forum at the above link. This site is one of the three that has pushed for the forum and we urge all this blog's readers to join it. Show your support for real change in Scottish football, by adding your voice to the debate.