There's a lot of anger swirling about today, in relation to Michael Stewart's brutal takedown of Dave King yesterday.
I wrote about King's letter to the Ibrox fans when I heard about it, and I think I was pretty scathing, but Stewart managed to outdo me.
He called the letter "an insult to fans intelligence", which it clearly was.
Over on their forums, many of them appear to know it too and have made their feelings plain.
Paul67 summed it up earlier today; King has been at Ibrox for four years now, making these same predictions and raising expectations through the roof. And in that time we've won every title and the last five domestic trophies. We're on the brink of 3Treble.
Like McInnes after the weekend, King is clearly engaged in a deflection effort.
Celtic is the strongest club in Scotland, hands down, bar none.
We have an incredibly stable financial position and once the new manager is appointed I expect us to go from strength to strength in the rebuilding of the squad. Whether it's Lennon or not, the grand equation will not change either way; we will still have more than enough about us.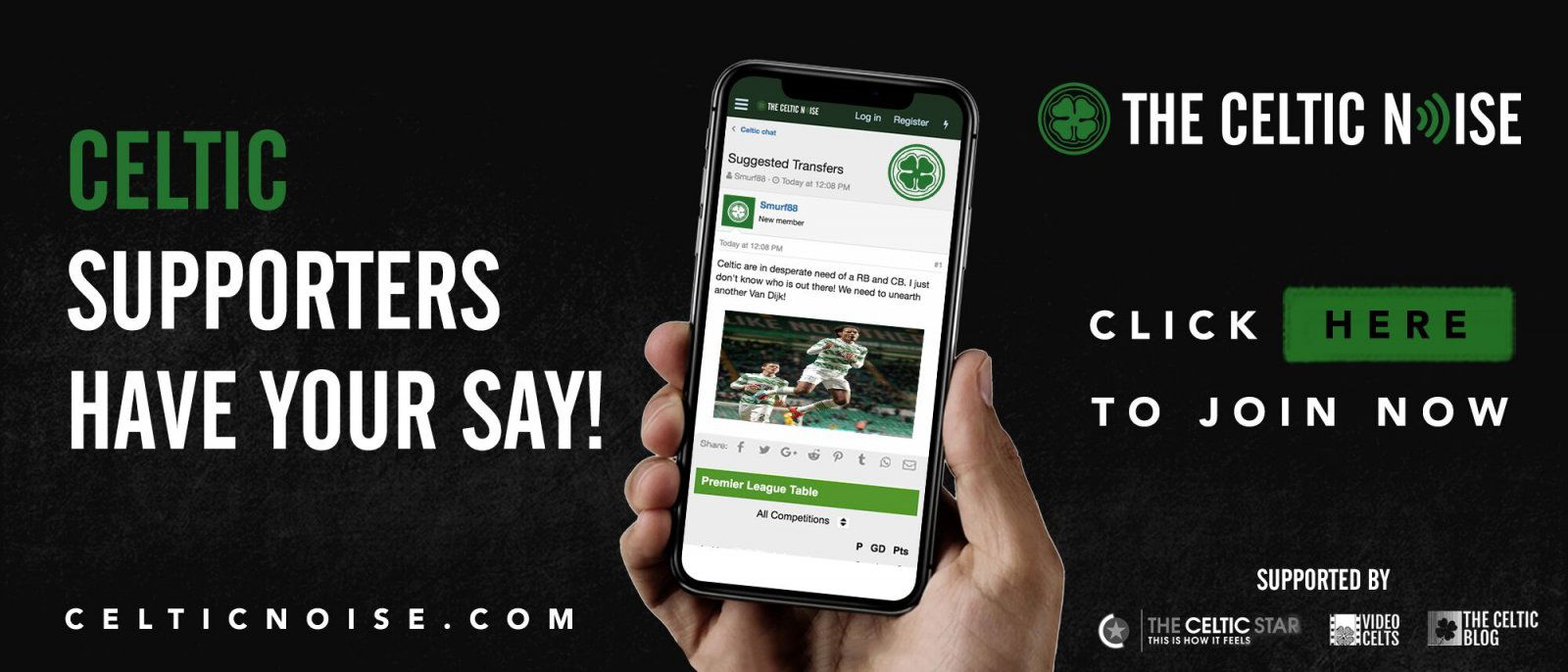 Most of the press will not admit that, but Stewart doesn't toe the line or go along with the so-called accepted wisdom. He refuses to stay silent when there's craziness to be called out, and he did so last night in fine style. For that he's getting the expected outpouring of hate.
Stewart is being accused of a pro-Celtic bias.
He is not pro-Celtic and never has been.
Instead, he's anti-nonsense, a guy who tells it true.
The Ibrox supporters who saw through King yesterday should be thanking Stewart for saying it.
They need more journalists who are willing to challenge their chairman when he talks this level of rot.
I know that Stewart is going to say things that infuriate me over the course, but I know he will keep it honest and that his criticism will be fair as a result. I might not always agree with him, but like I said before I will never question his motives.
He does not deserve the stick he's getting today. Anyone who looks at Scottish football and the way our club has completely dominated it knows that he's right, and that King's bluster is simply designed to punt season tickets. Stewart said what others fear to.
That's why so many of us respect him.
When you loaded this piece you might have seen an option to get notifications; please subscribe to make sure that you never miss an important article again.
You can discuss this and and all the other stories by signing up at the Celtic Noise forum at the above link. This site is one of the three that has pushed for the forum and we urge all this blog's readers to join it. Show your support for real change in Scottish football, by adding your voice to the debate.