A lot of people feel somewhat sympathetic towards Neil Lennon over the rash of speculation about the Celtic job. It is perfectly easy to understand why, but Neil must have known it would be like this when he took the job. The temporary nature of the appointment made it inevitable.
He is a strong enough personality to cope with it though.
Neil knows that the media will run names until something is confirmed one way or another. There's nothing he can do about it. All he can do, all anyone in his position can do, is ignore it and march boldly on. Thankfully, that's what he seems to be doing.
This isn't easy for the man. It was never going to be. Apart from the not knowing, he has to cope with the pressure of trying to get a league title over the line and continue a winning run in the cup which has put us on the brink of 3Treble. A lesser man would crack.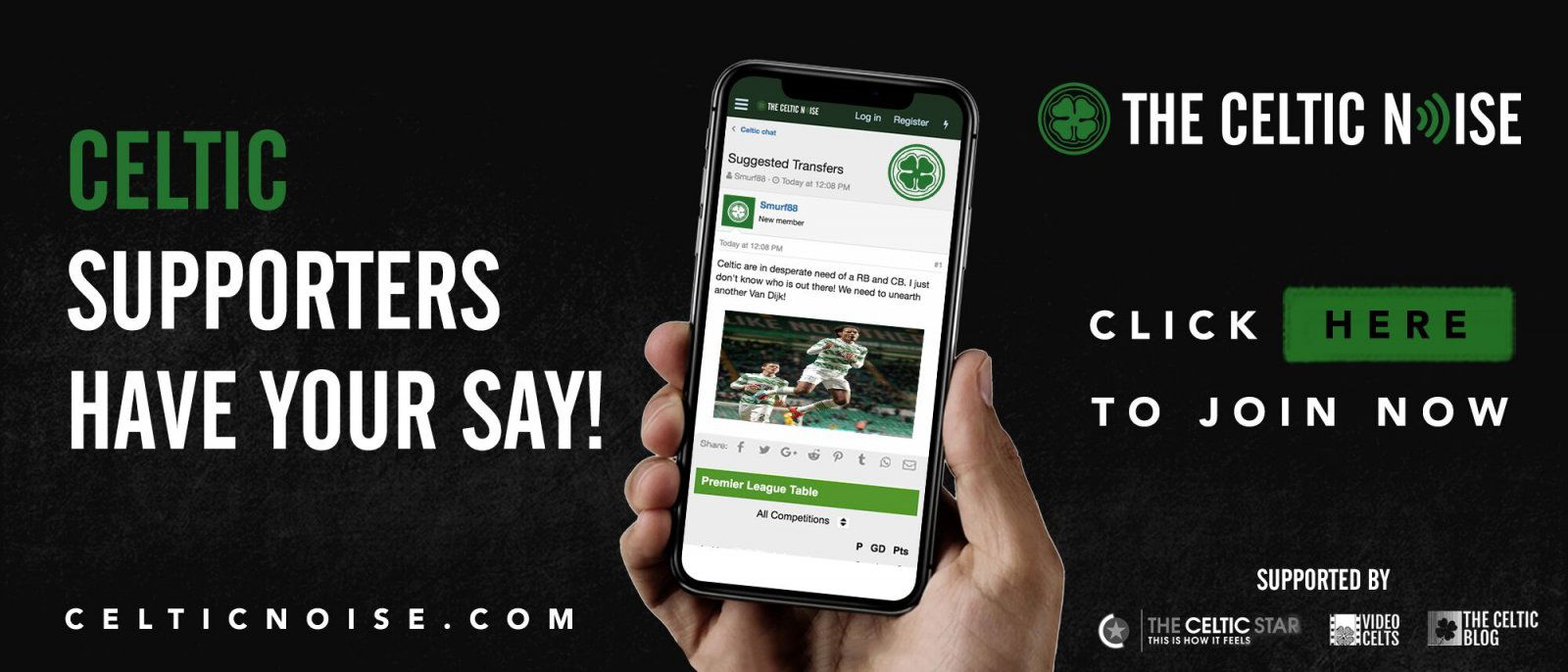 But whatever my thoughts are as regards Lennon The Manager, I have never been anything but totally impressed by Neil Lennon The Man. His mental fortitude is legendary. He can handle things few others can. The great – the quite incredible – dignity he's shown through the last month or so has been awesome to see. The man is a class act.
Today he went even further than usual, though. He talked about how he was happy just to keep the pressure off the players. That's a measure of the man right there. As long as the players are focused and ready for the games ahead, Neil doesn't care what happens with his contract.
It's little wonder that many of the players at the club want him to stay.
Which sort of raises a question; is there a place for Lennon at Celtic Park come what may? I personally think he's too good to be anyone's assistant or anything, and would prefer to see him off working at another club for his own sake, but it might well be that if someone else comes in they see the value in having Neil around. I can see how that would work.
Until his future is decided though, he'll keep on doing what it is that he does. Lennon is a huge figure in our club's history, and whether he plays a role in its future or not his legacy here is secure. We will forever be grateful that he stepped up at this moment, when we needed him.
When you loaded this piece you might have seen an option to get notifications; please subscribe to make sure that you never miss an important article again.
You can discuss this and and all the other stories by signing up at the Celtic Noise forum at the above link. This site is one of the three that has pushed for the forum and we urge all this blog's readers to join it. Show your support for real change in Scottish football, by adding your voice to the debate.