Yesterday, Neil Lennon made a ridiculous declaration at his pre-match press conference, and this morning a national newspaper made it even more ludicrous. If you weren't concerned before at the prospect of Lennon getting this gig, well now's the time to be.
Everyone in the Celtic support knows exactly what this club needs going into the summer; a complete rebuild at the back. This is not even up for debate. We need a right back and two central defenders. We need backup for Kieran Tierney.
Once we have these players in place we need to start thinking seriously about Brown's long term replacement.
Lennon thinks he can build a team around Brown.
This is as stupid as the Ibrox club trying to build one around Jermaine Defoe. Brown is 33. The search for the anchor who we do build a team around has to be well underway already, and it won't keep for another year far less whatever timeframe Lennon has in mind. All of this is evident to most fans.
And yet at his press conference yesterday Lennon identified an entirely different area of the team; he thinks Celtic's priority should be signing a striker. When we already have three in the squad, one of whom we've not had a chance to properly evaluate … and neither has he.
A football club – any football club – has finite resources. Every penny spent on one area of the team is cash not being spent on another.
The defence is set to be neglected. Again.
Lennon also thought it prudent to announce that he was in Paris looking at one such player. Which, I don't know, kind of ruins any notion of us doing business in the low-key fashion that has stopped other clubs getting a lead on our transfer targets in the past.
We have an entire scouting department for jobs like this.
Why Lennon feels he has to do it is anyone's guess.
The Record decided to name the player this morning, as was absolutely inevitable. And if you weren't worried already this is really the moment to be; it's a 19-year-old project player, who just a short time ago was playing in France's fifth tier. The reputed fee the club is looking for? £4.5 million.
So, I don't know which part of all this scares me the most.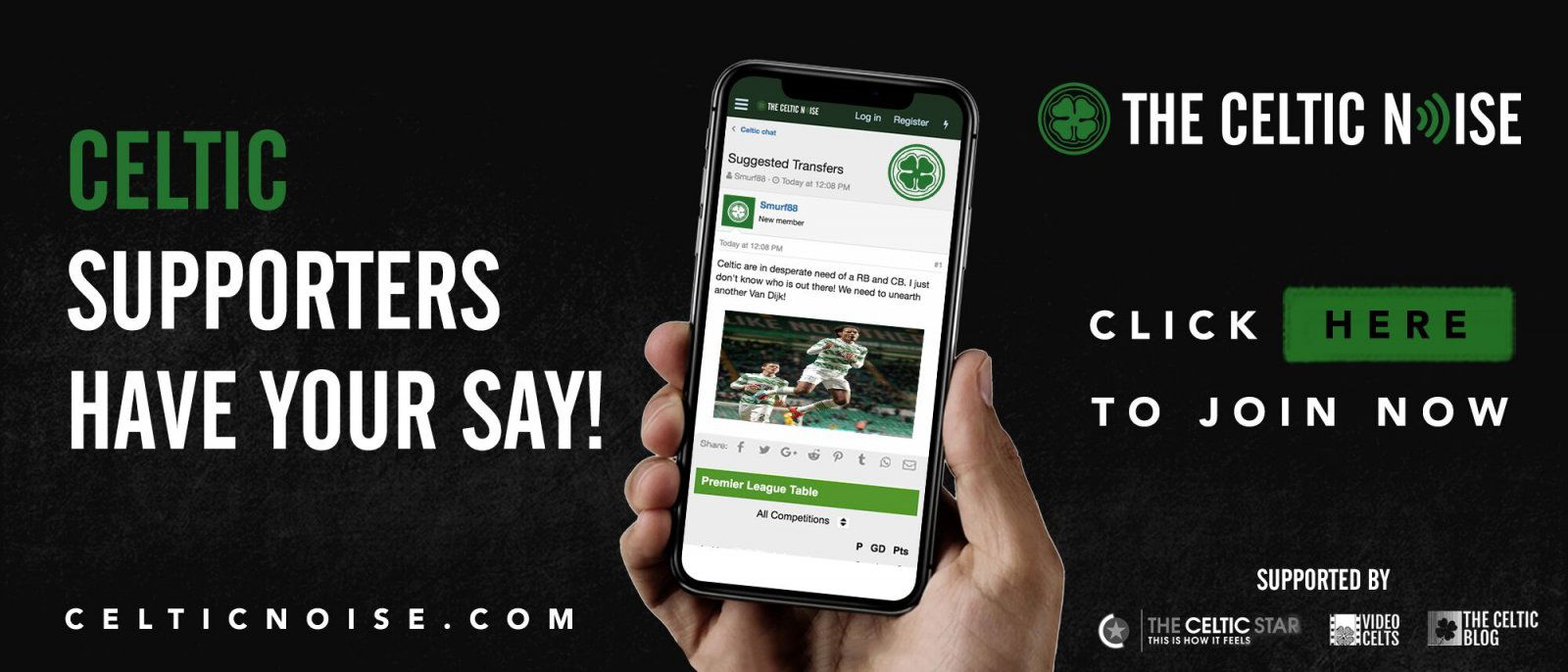 That we're looking at a project signing on whom we'd need to spend a sum that could have purchased a crucial centre back, or that Lennon himself is ever more acting like a guy whose future is already decided – which means the club is having us all on and never intended to even look at other managers – or that he's written off Bayo who already cost us more than £2 million or that his team-building looks slapdash at best before its even started.
Look, if we need to add firepower there will be options.
But I disagree that it's an area we need to be overly concerned with at the moment. This 19 year old is reputedly a "target" of big clubs … but let's be blunt; none of those clubs is looking at him to score goals in the here and now. Edouard, Bayo and Griffiths are all perfectly capable of scoring the goals that will get us to nine in a row. I don't see what a 19 year old project player adds to the squad that those guys don't already provide.
Even if the Record is wrong about the target, Lennon himself has said that the forward line is the priority, and that's not subject to media spin.
Everyone knows it is not the area of the team we desperately need to be focussed on.
Champions League qualifiers are creeping up on us and at the time of writing we'll have just two centre backs capable of playing in those games and one of them – Jozo Simunovic – has been on and off the treatment table his whole time at the club.
I know Lennon rates Jack Hendry.
Let that sink in for a moment.
I mean really. The priority areas have been known for months.
There isn't a single observer in the slightest, remotest, doubt that Celtic needs to focus this summer's efforts on a brand new backline. Lennon has been involved in the process of developing the plan; we know that already. And this is what the "plan" looks like from his end.
Be afraid. I know I am.