Over the last few weeks everyone's had their say on the Lennon situation, and most have given the reasons why he should get the Celtic job.
The media has asked the question of everyone they could put a microphone in front of; I have yet to hear a single one say Celtic can do better.
The case in his favour has been given ample examination, with many of the Celtic sites already declaring in his favour.
I declared my opposition early, but I never properly explained it.
Today it's time that I did. There are many reasons, but we can at least start with the recent results, as they are a proper measure, I think, of what a Lennon team would look like next season and the picture they paint isn't in the least bit pretty.
In seven league games we've won four; that's slightly better than Gerrard's average, but not by much. Take the cup games out of the equation; teams can't sit back against you in the cup like they can in the league. One break of the ball is all you need in a cup match and you can put a team to the sword. As we've proved, when we get a lead and teams are forced to try and play attacking football they are easy prey. The league is a different matter entirely.
In the league, teams can – and do – put eleven men behind the ball for the full game.
And we need a manager who can identify the gaps in each team's defensive structure and act accordingly.
We do not need another boss whose whole tactic is to play the ball wide and cross it in a hit-and-hope fashion into a packed penalty area in the hope of catching a break.
The league form since Lennon took over has been dire. It's not just the three draws in seven games that should worry any person who looks at this objectively, it's the manner of the wins.
The most impressive was a 2-0 victory against St Mirren. But anyone who watched that games knows that the word "impressive" doesn't do it justice. We needed a goal in the 85th minute to soothe the nerves and wrap that one up.
The other big win was at Celtic Park against the Ibrox club. We scored late in that one when the team looked rattled and under pressure. Some in the media think we were fortunate to get the three points, but I discount their nonsense on the grounds that we really should have been more clinical and turned Gerrard and his mob over; nevertheless, we definitely looked rocky after their equaliser and for a brief spell could have been in bother.
What makes that harder to view objectively is that they played much of the game with only ten men on the park, and it should never have been that close. A Rodgers Celtic team would have been looking to run up a cricket score against them.
At Dundee we scored in the 96th minute. At Hearts we scored in the 92nd.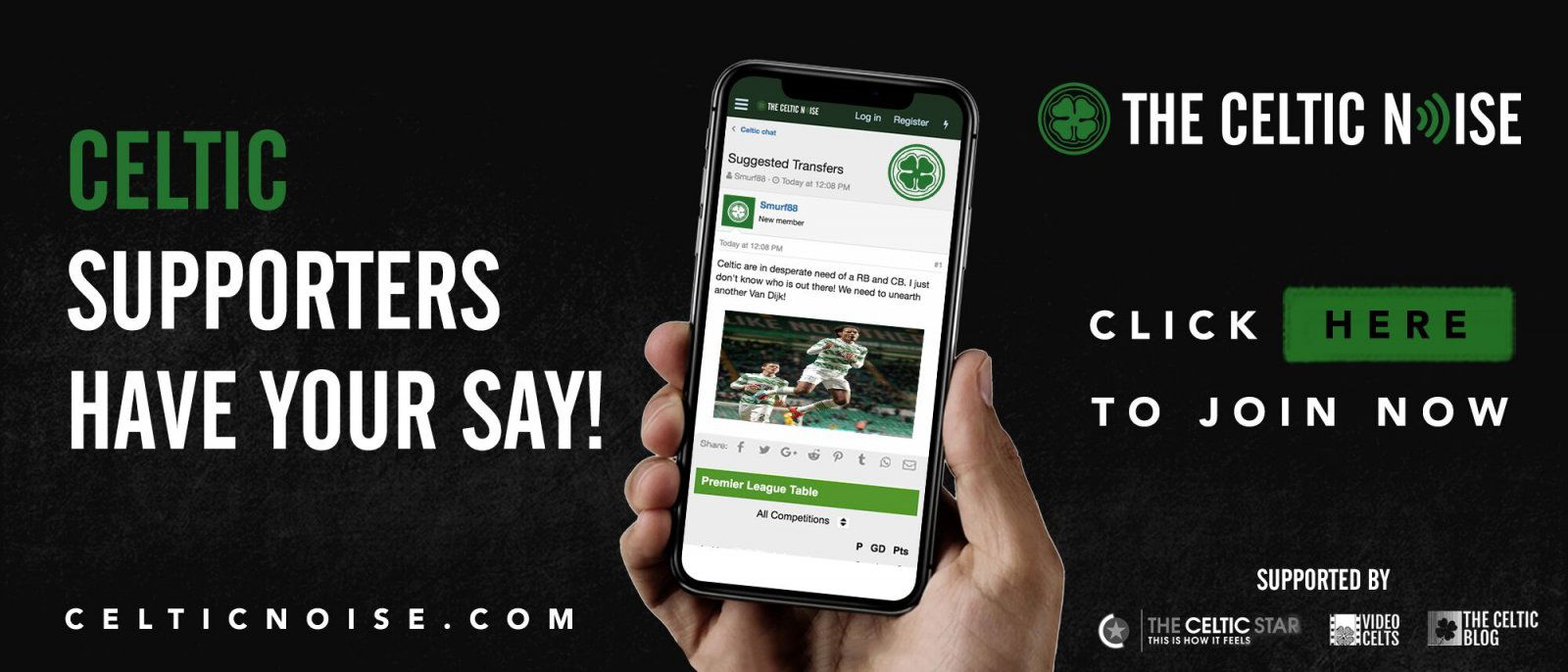 That is the stuff of nightmares, all of it. We are three late goals from staring into the abyss. If even one them hadn't won us the three points we would be facing the prospect of going to Ibrox needing something to win the title, or taking it to a last day decider.
These stats, alone, are grave cause for concern but they are by no means the only things that concern me about the prospect of Lennon being appointed manager. I did not support his appointment on a full-time basis even on the day he was announced as interim boss, and before a ball was even kicked. It has "disaster" written all over it.
There was never going to be a "right time" to do this piece, but at the moment there really doesn't seem to be a better time for it. Yes, there are trophies to be won and hurdles to be overcome but the time for writing this is now because the Yes For Lennon campaign is already in full swing, and his fan club amongst our support and in the media are already saturating the airwaves with their side of the story.
Incidently, when the entire press corps, mostly made up of people who can't stand us, are singing the same song, that Lennon is it, he's the best we've got, and can we hurry up and appoint him, please?, why isn't the writing on the wall already? Why do you think the Ibrox club's fan-sites are cock-a-hoop at the idea?
So before a decision is made – if it hasn't been made already – the counter argument has to be. What would be the point in lamenting his appointment after the fact? If there's still a chance to make fans question the sense of it, and thus force the board in another direction, the time is now, it's right now, and no further delay will do us any good.
There are broadly four areas in which I think Lennon comes up miles short of what we require, or where I think his appointment would be a colossal failure.
First is in his leadership style.
Neil Lennon is not a "modern manager" with the outlook a club like Celtic should be looking for. He is temperamental in a way which does us no good. And I am not talking about his occasional spats on the touchline, although you watch someone like Rodgers out there and you see none of that, even in the most high-pressure games.
I mean the way he conducts himself with his players. His is the old school "shout at them to get the message across" method, the one I've picked apart constantly and consistently when Gerrard has tried it. It is a failed system. It alienates people. It creates problems in the dressing room.
Listen, my disquiet over Lennon's management style has been building for a long time and the one consolation I got from it was that he was never going to be back again at Celtic Park. But I watched him at Hibs as he ostracised his own players, picked fights with the board and made demands which were unrealistic if not impossible for their club.
I slammed Brendan Rodgers for his public airing of Celtic's dirty laundry when he did it prior to the Athens game. Celtic's own boardroom authorised a strategic press briefing against him when he did it and that shattered relationships right across the club.
Neil Lennon did the same thing at Hibs time and time and time again.
Are we really ignoring that? Are we really going to pretend that didn't happen?
When he left there I was not surprised in the least. The stories in the media painted a picture of a fractured club in freefall.
And the thing is, we don't know how bad it got.
We don't know what it was that broke the Hibs board and forced them to suspend him. I hear stories, many of them lurid enough that I wouldn't write them, and rumours … but even the stuff that was put in the public domain is worrying and does not flatter our interim manager.
Had the Ibrox club appointed a man who just left his last job, and in those circumstances, I would start every article I wrote on them with the words "What happened at …?"
Every article.
I would harass the hacks endlessly to investigate the matter properly and write about it.
Why haven't they?
Because Hibs and Lennon tidied it up and did the whole "mutual consent" thing and tried to bury it.
But if you don't think that at least one of the dailies will suddenly discover a new enthusiasm for getting to the bottom of it if Lennon gets the job you're crazy, and if they do it right and drop it into public discourse during Champions League qualifiers … we're off to the races.
It will be a PR disaster, with no hope of containment.
And that'll be the least of our worries, because all the issues that caused that flare-up in the first place will be potentially bubbling away at our own club regardless.
Then there are the series of interviews Lennon gave shortly before the Hibs situation boiled over, where he talked about his time at Celtic Park prior to this one. Lennon actually admits that the job bored him, especially the domestic football aspect of it.
Do we really want a guy in the dugout who admits he found the job dull?
If you're part of the Lennon Fan Club go back and listen to that interview; why doesn't it scare you as much as it scares me?
Lennon also seems to drift between being the player's best pal and calling them out when they make mistakes.
That speaks to a weakness in his managerial outlook.
Rodgers maintained distance from the players; they knew he was in charge.
But he didn't have to shout and bawl and crack up to make his presence felt.
Rodgers, as I've pointed out, has actual qualifications in the emotional sciences; he has studied one of the most highly influential fields, neurolinguistics, which enabled him to communicate with people without having to resort to all that old school cobblers.
Curiously, one of the name's on the media's "list" of managerial candidates has a similarly impressive non-football CV; it's Graham Potter, who has degrees in leadership and emotional intelligence.
These are crucial skills in the modern manager's arsenal; this is why so many clubs now use sports psychology as one of their background development tools.
Lennon doesn't bring any of that to the table, I'm afraid.
Everything about him speaks to a school of management that the game itself is moving out of.
Secondly are his tactics, and they gravely concern me.
Part of the problem here is that we, as yet, have not been given any real indication of what a Neil Lennon Celtic team would look like.
Lennon is a smart guy, so I suspect one of the reason's he's stuck with Rodgers' tactics is to hide behind them on days like today.
In publicising the fact he's not changed that much, he's setting up an alibi for failure.
This blog has been saying for ages that Rodgers style was played out. Teams know how to set up against it now, which is why last season's league form was all over the place and the start of this season was more of the same. We need a clean break from that system, and the one thing Lennon could have done which would have won him more friends would have been to ditch that system the second he was in the dugout.
Remember this is his "audition for the job" here, the biggest job in Scottish football and one of the biggest in Britain if not Europe.
With history on the verge of being made.
Why would anyone coming into that hamstring himself by doing it the same way as the guy who was there in front of him? He talks as if he's done it for the benefit of the players, because otherwise they'd need to adapt to a different style. But these aren't children, these are men, these are professional footballers who don't need hand-holding.
Does Lennon even have faith in his own ideas?
If he doesn't why should we?
Because instead of blazing his own trail, and trying to sell us on what his own vision is, he's done the opposite. Not only has he locked himself into Rodgers' playing system but the tweaks he has made to it have actually taken us backwards.
Jonny Hayes is never going to be my favourite footballer, and his inclusion in Lennon's Celtic teams fills me with dismay and dread because Hayes is an SPL grade player and nothing more. Lennon's one tactical switch is actually one I like – to swap the wingers during the game. Now, this creates moments where actually both are out of position, which can impact on attacking and defensive situations, but I do see merit in it because it baffles defenders at times.
But I look at Sinclair, Weah and Burke sitting on the bench and know all of them are better at cutting inside and scoring goals than Hayes will ever be. Yet he is the preferred player. In ditching Sinclair we're taking more than a dozen goals out of the side. Weah has proved he can score and Burke too. In addition, the big West Brom loanee gives us a physical edge which wasn't even utilised from the bench this afternoon when the game was crying out for it.
I can't support appointing someone who picks Hayes over those guys and the options they provide. I can't support appointing someone who thinks hiding behind the tactics of his predecessor is the way to make sure he gets the gig. It's senseless.
The third concern is over his training regimen.
The one thing you could say about a Rodgers team is that they were fit. They were well drilled. They could run and play all day. They were those things because they were trained hard, and made to consider themselves athletes first.
Already since coming in, Lennon has loosened up the regime significantly, to the point where he's even given players days off after good results. It might help to keep the squad on his side for the moment but it does nothing for their professionalism or their fitness.
When he was last at Celtic Park Lennon's teams got a horrible reputation for delivering only 45 minutes of football per match. I don't even know where the 45 minutes was today, but you could see it at Celtic Park against the NewCo all too clearly a few weeks ago, and I suspect that this is because Lennon's teams are nowhere near as fit as they should be.
Today he's fuming at the players' "preparation and focus" … well maybe I'm crazy but I thought it was his job to make sure that they were prepared and focused? This is Lennon already resorting to Steven Gerrard style deflection, and it is deflection away from himself.
The fourth concern is that Lennon himself just isn't a very good option for the job.
Neil Lennon is the lazy person's idea of what a Celtic manager should be. Someone who "gets it" and "understands" the club. Well, we all thought Brendan did but now we have to wonder just how much of that was flannel and how much was actually real. The point is, "getting it" shouldn't be and must not be a prerequisite for being Celtic boss.
Lennon himself believes this qualifies him, and I know that not because he said so about Celtic but because he said so about Scotland earlier in the week when he said he thought the next incumbent of the manager's office at Hampden had to be Scottish.
That, of course, is arrant nonsense and limits the potential candidate pool to a bunch of no-hopers and ex-Ibrox staff who could use a helping hand with their EBT bills. It is the worst nonsense I've heard from anyone on this subject since McLeish was sacked, save for Lennon's other contention that getting rid of him was a shocking decision.
I suspect it is part of why Hayes is in the team; he "gets what it means" to be at Celtic chasing a title. This is the kind of crap Gerrard talks as well, about wanting players at Ibrox who "get it." It's an old-school idea and exactly what stops clubs from doing more than navel-gazing. It stops them from going out and bringing in the very best people that it can get.
If you were to make a shortlist of A, B and C class managers, where would Lennon have been on that list? Not in the A list. Perhaps not even in the B list. Lennon's two main qualifications are that he's been at Celtic before and that he "knows" the club. Neither of those remotely qualifies him to take over from a manager as good as Rodgers is.
His career after leaving Parkhead was Bolton and Hibs. If we had appointed a manager from either Bolton or Hibs there would have been a meltdown in the stands. Lennon's time at Celtic Park was certainly not a failure, but it was also not wildly successful either. Those who claim he had no opposition actually mean that he didn't manage under real pressure.
Let's put aside our own green tinted specs for a moment and actually analyse his "successes" whilst he was last at Parkhead.
The first title he won, he secured when Rangers was collapsing like a house of cards. His other titles were won when the club using that name was climbing up through the league. I'm not worried about them, but Lennon still refers to them as Rangers, he still uses the Old Firm tag, and he, more than anyone, will be aware of the pressure that next season will bring.
So the real pressure will be that which he puts himself under.
And nobody can say for sure that Lennon is up to dealing with it, because when an Ibrox club called Rangers was last competing with us on an even footing, with no distractions, the simple truth of the matter is that he wasn't. Even in the year he did win the title, he came awfully close to losing his job at Rugby Park with us 3-0 down at half time.
The real feather in his cap is Barcelona.
Of course it is.
But my mate and I have war-gamed that result and that game a million times since and we both came to one absolutely overwhelming conclusion; that was a match our club would have lost 999 times out of 1000. Am I saying we fluked it? No, because we almost snatched a draw in the Camp Nou as well … but we did not play well that night, we sat back like an SPL club coming to Parkhead and we ground it out.
It was an exceptional night, and a colossal achievement … but let us not pretend that we laid down a marker that made us the equal of the side we beat. We never did. It relied on every one of our players having the game of his life, and some of theirs being off the boil.
The result stands out; without it, Lennon's case looks a hell of a lot weaker.
Are we really going to base this decision on one great night at Celtic Park? There is acting emotionally and there's just acting stupidly, and that's what it would be.
As I said last week, if the club does a proper search for the manager and they come back with Neil Lennon you have to wonder what criteria they used. Because a proper trawl of the managers we could get would produce a shortlist which he would only get on by virtue of being in the job already; there are no other grounds for giving it to him at all.
The Lennon Fan Club has made its mind up about this, mostly because of Lennon The Man and his courage against the enemies of Celtic. But we all respect Lennon The Man; he's a hero of mine and will be until the day I die.
As a famous man once said though, "This ain't show friends, it's show business." Sentimentality has no place in this debate. We have to cold blooded and analytical and when the decision is made it has to be 100% right and the board 100% sure.
I cannot believe, on the evidence of what he's produced, that they can or would be. To give it to him now is a grossly irresponsible act, one that could all to easily end in disaster. Look again at that league form and ask yourself how many clubs want to see us do this. None do. None want us to make it eight far less nine far less ten. Eleven men behind the ball is now the standard tactic we face in nearly every game, and it takes a special manager to break that down.
This club needs the complete opposite of Lennon if we're going to get across the line. It needs a manager who understands the magnitude of this but doesn't get carried away by it. Lennon is too easily swayed by emotion and that could be catastrophic next year.
I want emotion left at the front steps of Celtic Park for the next two campaigns. I want the next manager to be driven, ruthless … and dispassionate. Someone who sees, as Rodgers did, only the game next on the fixture list.
I want someone who gets there one game at a time.
Gerrard himself fails on every level at this. He tried to invoke the spirit of '98 yesterday in his media conference; in his desperation to find a formula at Ibrox which works for next season he said he wants players who will realise immortality beckons for the team which can stop ten in a row … but he missed the point of what we did in 1998 entirely; Celtic stopped ten in a row by hiring a manager who was as far removed from the emotional intensity of it that it was possible to be.
The two players who scored on the day were Henrik Larsson and Harald Brattback … Scandinavians who came late to the party and were detached and professional enough not to be swayed by the momentous nature of the occasion. They weren't dreaming of immortality – although Larsson would dare to later on at Celtic and afterwards; they were just guys getting the job done, but with enough about them that they were able to pull it off.
There are those who will say that we need to hit the ground running next year if we're going to do this, and that leaving Lennon in place is the best bet for doing so. But quite how they can ignore that Deila finished strong, Rodgers took over and in the course of a summer put together an Invincible team I don't know.
Those who are argue we're leaving it late to bed the new guy in are ignoring that Brendan wasn't appointed until the day before the 2016 Scottish Cup Final.
We have nearly a full month yet to bring the right guy in and if we announce it the day after the final and not before he's got time aplenty.
The whole case for Lennon hinges on such nonsensical and easily shot down assertions.
But I have no doubt that those who support that appointment will continue to make their case, vocally and publicly, over and over again, to the detriment of all else. This is the counterpoint, and it may well be the only one between now and the decision being made, and that's why I make no apology and ask no forgiveness for writing it. Because somebody had to. Somebody had to put the alternative out there whilst there's still time.