Gary Ralston published a piece today that boggled the mind. The article is about Scott Brown of course; he seems to be the sole topic of conversation for most people this week. It's incredible to me that six days after the match our captain is still the talk of the town.
Ralston's piece was about his coming disciplinary hearing, which Celtic has vowed to contest with great vigour and where the SFA appears to have gotten itself into one Hell of a mess. There don't seem to be any grounds on which to do Brown, with the governing body having scrapped retroactive punishment for gestures in 2017 … but that hasn't stopped people like Ralston from giving full vent to their fantasies of what might happen here.
Entitled "Alfredo Morelos free to face Celtic but Scott Brown would miss final Rangers clash", his article is a not simply a puff-piece it's a fantasy land one with Ralston positively drooling over the prospects of Brown copping not just a ban, but one so OTT that Celtic would be beyond angry and on a head-on collision with the governing body.
"Celtic skipper Scott Brown could miss the final Old Firm game of the season – if he cops a two-match ban from the SFA," Ralston writes. Now there is a lot wrong with that sentence – the use of the Old Firm tag most of all – but really, a two match ban?
A two match ban is given for violent conduct.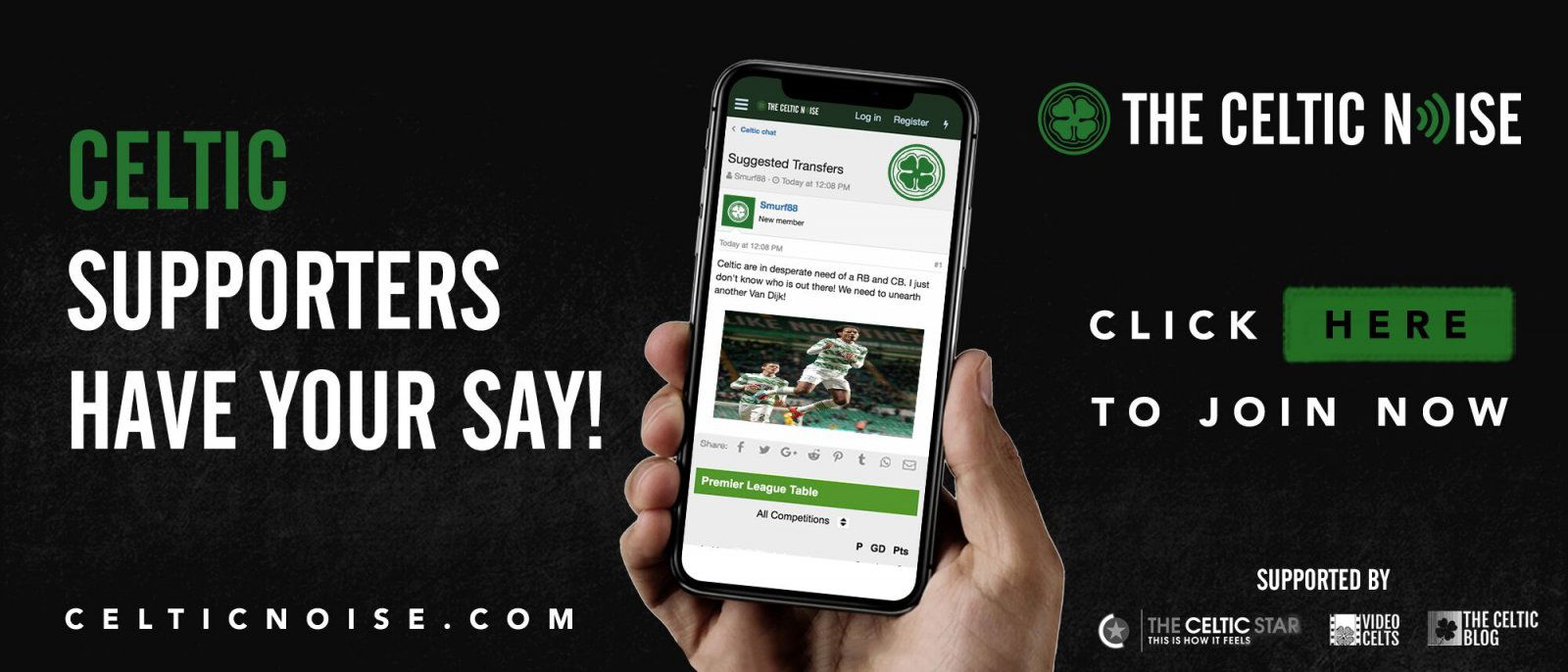 Where's the violent conduct here?
Where in God's name is the justification for a two match ban?
Nobody has suggested that Brown should be banned for two games, even in the event that the SFA's "trumped up charge" sticks … which I would put a lot of money up against.
But Ralston isn't finished yet.
"Brown's Hampden hearing for allegedly goading (Ibrox) fans after last week's stormy meeting at Parkhead will be heard on May 2. If the midfielder is found guilty and hit with a two-match ban or more he will miss the game at Aberdeen on May 4, the visit to Ibrox and possibly even the title trophy lift at home to Hearts on May 19."
A two match ban or more?
Does Ralston want a public flogging to go with a punishment that keeps Brown out until the end of the season?
What planet is this joker living on?
There's being anti-Scot Brown – which doesn't exactly put him in a small club – and this kind of garbage.
No wonder Lennon suggested yesterday that this whole thing has been driven, in part, by the media. Now we have a hack suggesting that Brown could cop a Morelos style punishment before anyone has even properly identified which offence he's supposed to have committed.
What a disgrace Ralston and his rag are.
There's not even a hint of objectivity in that article, or most of the others on this subject throughout the week.
The media wants Brown banned for the Ibrox game.
The stench of fear in the air is almost toxic.
They really are this scared of our captain.
When you loaded this piece you might have seen an option to get notifications; please subscribe to make sure that you never miss an important article again.
You can discuss this and and all the other stories by signing up at the Celtic Noise forum at the above link. This site is one of the three that has pushed for the forum and we urge all this blog's readers to join it. Show your support for real change in Scottish football, by adding your voice to the debate.