Yesterday, Celtic moved to have the Scott Brown hearing brought forward by a week. The SFA granted our request. No sooner had they done so but the howls of anger went up. This apparently changes things somehow because it makes it more likely that Brown will play at Ibrox.
But that was never "unlikely" in the first place.
Perhaps the media has misinterpreted our stand on this, and if they have let me clue them in to what that stand actually is. We're not looking for a loophole which lets him captain the team on the final day; we're shooting for an outright acquittal.
Our position is that Brown did nothing wrong.
Celtic is not looking to minimise the number of games in a ban.
We are outraged that there is even the merest hint that Brown should be banned in the first place.
The media's efforts to turn this into the crime of the century have been shameful. The suggestion that Brown might get a ban the equal of what Morelos copped for receiving multiple red cards in a single campaign … it shows up some of the people in our press and what really motivates them.
Even if Brown were somehow found guilty, a multi-game ban instead of a one match slap on the wrist would be seen, inside Celtic, as grossly disproportionate and wholly unacceptable. This was not violent conduct. Brown does not have Morelos' monumental list of reds and yellows. There is no justification whatsoever for a ban of more than a single game, and as I've said Celtic doesn't believe for one second that there's the remotest justification even for that.
Yet the usual suspects are hollering that Brown's hearing being brought forward is a disgrace.
Actually, we exercised a right which is available to every other club whose case is not on the "fast track." In point of fact, no-one has been able to explain to Celtic the reasons why our case wasn't fast-tracked in the first place. Celtic's decision to request an expedited hearing was perfectly reasonable in the circumstances.
The reaction to it has been hysterical.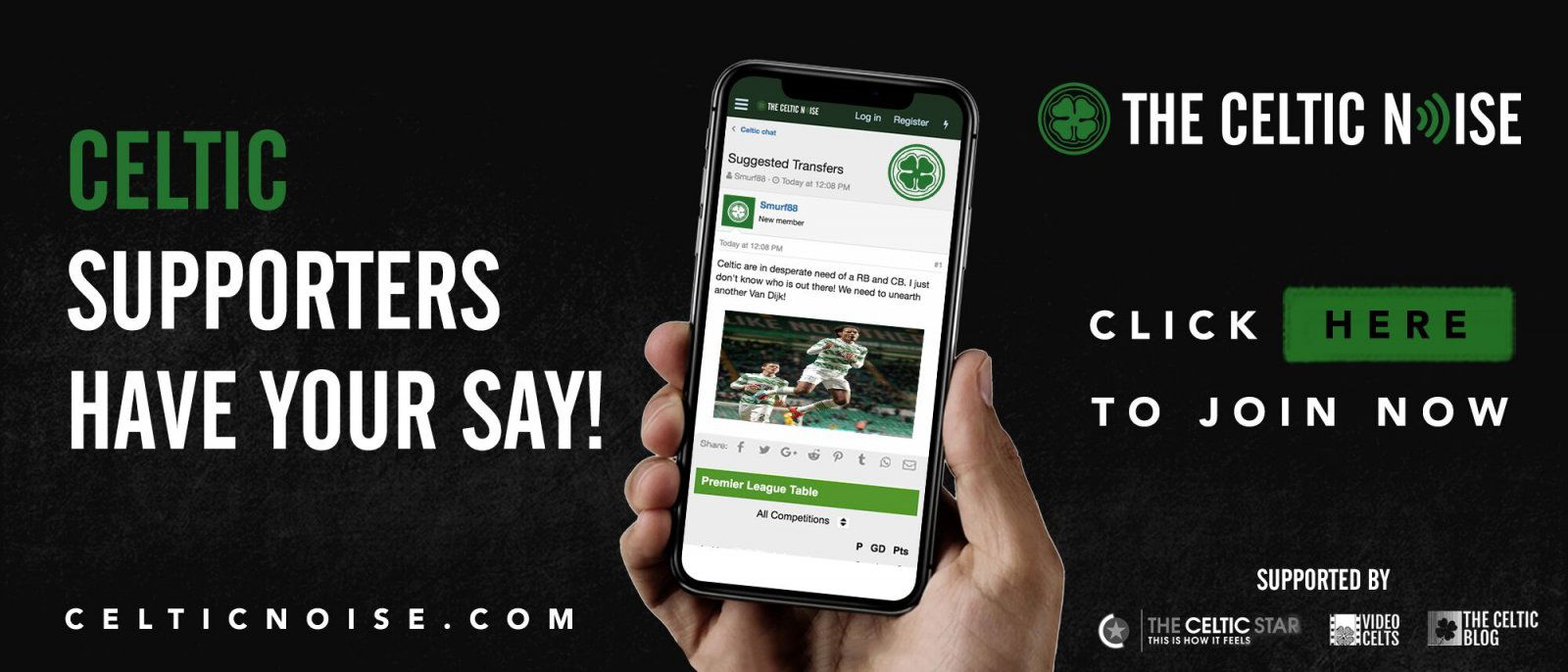 There are those who see conspiracy everywhere.
Some think the SFA's willingness to change the hearing date proves they "favour" us.
It's a suggestion that is so ludicrous it doesn't even require rebuttal.
Brown ought never to have been cited in the first place, and that he was hints at a corner of the SFA that thinks disciplining Ibrox players has to be "balanced" somehow by a case against us, even when it was their club that was entirely in the wrong.
The charges against Brown are farcical. It is only fitting that in having to face those charges we get some sort of say in when the hearing will take place. It has nothing to do with having him free to play at Ibrox; if Brown misses a single match as a result of this the club will be furious. It is not our intention to lose, not even as much as one inch of ground.
Ibrox's acolytes have pointed out that McInnes has just been cited for making a gesture to the Celtic supporters at Hampden, after, he alleges, sectarian songs were directed at him. He was sent to the stand for that gesture. They want to know what the difference is, but they are not stupid people; they do already know what it is.
McInnes admitted his guilt after the match and said he would accept whatever punishment the governing body decided to impose. He left no ambiguity or room for doubt. He owned up and said he would take the consequences.
Neither Brown nor Celtic will do so in relation to events at Celtic Park.
Our contention is that the charges are ridiculous, that Brown celebrated in front of his own fans, that he behaved like a pro the whole day, in spite of some of the worst treatment meted out to one of our footballers in many a long year.
He was punched, elbowed, kicked and confronted at the end by a gaggle of players who were almost foaming at the mouth.
In both of these matches – the Ibrox club at Celtic Park and Aberdeen at Hampden – the opposition saw red cards and used thuggish tactics. Those games both ended in Celtic victories, and in something else; attempts, through the media, to change the narrative and somehow make Celtic responsible for the bad behaviour of other people.
We're not going to accept it, and we will use every rule in the book to fight our corner.
That's all we've done here. We know the rulebook better, it seems, than those who seek to discipline us using it. Those wailing that Brown might play at Ibrox have missed the point; there was never much chance that he would not. Barring injury, he'll be on that park.
When you loaded this piece you might have seen an option to get notifications; please subscribe to make sure that you never miss an important article again.
You can discuss this and and all the other stories by signing up at the Celtic Noise forum at the above link. This site is one of the three that has pushed for the forum and we urge all this blog's readers to join it. Show your support for real change in Scottish football, by adding your voice to the debate.