Chris Sutton, in his column today for a rag that every Celtic fan rightly detests, has stumbled onto one of the unnerving aspects should Neil Lennon get the job; he has already butted heads with the board over budgets in his previous tenure at the club.
If he becomes manager now, he would want guarantees that his plans will be realised and that he would be fully funded.
But actually, of the many reasons I'd be concerned if Lennon got it that one that bothers me less than others. Because anybody who takes the job will want broadly the same thing, and the same set of guarantees. To be blunt, nobody is going to take the role on without them.
Sutton rightly points out that that because next season is nine and the one after that is ten Lennon will be ever mindful of going down in history as the guy who either got us over the line or failed horribly, spectacularly, catastrophically. Whilst I think the risk of that, whoever we appoint, is pretty low Neil will be aware of it. Sutton is correct on that score.
But every manager who might take the job will have to listen to Peter Lawwell or Dermot Desmond describe how incredible the next two years are going to be. Every manager who might take it will know that the unspoken words in all that flowery talk are "as long as you do it right …" and so every one of them will feel the pressure bear down on them.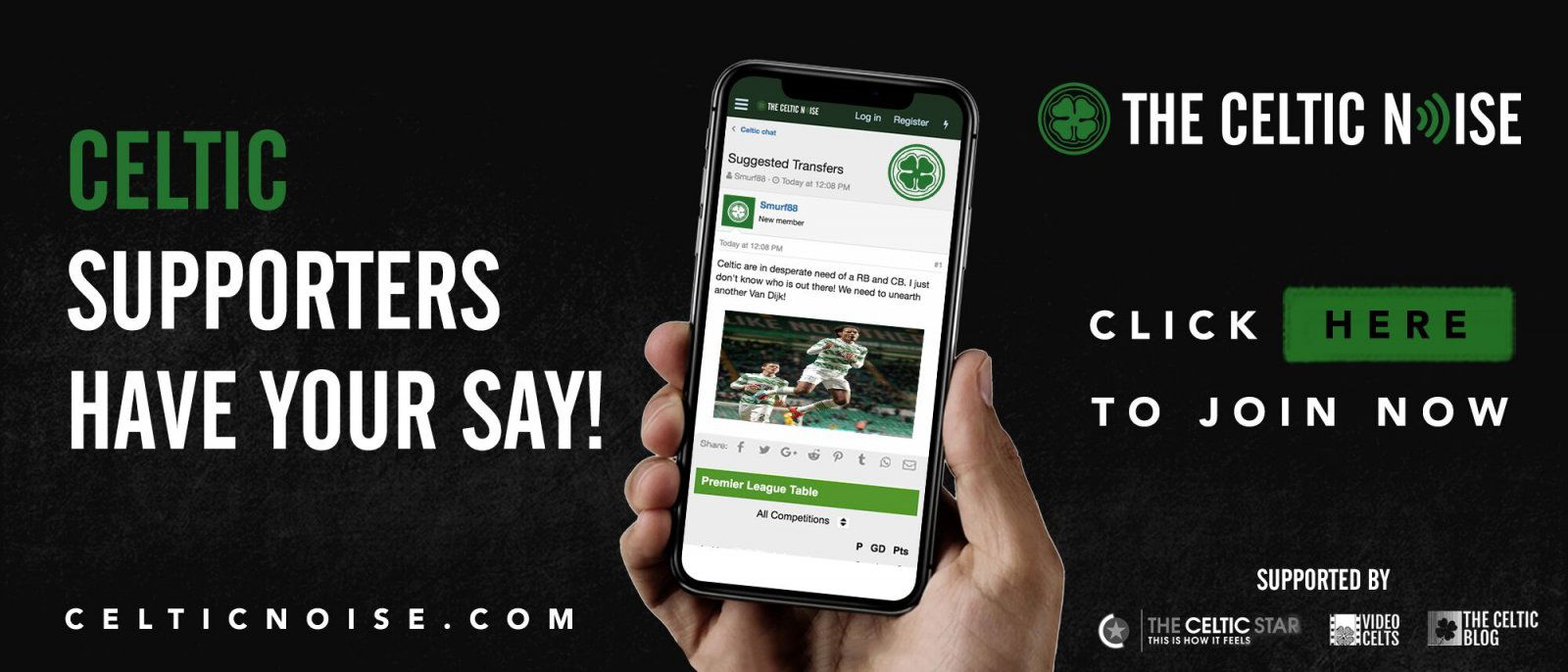 None will want to be associated with failure. None will want that to follow them around for the rest of their career, and it will. Who would take a risk like that? More people than you think, and especially those confident in their own abilities.
But that's the issue right their; confident in their own abilities.
Properly supported and allowed to get on with it, many will believe they can make it happen. But all will be clear that success or failure, those things must be decided on their own terms; nobody will put their future on the line without cast iron promises that they will get to do things their way.
It's not even that though. This board is sitting on a vast cash surplus, money we made whilst our wage bill rose to levels not seen since the Seville season. And whatever Sutton has heard, those wages are sustainable. Who said so? The Celtic board itself did, in their half yearly accounts.
People ought to stop panicking about that and accept it as a fact.
The fans expect that nine and ten in a row will be taken seriously and that the club will work hard to get those titles secured. The fans know the scale of the job – not as bad as many in the media are making out by the way, but no small matter just the same – and that the it will take a right few quid if it's going to be done right.
They will not tolerate the club appearing to sleep at the wheel.
History may judge the manager harshly, but the board will pay the price in the here and now … and history isn't going to be terribly kind to them either.
When you loaded this piece you might have seen an option to get notifications; please subscribe to make sure that you never miss an important article again.
You can discuss this and and all the other stories by signing up at the Celtic Noise forum at the above link. This site is one of the three that has pushed for the forum and we urge all this blog's readers to join it. Show your support for real change in Scottish football, by adding your voice to the debate.