Today brought with it another horrible moment, another dip into the darkness.
I have never known tragedy to strike us in quite this fashion before.
This club is in pain right now, our sense of loss piling up, as we lose the second Lisbon Lion inside a week. We lost the legendary captain of the team, Billy McNeill, last Tuesday and today we lost the scorer of our most iconic and memorable goal. It's as if one blow is falling on top of another right now.
Billy was more than just a former captain; in many ways, he was Mr Celtic. Those who knew him and those who were lucky enough to get to know him describe him as the perfect gentleman, a humble man who nevertheless proved himself a great leader.
Chalmers was another of those decent, humane men who were anchors for the whole club. As the scorer of our most famous goal it is awful beyond what mere words can convey to think that we've lost him so soon after Billy.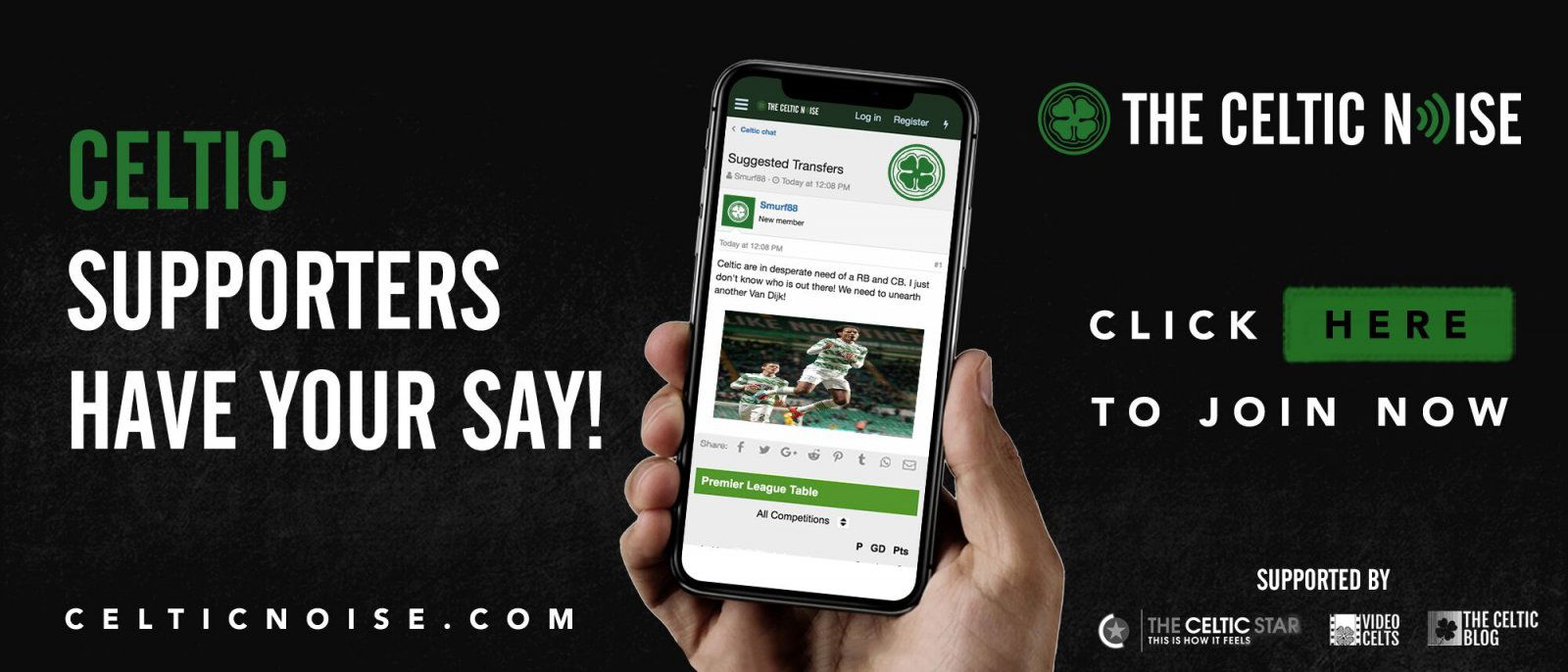 And this is just how we feel as fans, of course. It is easy to put these men on a pedestal and forget that they are just like us, and that they have loved ones who are feeling it more than we are.
I can't even imagine how it must be for the rest of the team, or their families. These men have known each other so long, they have been closer in some ways than brothers. It is dreadful to think of their crushing sense of loss.
This is a team that has been praised for its mental strength and fortitude. They will need every single bit of it to get through the days and weeks ahead. None of them are young guys either; they will be feeling their mortality like never before.
They will need this wider Family like never before, to support them and help them.
But above all, we should treasure them more than ever. I know we do.
I know we will. Love and respect to all of them today and everyone who's part of their circle.
RIP Steve Chalmers.
No-one thought you would be joining Big Billy again so soon, but I guess some brothers aren't long meant to be apart.