Tonight, VideoCelts revealed that the coming Reserve League match between Celtic and the NewCo will not be a ticketed affair.
This follows on from the news that tickets for the Youth Cup Final will also not be offered on a public sale.
There is one word for this; pathetic.
There is one thing to say about it; this is pandering to the neddish element in the worst possible way.
When trouble flared at the 2013 and 2014 Glasgow Cup finals it would have been proper had the people responsible been disciplined and we could all have gotten on with supporting Scottish football's young talents. Instead the organisers gave in.
If you want to see Scottish football at its most backward, this is where to start.
That tickets cannot even be sold for a youth cup final is beyond disgraceful. The authorities in this country are so spineless it takes your breath away. That certain fans cannot be trusted to behave on such an occasion is absolutely scandalous.
What a dreadful message it sends.
There are players in those teams who will never in their careers again experience what it's like to play in such a match.
That's just a fact, as troubling as it might be for the kids themselves and their parents.
This may be their only chance to take a bow on such a stage, in front of cheering supporters, and that we cannot even manage that is nothing short of a disgrace.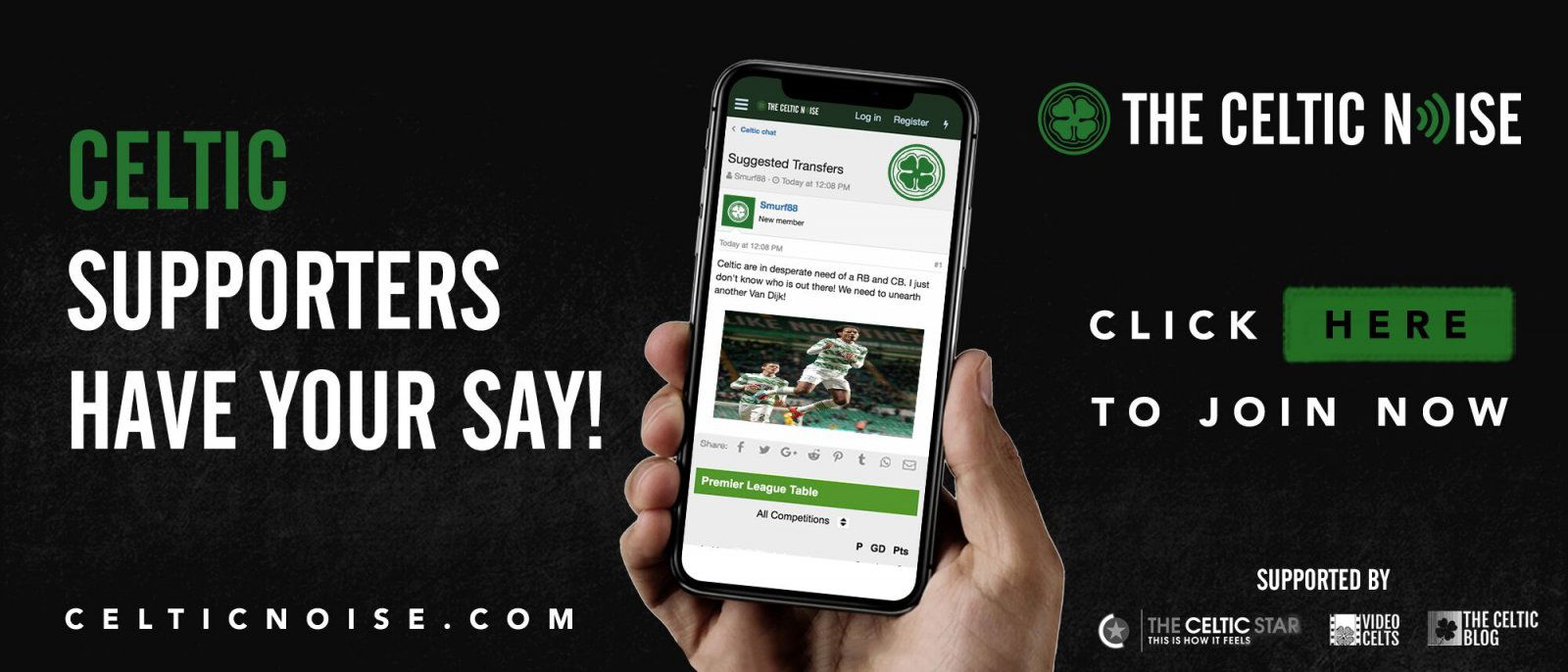 There are elements in our game who need to be removed.
But more than that, they need to be challenged properly, resolutely, and not hidden away from.
I discussed Celtic's determination to root out our own bad element earlier; this simply panders to the ugly element in both supports though, at the expense of the rest.
Look, nobody has to tell me that one club was more responsible for this ban than the other.
I know exactly what happened at the finals of 2013 and 2014. But a clownish element in our own support allowed this to be painted as "two sides of the same coin" situation, to nobody at Celtic's benefit.
The Youth Cup Final will, at least, be on the telly. When talking up the fixture Ian Maxwell said, "The Youth Cup Final is always a terrific spectacle and this year's match looks set to be another enjoyable occasion. We are sure it will be another great event."
But Stein said it best; football without fans is nothing, and in keeping with the way the SFA does everything these days the spectacle will be severely lacking because aside from a handful of tickets to community organisations, the fans are being kept outside because a small handful cannot be trusted to behave.
This is a shocking example of what happens when an unsavoury element's behaviour results in a draconian punishment being handed out to everyone else.
And this is a foretaste of the future if fans don't start to behave.
But a Youth Cup Final where there are no tickets available to the public?
It should shame people. Only in Scotland.
What a shambles it is.
When you loaded this piece you might have seen an option to get notifications; please subscribe to make sure that you never miss an important article again.
You can discuss this and and all the other stories by signing up at the Celtic Noise forum at the above link. This site is one of the three that has pushed for the forum and we urge all this blog's readers to join it. Show your support for real change in Scottish football, by adding your voice to the debate.