Tonight we secured three more points and took a giant step towards the title, but I am not writing about that; instead I'm writing about the goons with their smoke bombs and flares and the particular specimen who throw a firecracker onto the park, to the injury of the St Mirren keeper.
Yes, I am writing a handful of yahoos, a handful of neds who cannot behave, who cannot accept that there are certain things you should not have in a football stadium, and certain things that you should not do. I am no longer surprised at their loutish behaviour.
I am just tired of it. I am just sick fed up with it.
There is a section of our support who's removal has become an imperative. It is vital to the club that they be identified. It is vital to the club that they be tweezered out of the stands and banned from coming to games. They are beyond talking to. They are beyond appealing to.
The club has tried that. The blogs have tried that. Their fellow fans have tried that.
Ordinary supporters just want them gone. These people do not care about Celtic; this club is simply a vehicle through which they can indulge their anti-social selves. They are as dangerous to us as the lunatic fringe at Ibrox is dangerous to them. At a time when police agencies and parliamentarians are watching the game like never before and threatening all manner of sanctions against clubs, these people represent a self-evident threat to the common good.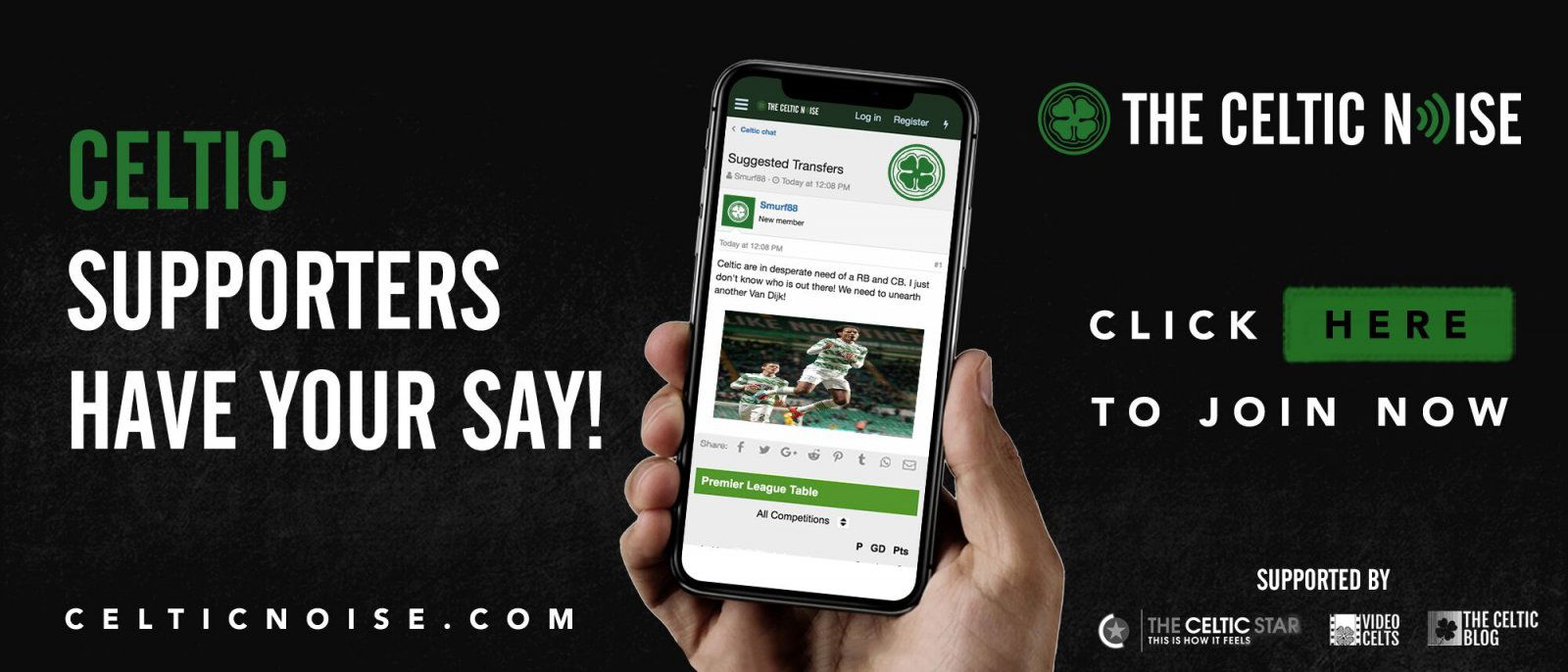 They are an embarrassment.
They are a disgrace and so are those who would mount some kind of pathetic defence for them and their reckless behaviour.
There is no excuse for it. There is no justifying it. These people are a menace and whatever they call themselves they bring shame upon the institution that is Celtic, and provide our enemies with the ammunition to attack us.
Celtic has already discussed major changes to the way away match tickets are distributed. Those efforts will be redoubled in light of tonight's disgraceful action. And whatever the club decides to do should have the full-throated support of every single one of us.
Tonight the fans of both clubs at St Mirren Park were united in calling these people – some of our own people – exactly what they are; scum.
That kind of action earns the name.
When you loaded this piece you might have seen an option to get notifications; please subscribe to make sure that you never miss an important article again.
You can discuss this and and all the other stories by signing up at the Celtic Noise forum at the above link. This site is one of the three that has pushed for the forum and we urge all this blog's readers to join it. Show your support for real change in Scottish football, by adding your voice to the debate.