Tomorrow we face Kilmarnock in an SPL match that will take us another step closer to the title.
With the Ibrox club hosting Aberdeen on Sunday it might even be that we're pronounced league champions by the time the weekend ends. The stakes are already high, but we go into this game with Neil Lennon talking like a man who knows something we don't in spite of performances in the league which have been absolutely rank rotten.
Put simply, this is a mammoth weekend for him.
If we're not within a point of being crowned champions by close of business tomorrow night, he has to answer for it.
This is the weekend where he needs to step up and show us what he's got. If he wants to continue tinkering with Rodgers' tactics in a way that actually makes us worse that's his lookout. If he expects fans to support his getting the job on the back of it he's kidding himself on.
I've read through his statements since last weekend, and it's clear that he's already resorting to the "flog them in public" nonsense that gets managers in trouble with their own players. As I've said on this site repeatedly, it's one of the ways you can tell that a manager is toiling.
It's one of the things that convinces me that Gerrard won't last at Ibrox.
There is a system at Celtic now, one that focusses on metrics and data and fitness and 21st century thinking.
The appointment of Lennon would be a massive step because either his thinking and his style of management would need to change to adapt to those or the systems themselves would need to be set aside in favour of something less sophisticated.
Those who say Lennon represents a "no risk" option simply do not know what they are talking about.
Because it is probably the riskiest option there is.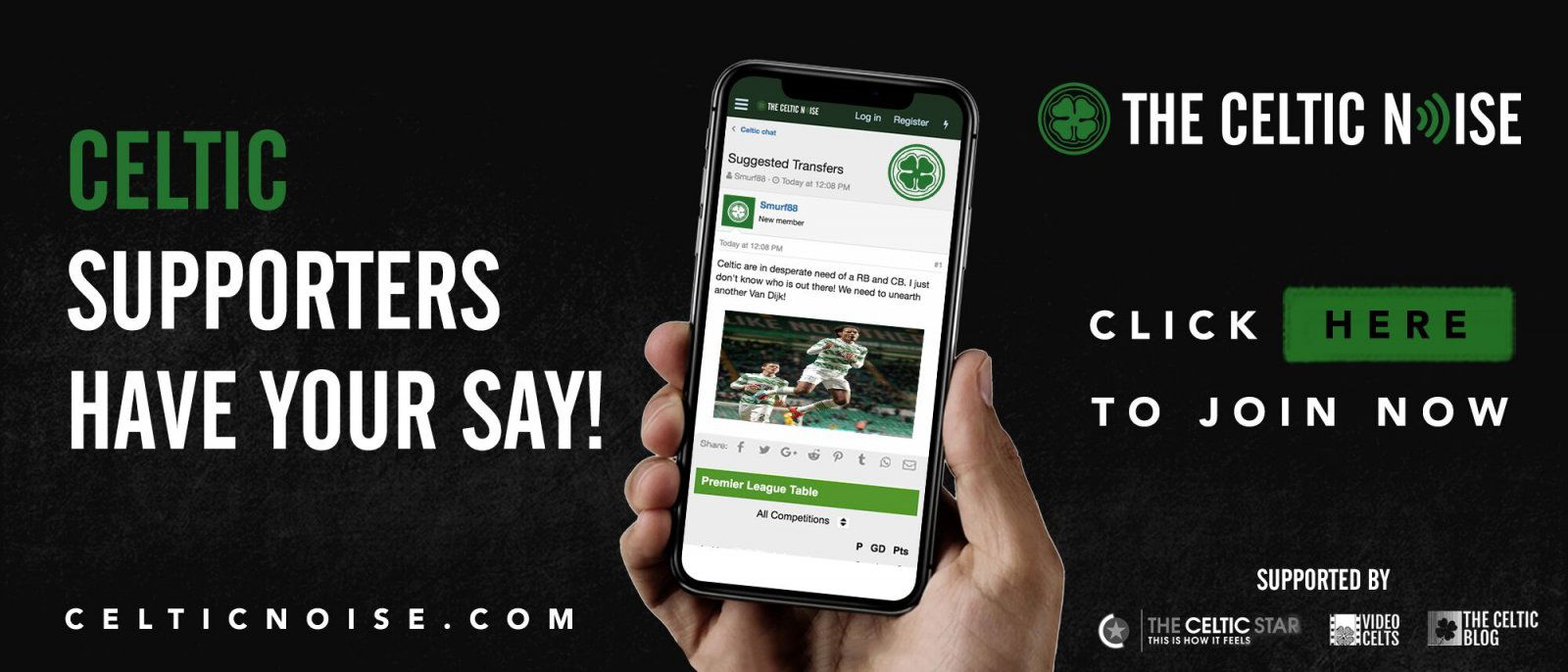 Do Celtic trust Lennon to fit into the system? It has taken us years to develop those areas of the club; the results of it are obvious in that we've secured seven titles in a row and are on the brink of 3Treble. If Lennon fits into that system he stands a chance of getting the job and being successful in it. If he isn't able to, or willing to, then his appointment would not only be a colossal risk but it would represent a huge backward step for the whole operation at Celtic Park.
This is the weekend where he has to come out from behind the convenient shield offered to him by what Rodgers did and what our former manager left him. If he wants this job he needs to start acting like it instead of someone who just assumes it is his.
To be blunt, he sounds an awful lot like a man who's already been given assurances, but if that's true then there are people at our club who aren't playing with a full deck. If they think they can sail this by us as fait accompli when there are dozens of better candidates out there, then they're dead wrong.
His audition is almost over. Thus far it's been seriously underwhelming. It's time we saw some signs of life; a sign of what Lennon intends to do if he gets it. This is it for him. It's now or never. Frankly, this thing should be wrapped up already.
No more excuses.
No last minute winners will suffice.
Get the job done tomorrow, or kiss the job goodbye.