Following on the news, yesterday, that Kilmarnock are cutting the ticket allocation for the Ibrox fans when they visit Rugby Park on the last day of the season, the media is trying to whip up a controversy over our own club's share being slashed. It won't be the first time.
Celtic fans have had to put up with this at several away grounds over the years.
In one instance, we played a league decider at Rugby Park in front of two empty stands because their directors didn't want to play host to a title party.
Hey if they can afford to take the financial hit why should we be concerned?
At Ibrox they released a moon-howling statement about possible retribution.
There is always the threat of possible retribution at Ibrox these days.
The people running that club have no sense of proportion at all.
Nor do some of those in its orbit.
You will struggle to get more disproportionate a response than that which was suggested by Gordon Smith yesterday.
If Celtic don't like any proposed cut, we can always refuse to turn up for the game.
That's what suggested the Ibrox club do, until the outright mockery it sparked forced him into a "clarification."
He needn't have bothered with it; his initial comments were perfectly clear.
I'd have thought more of him if he'd stuck by them.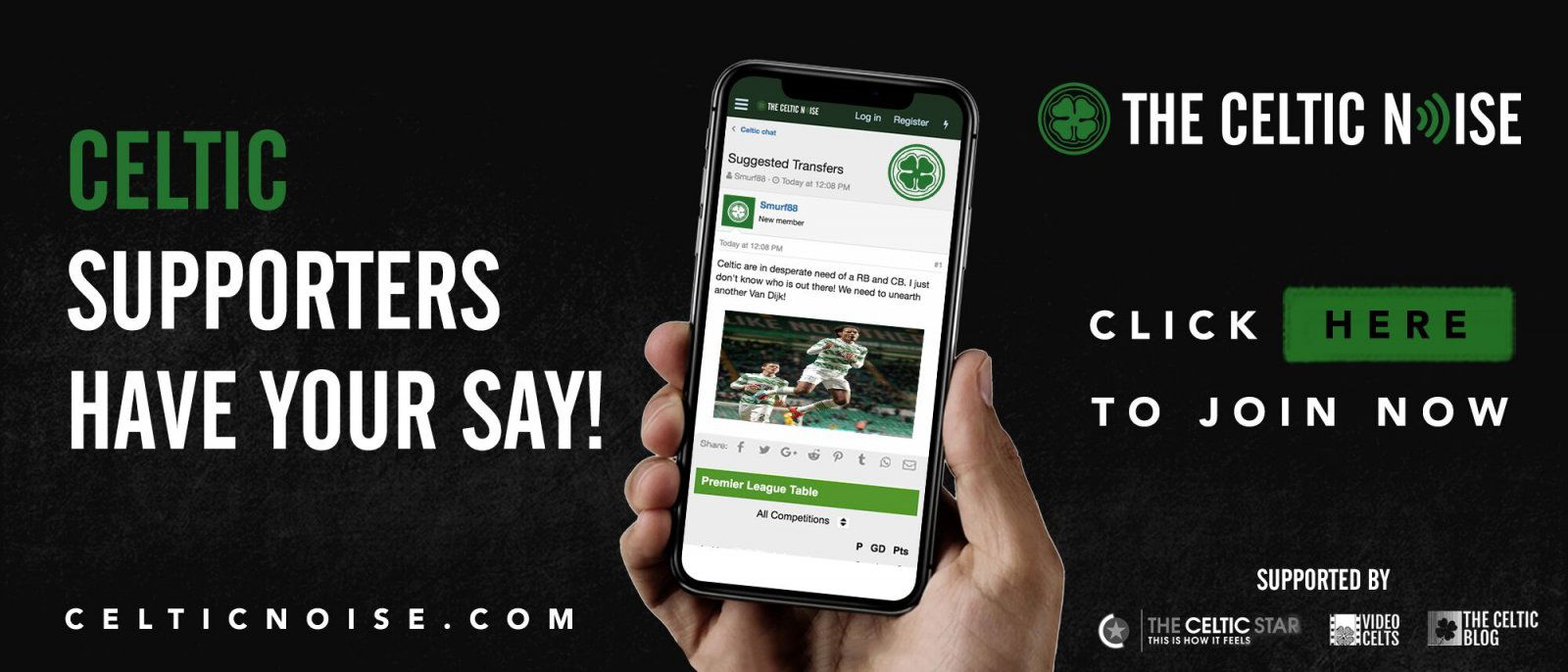 After all, isn't it good to know clubs have that option? Disagree with something another team does? Just don't turn up for the match. Who said so? An ex CEO of the SFA itself no less. His rollback today is embarrassing when you consider the actual quote.
"(They) might even say, 'We won't come and play at Rugby Park anymore'. That would be a big loss financially for Kilmarnock, and (they) would be paying them back for what they're doing to them for that match," he said.
Today he claims he simply meant that the club might not take tickets.
But look at the words; he expressly suggested that the club might not show up at all.
Forgive me for thinking there's no ambiguity in that.
He was saying that clubs can pick and choose what games they show up for.
Or he was suggesting, at least, that one club can.
We ought not to be surprised.
This guy held one of the highest football offices in the land, and this isn't the first time he's come off sounding like a mug or worse.
The SFA's idea of leadership isn't the same one the rest of us have.
But the media, in which Smith still works, is no better.
Newspaper columnists are actually arguing the "rights and wrongs" of Kilmarnock's ticket decision.
Chris Jack thinks the Ibrox club should force Killie's hand by refusing to take the allocation they are offered next time.
If Celtic suggested anything of the kind we'd be flayed alive for it, as everyone knows full well.
We're still getting criticism in the press, to this day, for our reciprocal policy of giving the Ibrox club the same number of tickets we get for their ground, and this in spite of our making it abundantly clear to everyone that we would do so.
When Hearts cut our allocation for our visit there at the start of the season not one journalist asked if they were right to do it.
Perhaps Smith's idea will catch on.
Perhaps the Ibrox club will refuse to show up at Celtic Park at all next season, instead of coming, putting eleven men behind the ball and leaving with no points. The standard practice is to award a 3-0 win to the opposition; some inside their club might well see that as a modest victory, considering some of the epochal hidings we've given them in the last couple of years.
The national team should probably consider it before the Belgium game, if the SFA has failed to deal with the McLeish situation before it comes around. The near certainty of a result which will make 3-0 look like a good night at the office ought to focus minds.
Perhaps we will refuse to entertain the idea of risking our footballers on those ghastly plastic pitches which proliferate in this country. If we have a good enough lead in the league, we can surely refuse to play in those games, right? Especially if only Kilmarnock are likely to be in the top six; that might limit the damage to a single negative result per side.
All this, of course, assumes that Smith isn't aware of some rule that has eluded the rest of us, one that means a side can fail to play games without any consequences at all.
I'm joking, of course, but that's what's required when faced with such a hysterical over-reaction as has gripped the media and some in the sport because of what Kilmarnock has done here. As if it's unique. As if it's somehow discriminatory. As if it somehow goes against the unwritten rules which keep our game civilised.
Ha! How funny would that be?
The people who've never cared about grand-scale violations of actual rules, getting in a hissy fit over all those "gentlemen's agreements"!
You could not make this stuff up, could you?
When you loaded this piece you might have seen an option to get notifications; please subscribe to make sure that you never miss an important article again.
You can discuss this and and all the other stories by signing up at the Celtic Noise forum at the above link. This site is one of the three that has pushed for the forum and we urge all this blog's readers to join it. Show your support for real change in Scottish football, by adding your voice to the debate.