Scott Brown is being blamed for everything but global warming today.
The players are being accused of goading the opposition. Celtic fans are again being dragged into a ludicrous debate over sectarian singing. Our stewarding and policing is being criticised because of the moments after the opening goal. It all adds up to one thing; we won yesterday.
Let me tell you something, I love days like today.
I love days when they are flapping and angry and the media is picking through the wreckage of one of their dreams looking for someone else to stick it onto. Their pain comes across loud and clear and at this particular moment it has the full flavour of a porterhouse steak.
Celtic were supposed to go into that game stumbling and under real pressure.
After we lost at Ibrox and they "invested" in the bizarre and reckless Defoe and Davis experiment their confidence was sky-high, or so they said anyway. I wonder how much they believed it themselves; the fans did, and there is no doubt about that. But did their players?
In truth, even then they were one or two bad results away from a complete collapse.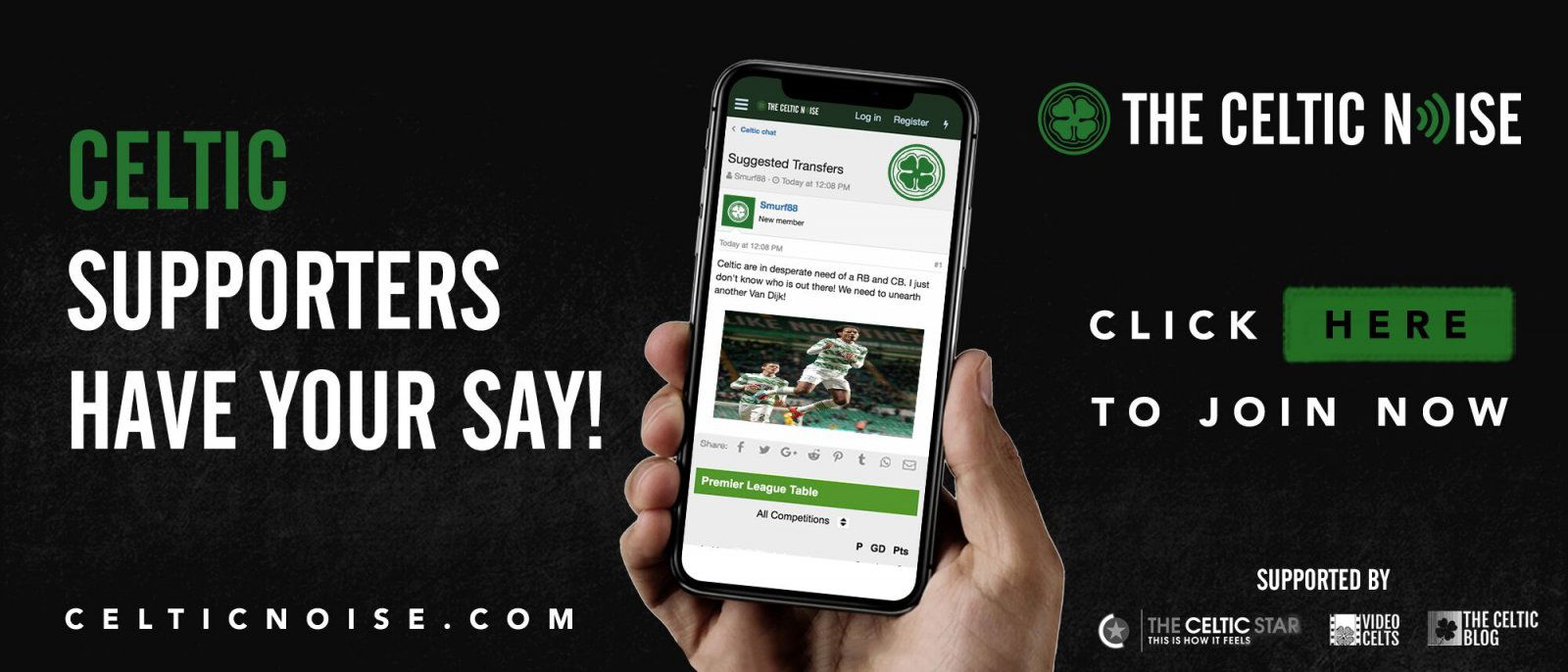 We had not put together four wins in a row in the league; based purely on our form you might have said they really did have a shot. But we behaved shrewdly in the transfer market and the loanees in particular proved inspired business. It was evident from the first game back after the break that we were the team in the ascendant. Burke and Weah looked fantastic business; the irony, of course, is that neither has produced much under Lennon.
But the team as a whole has pressed on, and they have gotten stronger, it seems to me, in a mental sense with every passing week. Late goals are our forte, and that speaks to the psychology of winners which Brendan instilled in this side and which is there yet.
Nothing eats at them more. Even when we're on form and battering teams aside, nothing terrifies them more than when we're not playing particularly well but still getting results, because in that they see their future when we are, again, back on form with all guns blazing. It's the hope that kills them, I guess, and even yesterday we dangled it in front of them for a brief moment before we snatched it away again, leaving them reeling.
And that's all we did wrong yesterday guys and gals; we got the result.
I love that it eats them like this.
When you loaded this piece you might have seen an option to get notifications; please subscribe to make sure that you never miss an important article again.
You can discuss this and and all the other stories by signing up at the Celtic Noise forum at the above link. This site is one of the three that has pushed for the forum and we urge all this blog's readers to join it. Show your support for real change in Scottish football, by adding your voice to the debate.