I really don't know why Brendan Rodgers keeps trying to reintroduce himself to the Celtic Family, and I don't mean his recent visit to Glasgow which was to pay his respects to a great man and the least I would expect from anyone who'd spent significant time at the club.
I mean the constant references to how much he allegedly loves us, including at a recent Q&A which wasn't even about Celtic.
It was tiresome on the day he left.
Now it's started to sound like stalking.
Give it up already, Brendan.
The party's over.
Frankly, I'm tired hearing about you and I expect most Celtic fans feel the same way.
The more I consider what you did the angrier I get about it.
I'm not going to chill out any time soon, and as far as wanting to see you back at Parkhead in any capacity goes I'm not going to support that ever.
This assertion that you could return one day is entirely unwelcome; nobody is going to be waiting for it with baited breath. This was your shot at being a legend, and your dawn departure means you'll go down in the books with the Liam Brady's even if you did win two trebles.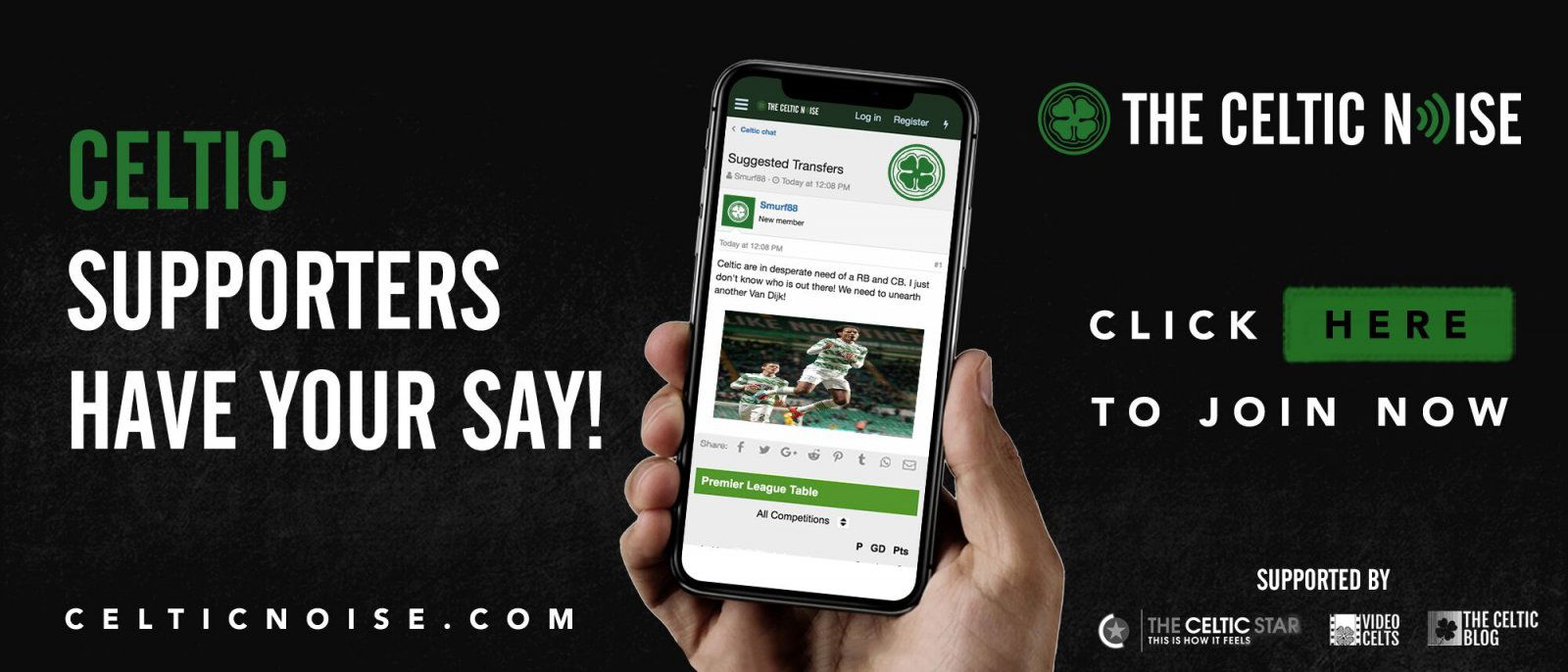 The expressions of love and devotion are just not going to wash fella.
We all know you've studied neurolinguistics, but there is literally no combination of words and no way you can express them that is going to make us forget that you left Parkhead like a thief in the night, with a title and a Scottish Cup still to be won, and taking much of the backroom staff with you.
My ex-girlfriend and I met shortly after someone had done something like that to her; this is a guy who skipped out on his fiancé and his daughter on 27 December after scribbling a quick letter, putting it an envelope and leaving it in the bathroom, propped up on the bog whilst they were asleep.
I thought that would forever be the most gutless thing I'd ever heard of; the way you sent one of your reps to the training ground to tell the players you'd gone is close though.
That's more than the fans got too; when it came to us you didn't even cast a backwards glance until you realised we weren't turning on the board. And then the mealy mouthed apologies started, and all the nonsense about how Celtic was your first love.
God. I can only imagine how you'll treat Leicester fans when you slink out of there like a politician leaving a massage parlour with his collars turned up.
So do us all a favour, Brendan, and focus on your own team, alright?
The rest of us are focussed on the march to 3Treble, which you left well behind you. As far as I'm concerned there was enough left of the league race, not to mention the Scottish Cup, to consider them both Neil Lennon's triumphs, whatever he might say to the contrary.
You are starting to sound desperate, and I don't even know why. You've got your money, you've got your place in the EPL spotlight and you've still got that big picture of you hanging on your wall in case you ever forget what you look like.
It really ought to be enough and if it's not, I suggest therapy.