The Player of the Year names have been announced, and it's two of us and two from the club across the city.
They had to get Morelos on the list, all the better if they're going to get even a quarter of what they allege he's worth, and they had to get Kent there because he's been the best player at Ibrox this season although that's not saying much.
But of course, there was simply no argument that James Forrest and Callum McGregor had to be on that shortlist. There were periods in this campaign where both were simply unplayable. In contrast, I think Kent does it once in a blue moon and Morelos is the most over-rated player in the recent history of the game here, unless the game is cage fighting in which case he's pretty much unsurpassed since Terry Hurlock was last strutting his stuff at Ibrox.
It is difficult for me to see past the Celtic boys, to be honest, and that's not just me talking from behind green tinted specs. Have both dropped off in terms of consistency? Yes, but that's equally true of Morelos and Kent all the way through the campaign. Celtic is on the brink of a domestic treble again; Forrest and McGregor have been driving forces behind that, so quite how anyone could argue that one of them doesn't deserve it is beyond me.
Choosing between the two is far more difficult, to me, than putting our two in front of any of the pretenders to the award. But overall, I have to go for McGregor because Forrest drifts in and out of form more than he does, and Callum is just a rock.
The one game he played in this season where his effectiveness was blunted was the one at Ibrox where Brendan took the ludicrous decision to put him at left-back. Even then, Callum was denied a goal by a hairs-breadth decision from the linesman. When he is in a central role – and it doesn't seem to matter whether he's playing defensively or a more attacking game – he is untouchable, and without dispute the best overall midfielder in Scotland by a country mile.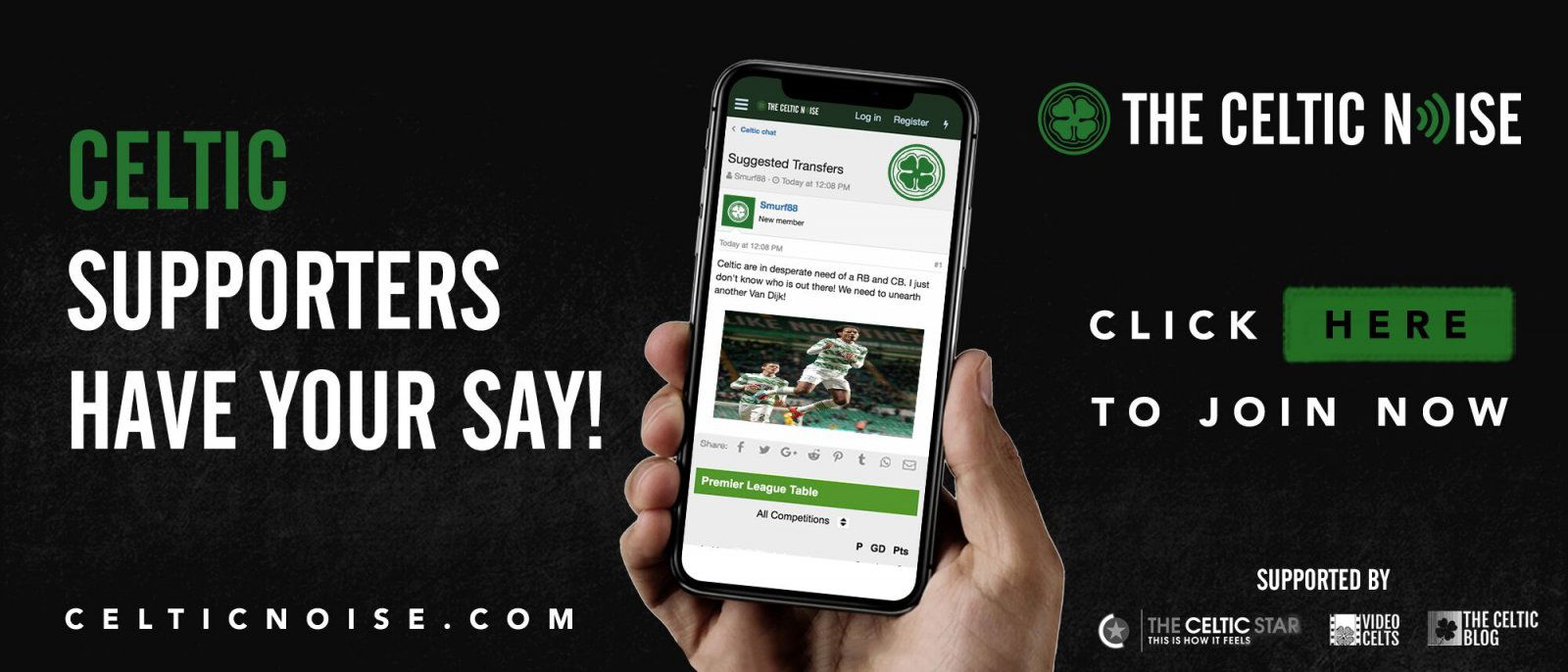 And of course, when he fulfils his attacking role he is one of the best in Britain, easily good enough to go and ply his trade at the top end of the EPL.
Aside from doing great things at Celtic – as usual – Callum has also become a must-pick for the national team, and in the hardest area to get into in the whole of the side.
The midfield berth is crowded with good players like Armstrong, McGinn and Tominey, yet no-one can conceive of the Scotland midfield without Callum McGregor pulling the strings.
He deserves this accolade. McGregor has grown in stature and built his career the good old fashioned hard way.
It was not won on hype.
He went out on loan, he plied his trade, he learned his craft.
He came back to Celtic and Ronny immediately decided he wasn't a forward going midfielder but a defensive one; I thought at the time it was a travesty of a decision, but with the benefit of hindsight it was actually a kind of genius. It made Callum a harder worker and a more complete player as a result, and we are now reaping all the benefits of that.
He is Scotland's player of the year, and I don't care what charity vote goes to the Liverpool reserve or the Colombian going for the red card record.
Callum McGregor's one rival for this is his Celtic Park colleague, and even James doesn't' deserve to take it from him.